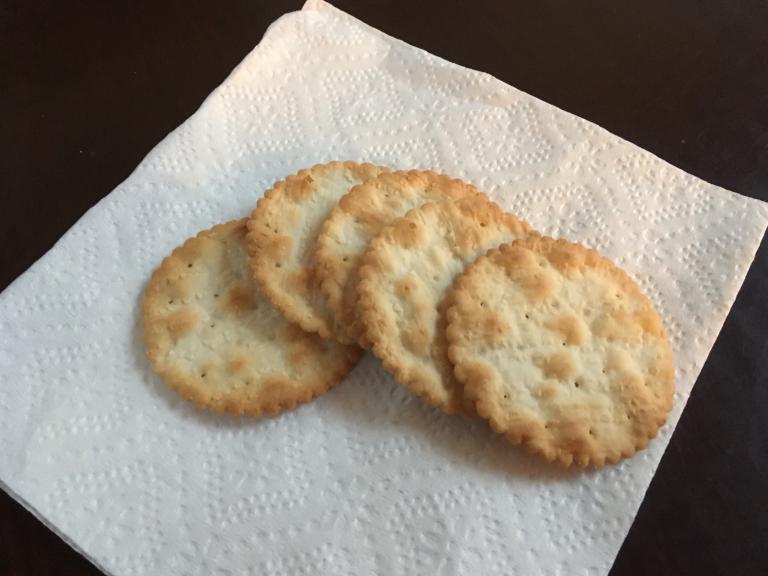 A friend of mine named Lynnette shared with me that her children have "extensive life-threatening food allergies, and one also has a rare disease that affects his digestive system." She readily admits that other people cope with disabilities that are even more challenging and "all-encompassing." Yet that does not minimize the significant dose of negative reactions and exclusion they have endured.
Lynnette shared the following to illustrate their situation:
When my boys were toddlers and there was a risk of them picking up another child's cracker crumbs in the church nursery, we were told that their needs could not be accommodated, even though we offered to buy safe snacks for all of the children in their classes. This was at a church that did not allow children in the main service, so it effectively excluded our whole family. This is just one example; I could tell story after story of how my kids have been excluded, from babyhood through the teen years, even when they could easily have been accommodated.
Such negative reactions and exclusion have not jeopardized Lynnette and her family's faith or a positive perspective toward God and the church. In fact, the Spirit of God has used these experiences to cultivate a heart of compassion in her sons that sensitizes them to reach out to others who are excluded for various reasons.
In future posts, I will share about what Lynnette and her family as well as others have experienced both negatively and positively in their Christian communities so that we can become more sensitive and open to people with disabilities in our midst.
In the remainder of this post, I wish to highlight what Lynnette said about the Spirit of God using their experiences with negative reactions and exclusion to create compassion in her children for those who are rejected or ignored in various ways inside and outside the church. That led me to wonder how much we as Christians are missing out on growing in compassion when we do not identify with others who often feel like they are on the outside looking in. No matter how large our churches get, no matter how many people without significant physiological and mental challenges attend our services, what difference does it really make if our hearts shrink as we exclude those with allergies and other disabilities?
Lynnette, her husband Eric, and their sons have been pro-active in seeking to overcome the barriers, as have other individuals, churches, and organizations. The more diligent and sensitive we become the more our hearts and churches will grow in compassion as we welcome all in the Spirit of Jesus.
On March 16th, 2019, The Institute for Cultural Engagement: New Wine, New Wineskins will host a conference titled "From Isolation to Invitation: A Conference on Disabilities" in Portland, Oregon at Multnomah University and Seminary. The conference will provide opportunity to hear from a variety of people and networks whose experiences and insights will help us become more sensitive and strategic in engaging effectively this subject so that we can move from isolation to inclusion.