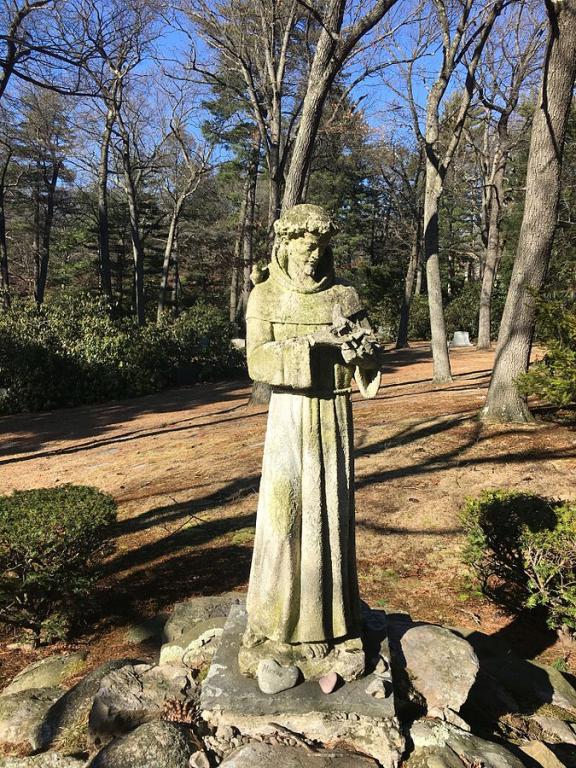 The Season of Creation ends every year with the Feast Day of Saint Francis of Assisi on October 4th. However, that does not mean our remembrance, celebration and care for the creation should come to an end until the month of September next year. May we honor and cherish the creation every day of the year in worship and service to Jesus our Lord.
In the preceding entry for the Season of Creation, discussion centered on whether humanity functions well in the creation as a steward of all God's handiwork. God made humanity—male and female—to have dominion in the creation. Dominion does not suggest controlling and destroying nature, but ruling in Eden as gardeners and caretakers.
One man and one woman who functioned well in relation to nature, and also in relation to other humans, were St. Francis of Assisi and St. Kateri Tekakwitha. Separated by several centuries and thousands of miles, these two saints teach us how to live in relation to the entire creation not simply on their saint days but throughout the year.
St. Francis (D. 1226) is known as the Patron of Animals and Ecology. We know Francis as one who identified with the poor and who was a man of peace with all people (including his exchange with the Sultan of Egypt during the Crusades), not simply those belonging to Christendom. But his sense of family went even further than humanity. As one biographical sketch indicates, "Francis' brotherhood included all of God's creation. Much has been written about Francis' love of nature but his relationship was deeper than that. We call someone a lover of nature if they spend their free time in the woods or admire its beauty. But Francis really felt that nature, all God's creations, were part of his brotherhood. The sparrow was as much his brother as the pope."
Many of us know the story of St. Francis turning a ferocious wolf that terrorized a community into its friend, or the tale of his preaching to animals. St. Francis is perhaps the most well-known saint in Christian history. Far less known is St. Kateri Tekakwitha. Earlier in the church calendar year, on July 14th to be exact, many Christians around the world now honor St. Kateri Tekakwitha, Lilly of the Mohawks (D. 1680). In 2011, Pope Benedict named her a saint. She is the first Native American Catholic saint. According to one article, St. Kateri is the "patron of the environment, Native Americans, people in exile, and people ridiculed for their piety." Another article (by the same author) refers to her as "Patron saint of ecology and ecologists. Patron saint of the environment, environmentalism, and environmentalists.  Patron of exiles, and orphans. Patron for those ridiculed for their faith."
St. Kateri's mother was an Algonquin and a Catholic. She was kidnapped by a Mohawk tribe, adopted into the tribe, and married the chief. Katheri was born to them, but then later her mother died. She eventually became Catholic, like her mother. But the Mohawks were wary of her faith. She was an orphan and an exile, and found spiritual solace in nature. How does this personal history bear upon Kateri being a patron saint of ecology and the environment? One of the articles on St. Kateri beautifully puts it this way:
Start with Tekakwitha being assigned both "ecology" and "environmentalism". To the modern ear, both words are interchangeable. But in fact, they articulate different ideas. "Ecology" is the study of living things and their relationship with their surroundings. For example, trying to understand how a particular insect or plant or river interacts with the world around it is ecology. The earth, as a closed system, is made up of specific interactions between living things. Ecology strives to understand those interactions.

Environmentalism, on the other hand, looks at how human activity impacts existing ecologies and attempts to reduce damage to those systems. In other words, one needs to understand ecology in order to be a useful environmentalist. One needs to observe the natural world, note the interconnectedness, and then discern where human activity, and not other natural forces, comes into play. Observation and patience are key here. It is not a place for rash proclamations, or hysterics, or denial. The intersection of ecology and environmentalism demands the vision of those who can look beyond the crowd, who can hear beyond the noise.

And who is better suited to look and hear beyond the crowd than one who stands apart from it? By their very nature, the exile stands apart from society, and is able to observe and catalog it in ways those accepted by the greater group cannot. Then couple the exile status with that of orphan, one who longs for mother and father, and the tendency of an exile toward cynicism is tempered and softened with love and longing for the group. This paring, of exile and orphan, invites us to stand apart from the consensus, but not to grow unnecessarily callous toward it.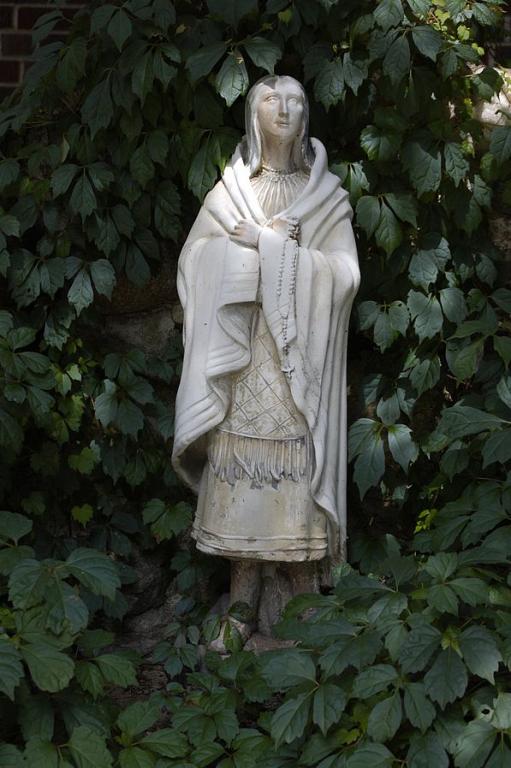 We can learn a great deal from patron saints Kateri and Francis who lived in harmony with nature and who identified in different ways with the downtrodden and outcast. Rather than interacting with nature and fellow humans in a post-fallen manner, as in Genesis 3, where there is strife between all forms of life, they lived in keeping with the creation mandate in Genesis 1 that leads to the flourishing of all creation.
In addition to the creation mandate in Genesis 1, we should also account for the new creation envisioned in Colossians 1, which depicts Jesus as the firstborn of all creation, the firstborn from the dead, and head of the body—the church. Unlike Adam whose wife was Eve, Jesus is united to his church, which includes St. Francis and St. Kateri. Jesus transforms the creation, making all things new. Those who belong to the church should live in view of him who reconciles all things to himself through the peace of his life-giving blood shed on the cross:
He is the image of the invisible God, the firstborn of all creation. For by him all things were created, in heaven and on earth, visible and invisible, whether thrones or dominions or rulers or authorities—all things were created through him and for him. And he is before all things, and in him all things hold together. And he is the head of the body, the church. He is the beginning, the firstborn from the dead, that in everything he might be preeminent. For in him all the fullness of God was pleased to dwell, and through him to reconcile to himself all things, whether on earth or in heaven, making peace by the blood of his cross (Colossians 1:15-20; ESV).
The Christian calendar helps us to view all of time and space as endowed with the presence of him through whom and for whom all things were created. It is the church's task to remember Jesus and his lordship over all powers, in heaven and on earth, and throughout every season. After all, he is before all things in rank and time and he holds all things together.  Like patron saints St. Francis and St. Kateri,  may we honor, cherish and protect the creation every day of the year in worship and service to Jesus our Lord. Also, like them, may we ensure that the orphans, the exiles, and those in poverty experience the spiritual solace and nourishment that God's creation provides.