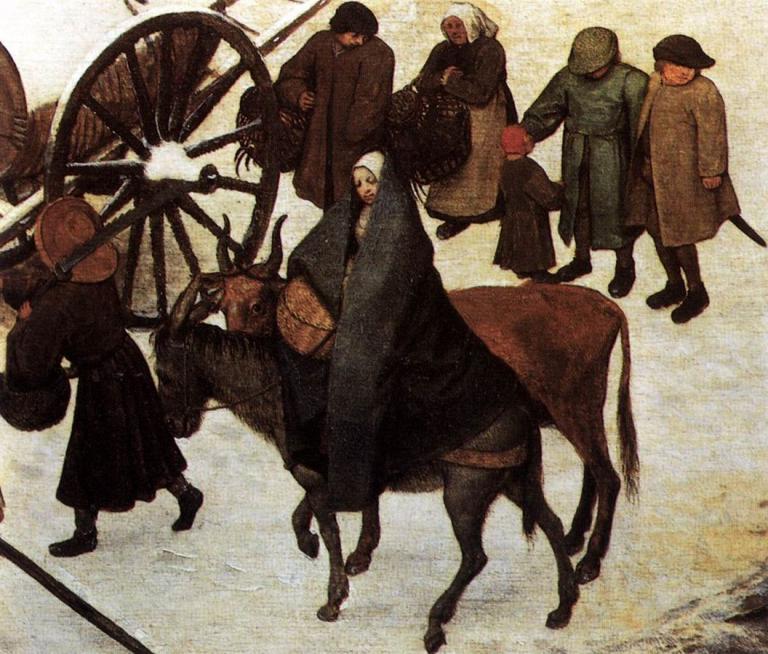 Advent is about faith — trusting that God will fulfill his purposes for us even when the way forward seems like a dead end. The "Bethlehem Candle" that many churches light the second week of Advent reflects a lifestyle of faith and highlights Mary and Joseph's sojourn to Bethlehem.
Mary and Joseph were told by an angel that they would become the parents of the Messiah, who would bring down the mighty and deliver God's people from bondage. No doubt, this couple found it difficult to process the amazing though unbelievable and troubling news that Mary would give birth to the Messiah while still a virgin. Add to this angelic announcement the realization that Mary would likely give birth on or shortly after the arduous journey to Bethlehem resulting from Caesar's edict that everyone must travel to their ancestral homes for a census. Talk about poor timing. To add insult to injury, they found out there were no vacancies upon their arrival. It sure didn't look like God was going to fulfill his purposes for them.
Perhaps you can relate. Perhaps you have discerned that God has called you to take the step of faith and depart on a mission. And yet, everything about the trip appears out of sorts. You encounter roadblocks and detours. You get lost. You have a flat tire. You run out of money. You've reached a dead end.
Just think, if Mary had not been stretched in her faith from conception to the Messiah's birth in a dead end place like Bethlehem, and throughout her years with Jesus, she may not have been able to keep going when Jesus was taken from her in death by crucifixion. Certainly, the way forward seemed like a dead end. But Mary's journey of faith did not end there. She was with Jesus' followers after his resurrection and ascension and journeyed with them in faith, knowing she would see him again in glory.
This week, as you face obstacles that mess with what you believe are God-ordained plans, stop to consider how you are being stretched in faith and faithfulness through the ordeal. As with Mary, and even Jesus, whom Hebrews says learned obedience through what he suffered, know that the destination of our faith journey is not only about getting to a certain place or achieving certain goals. The faith journey is also about becoming a faithful person who continues to be stretched to discern God at work in dead end places while bearing crosses, holding firmly to Jesus, the promised One, along the way.
I wrote about the subject of faith and Mary and Joseph's journey to Bethlehem in my new book on the church year titled Setting the Spiritual Clock: Sacred Time Breaking Through the Secular Eclipse. You can find the sampler providing an overview of the volume here at this link. Below is a flyer with a discount code for the book. Please contact the publisher at the email address or phone number included at the bottom of the flyer and be sure to provide the discount code of ADVENT20 to receive a 40% discount good until Christmas.