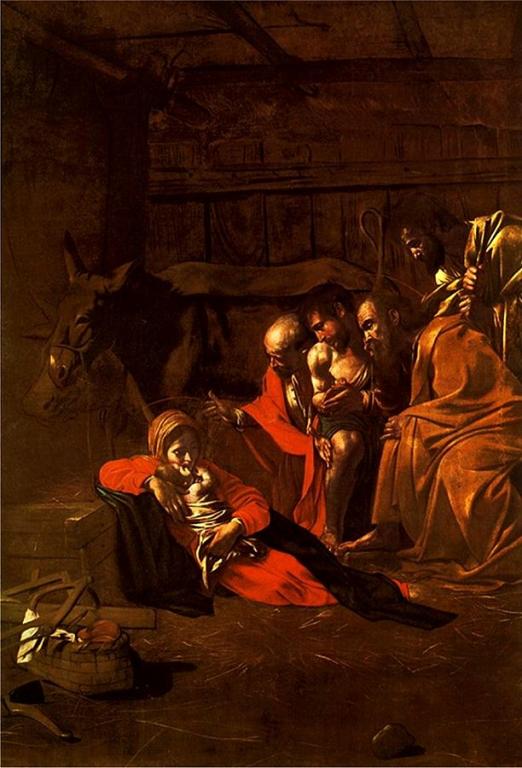 Advent is about joy—the joyful gift wrapped in swaddling clothes and lying in a manger, whom the shepherds beheld. How often do we reflect upon that joy as we give and receive gifts at Christmas time?
Gift exchanges marks the Christmas season. It's all too easy to turn such gift exchanges into giving and receiving stuff rather than sharing life. Such exchanges may be filled with happiness, but that initial feeling of happiness may soon wear off like the shimmer and shine of wrapping paper. Is that all there is to Christmas cheer?
There is a major difference between Christmas cheer and happiness bound up with exchanging stuff and the greatest Christmas gift of all involving "Joy to the world—the Savior comes!" The angels exhorted the shepherds not to fear, since the heavenly host brought good tidings of great joy: the Savior, Christ the Lord, has come to share life with them, and with all people everywhere.
It is certainly fine to exchange gifts at Christmas time, just so long as such exchanges do not stand in place of sharing life with one another. Here we can learn a thing or two from Martin Luther in his meditation on believers' union with Christ, which involves a "joyful exchange." Luther wrote:
Who then can fully appreciate what this royal marriage means? Who can understand the riches of the glory of this grace? Here this rich and divine bridegroom Christ marries this poor, wicked harlot, redeems her from all her evil, and adorns her with all his goodness. Her sins cannot now destroy her, since they are laid upon Christ and swallowed up by him. And she has that righteousness in Christ, her husband, of which she may boast as of her own and which she can confidently display alongside her sins in the face of death and hell and say, "If I have sinned, yet my Christ, in whom I believe, has not sinned, and all his is mine and all mine is his," as the bride in the Song of Solomon (2:16) says, "My beloved is mine and I am his."[1]
Just think what it would be like to participate in a Christmas gift exchange where we bring all our internal junk and filth to give to Jesus and in turn he shares his pure life with us and adorns us with his goodness, not just as a one off, but forever! Talk about a joyful exchange!
This week and season, as you exchange gifts with friends and loved ones, reflect upon the joyful exchange we experience with Jesus. In view of Jesus' life that he shares with us, allow the joy of his relational goodness to adorn your various encounters. And may those exchanges not replace shared life but reflect his relational goodness throughout the year.
_______________
[1]Martin Luther, "The Freedom of a Christian," in Martin Luther's Basic Theological Writings, ed. Timothy F. Lull. Minneapolis: Fortress Press, 1989, page 604.