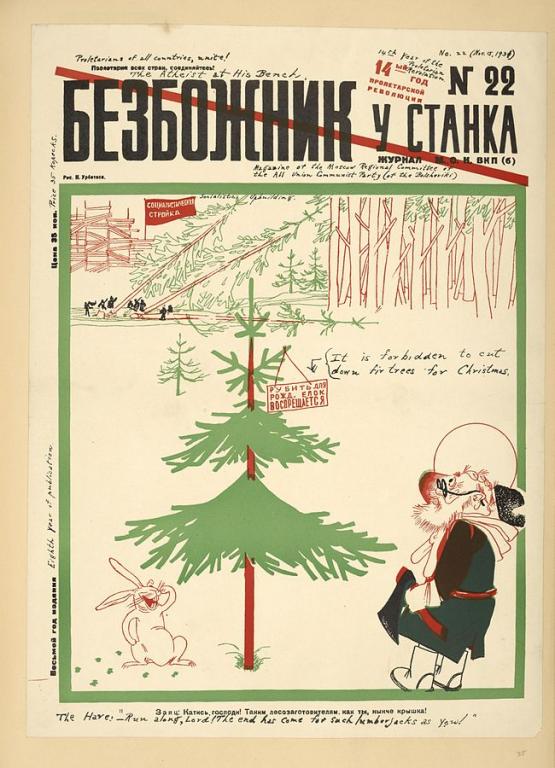 It's easy with holidays to think that once a given holiday is past, we're on to the next one. But it is entirely different for Christians who believe that days like Christmas do not end when the clock strikes midnight, since Jesus' life did not end the day after he was born. In fact, the Christmas season or Christmastide, which began on Christmas Eve, runs until Mary's purification and the baby Jesus' presentation in the Temple forty days after his birth. Many churches mark that day as February 2nd.
There is more, though. As claimed in "Christmas Day Is Finally Here. But What's the Big Deal?", the early church (1st and 2nd Centuries) did not fixate on Jesus' birth, which for them would have resembled Roman pagan celebrations of birth anniversaries. Moreover, all four canonical gospels detail Jesus' passion, crucifixion, and resurrection. Only Matthew and Luke account for Jesus' birth. In this light, it would be prudent to situate Jesus' birth in relation to his entire life. So, while many Christians cry out that we need to put Christ back in Christmas in our secular and pluralistic society, I call for making sure we put Christ's cross back in Christmas in keeping with Jesus' purpose for coming to take away our sin and bring about our salvation. Jesus did not come simply to be born.
In addition to putting the cross back in Christmas, let's be sure not to put away the Christmas joy back in the closet with the ornaments just yet. Leave the Christmas joy out throughout Christmastide, that is, until we honor Mary's purification and Jesus' presentation at the Temple on February 2nd. After all, who stops celebrating the birth of a baby the day after the little one is born?
Perhaps one way we can remember to put the cross back in Christmas and not put away the Christmas joy during Christmastide is to place a cross next to a nativity set and keep the nativity set out until February 3rd. Moreover, since the announcements of Jesus' coming and birth in the biblical accounts of Matthew and Luke are filled with declarations of praise and wonder, consider singing Christmas songs throughout Christmastide that account for the whole of Jesus' story, such as "Once In David's Royal City," "Come Behold the Wondrous Mystery," and "Who Is He in Yonder Stall" (Refer here to the account of these "Three Exceptional Christmas Songs").
We can take our cue from Simeon and Anna. They were filled with joy in beholding the baby Jesus at his presentation in the Temple and praised and thanked God for the salvation he would bring. The amazing thing about remembering the holidays or holy-days associated with Jesus is that we never really stop celebrating them. For unlike any other great historical person, whose life we celebrate on a particular day, Jesus is the Alpha and Omega and the resurrection and the life. Thus, the entire year and history itself belong to him. Moreover, as we celebrate Jesus' eternal story throughout the church year, we find that our own story does not ever end, even in death. For as Athanasius argued, "So he rightly took a mortal body, that in it death might henceforth be destroyed utterly and human beings be renewed again according to his image."[1] We have much to rejoice in on account of how much Jesus gives us at Christmas, Christmastide, and beyond.
_______________
[1]Saint Athanasius, On the Incarnation, with a preface by C.S. Lewis, translated and with an introduction by John Behr (New York: St. Vladimir's Seminary Press, 2011, page 63).