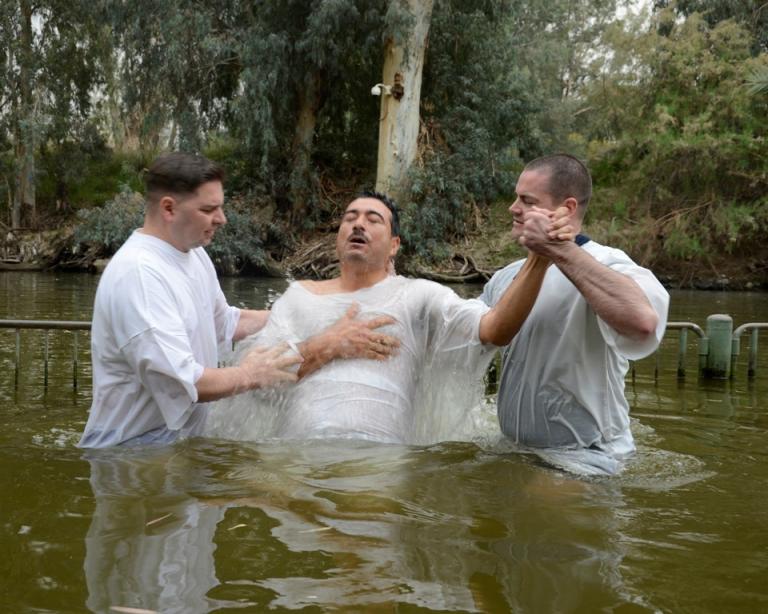 As Sunday's entry on Jesus' baptism conveys, Jesus identifies with us completely as divine and human—body and soul—to fulfill all righteousness. In this new year, will we take the plunge and identify fully with him as those who have been baptized into his life? He who is like us in every way yet without sin (Hebrews 4:15) invites us to identify with him in every way in body and soul to move from sin to righteousness (See Romans 12:1-2).
In Romans, Paul actually refers to us as being baptized with Jesus in death to bring new life: "We were buried therefore with him by baptism into death, in order that, just as Christ was raised from the dead by the glory of the Father, we too might walk in newness of life" (Romans 6:4; ESV). We walk in the newness of life when we meditate and reflect with the mind of Christ, when we interact with God and others the way he did. Of course, we need the Spirit who descended on Jesus in his baptism to quicken our hearts to think and live this way.
Beyond Sunday when many of us in accordance with the church calendar celebrated Jesus' baptism in solidarity with us in the Jordan River, how might we take the plunge this week? One memory device that may help us to take the plunge day and night is to make it our prerogative to reflect upon Jesus' baptism when we shower or bathe, or even when we wash our hands. Thank God for Jesus' identification with us body and soul as our great high priest and ask God in these moments to cleanse our hearts and thoughts and fill us with the Spirit who descended on Jesus so we may live as God's beloved children ought to do. Take comfort and have confidence as we wash that God hears our prayer, and the prayer of our great high priest on our behalf. Together, may we all "draw near with a true heart in full assurance of faith, with our hearts sprinkled clean from an evil conscience and our bodies washed with pure water" (Hebrews 10:22; ESV).