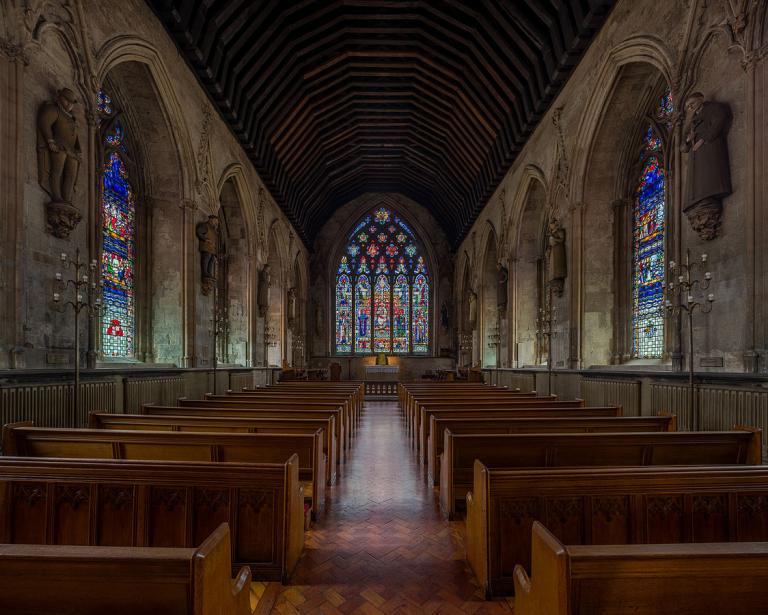 Karl Barth's theology and the doctrine of the church go hand in hand. What does one of the twentieth century's foremost theologians have to say about one of theology's foremost though often neglected doctrines? Many argue that the church is under siege today. We hear talk of people leaving the church in droves. We observe that in many quarters organized religion is out. Organic and unofficial spirituality is in. Barth lived at a time when the church in Europe experienced a great deal of turmoil. What might we gain from understanding Barth on the church that can help pastors and other Christian leaders in their service in the community of faith today? Kimlyn J. Bender's book Reading Karl Barth for the Church: A Guide and Companion (Baker Academic, 2019) provides you with a handy resource for engaging Barth on this vital subject. This blog post provides a New Wine, New Wineskins interview that introduces you to Prof. Bender and his book.
First a word about Prof. Bender. Kimlyn Bender is Professor of Christian Theology at George W. Truett Theological Seminary, Baylor University. He is an authority on Karl Barth's theology with particular emphasis on the doctrine of the church. His works on Barth as well as ecclesiology include Karl Barth's Christological Ecclesiology, Confessing Christ for Church and World: Studies in Modern Theology, and most recently Reading Karl Barth for the Church, which is featured in this post. In this most recent volume, Prof. Bender helps pastors, lay people and students read Barth's Church Dogmatics with import for the doctrine of the church. I had the privilege of meeting Kimlyn years ago in Princeton, where we attended a conference on Barth and Evangelicals. He now serves as a contributing editor for New Wine's publication Cultural Encounters: A Journal for the Theology of Culture, which I edit. Most recently, we connected in person in Washington, D.C. at a gathering of "Science for Seminaries" hosted by the American Association for the Advancement of Science. Our seminaries received AAAS/Templeton grants for incorporating science into the seminary curriculum. Here are the questions I posed to him about Barth, the church, and his recent book. Please check out the video interview at the close of this post for his answers:
Kimlyn, as stated in my intro, you wrote this latest book to make Barth more accessible and helpful for pastors and others, including students and lay leaders in churches. Many viewers/listeners may not be aware of the fact that Barth started out his career as a pastor in a small mining village in Switzerland. His church experience shaped his theology in major ways. Could you please speak to this matter and how Barth's theology bears the marks of the church's influence on his method and content, including Church Dogmatics, Volume 1?
I find it striking that Barth titled his supreme theological endeavor the Church Dogmatics. What is the import of this title for understanding Barth in his day?
What are some of the most appealing aspects of Barth's theology in your estimation as it pertains to the doctrine and life of the church?
What present-day concerns in the American church does Barth's Christocentric ecclesiology address in a compelling manner?
In addition to gaining a better understanding of Barth, what will the "practical takeaways" be for pastors, students and laypeople who read and use your book Reading Karl Barth for the Church in service to their congregations?
What are you presently researching? What closing thoughts do you wish to leave with our viewers/listeners?