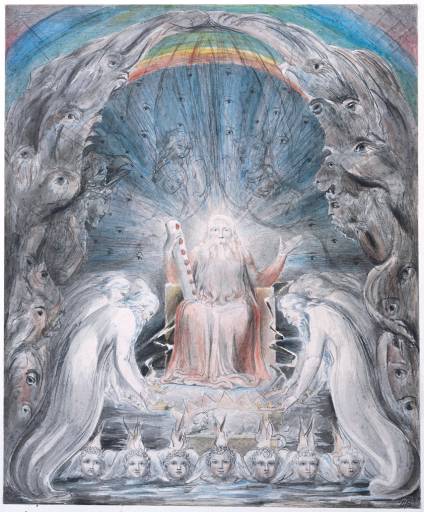 We can vote politicians in and out of office, but we cannot elect or remove God from the throne. Nor does God fret over opinion polls. The Almighty, the Holy One, is incomparable. No matter what party we align ourselves with on Election Day and beyond, whether the one symbolized by the donkey, the one symbolized by the elephant, or the "elephonkey" in the middle, God sees all of us as grasshoppers, as Isaiah 40 relates. It is important to vote our convictions, believing that our votes do matter, but may we be convinced that no matter what happens, God is still on the throne. That matters all the more.
To whom then will you liken God,

or what likeness compare with him?

An idol? —A workman casts it,

and a goldsmith overlays it with gold,

and casts for it silver chains.

As a gift one chooses mulberry wood

—wood that will not rot—

then seeks out a skilled artisan

to set up an image that will not topple.

Have you not known? Have you not heard?

Has it not been told you from the beginning?

Have you not understood from the foundations of the earth?

It is he who sits above the circle of the earth,

and its inhabitants are like grasshoppers;

who stretches out the heavens like a curtain,

and spreads them like a tent to live in;

who brings princes to naught,

and makes the rulers of the earth as nothing.

Scarcely are they planted, scarcely sown,

scarcely has their stem taken root in the earth,

when he blows upon them, and they wither,

and the tempest carries them off like stubble.

To whom then will you compare me,

or who is my equal? says the Holy One.

(Isaiah 40:18-25)
This Scripture reminds us of the need for big picture perspective. As important as our political decisions are, even more important are the allegiances we form in the arena of faith and how our faith bears on every sphere of our lives. When we do not cultivate this big picture perspective as revealed in Isaiah 40, we easily get overwhelmed when things do not turn out the way we had hoped no matter our political convictions.
Michael Wear, an Evangelical Christian who served under President Obama during his first term in office, shared back in December 2016
how during the 2016 election season "politics was causing a deep spiritual harm in our country. We've allowed politics to take up emotional space in our lives that it's not meant to take up."
No matter how things turn out for our candidates of choice, let's ensure that the results do not crowd out God or take up more emotional space than they ought. Don't minimize politics, but maximize God. In addition to the Scripture above,
James Russell Lowell's poem "This Present Crisis"
may encourage us to expand our spiritual vision and fill the emotional space in our lives more with God rather than undergo a crisis of personal identity and soul. Lowell was an impassioned nineteenth century abolitionist whose poem inspired Martin Luther King, Jr. in the face of grave challenges facing the Civil Rights Movement and global justice:
Truth forever on the scaffold, Wrong forever on the throne,—

Yet that scaffold sways the future, and, behind the dim unknown,

Standeth God within the shadow, keeping watch above his own.
Just when we think everything is lost, just when we think truth and justice will hang in the gallows, know that Jesus who hung on the scaffold sways the future and that God stands above this world, keeping watch. Don't minimize politics. Maximize God's kingdom, praying that God's kingdom come, that God's will be done on earth as it is in heaven.