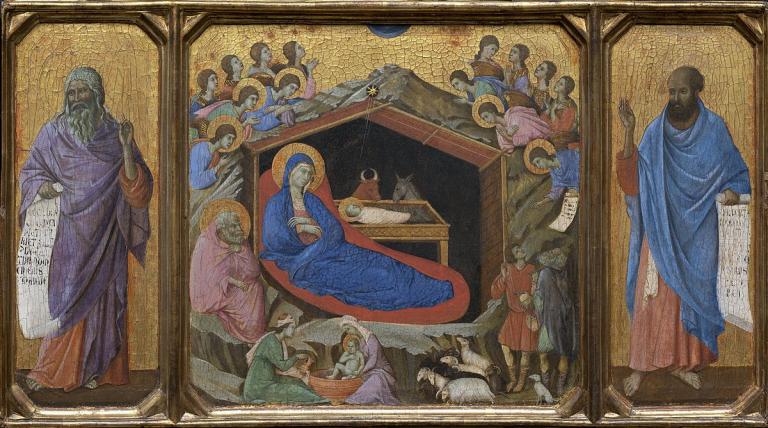 Today is the first Sunday of Advent. Many churches mark the occasion by lighting the prophecy candle of hope. The prophets of old looked forward to the Messiah's appearance. Now we who believe in Jesus long for him as well. We await his second coming. May that hope put in perspective all other hopes and take precedence in our lives. What characterizes biblical hope during Advent and beyond? 1 Peter 1 sheds light on biblical hope and its importance for our lives. Let's take a look (please read 1 Peter 1).
Here are four characteristic traits of biblical hope that I find in 1 Peter 1:
Biblical hope is for those who belong to a different world order. Peter addresses the church as those who are the "elect exiles" scattered abroad (1 Peter 1:1). This world as they knew it, and where they lived, was not their home. Perhaps we can relate. Those who wish to make America great again or those who wish to make America great for the first time look forward with hope. They may even feel like exiles here and now. But the elect exiles make up the church. The church's source of hope is not in America or in some candidate or elected official, but in Jesus Christ who does not belong to this world order and invites us to live on another plane of existence even while having our feet firmly planted on the ground here on earth. We are true exiles in this world, for we belong to a different world order according to the foreknowledge of God, sanctification in the Spirit, and for holy obedience to Jesus Christ, as Peter makes clear (1 Peter 1:1-2). This point does not simply relate to those Christians who are Americans, but to all Christians throughout the world. May we see ourselves as exiles awaiting Jesus' return to take us forward to the Promised Land.

Biblical hope is alive. We find this point in 1 Peter 1: "Blessed be the God and Father of our Lord Jesus Christ! According to his great mercy, he has caused us to be born again to a living hope through the resurrection of Jesus Christ from the dead, to an inheritance that is imperishable, undefiled, and unfading, kept in heaven for you, who by God's power are being guarded through faith for a salvation ready to be revealed in the last time" (1 Peter 1:3-5; ESV). Our hope is alive because Jesus is alive. We do not believe in a dead Messiah. He has been raised from the dead. Moreover, our inheritance is imperishable and secure before God in heaven where Jesus sits at God's right hand. In this light, we see that biblical hope is not wishful thinking, but rather a sure guarantee.
Biblical hope is full of longing. The prophets of old longed (1 Peter 1:10-12). Angels long (1 Peter 1:12). We long (1 Peter 1:8-9). Regarding our own sense of longing, Peter writes: "Though you have not seen him, you love him. Though you do not now see him, you believe in him and rejoice with joy that is inexpressible and filled with glory, obtaining the outcome of your faith, the salvation of your souls" (1 Peter 1:8-9; ESV). We long for his appearing, the revelation of his return (1 Peter 1:7). Those who long for Jesus' return do not get easily distracted and caught up thinking of other loves. They long with anticipation, eagerly awaiting him.
Biblical hope is long-suffering. Peter encourages and exhorts his readers like us not to sit back and lay low looking for an escape. Rather, he invites us to move forward with expectation by living holy lives in obedience to Jesus who has sprinkled us with his blood (1 Peter 1:2) to make us clean and whole. Like the 1st century church, our present suffering and struggles are not in vain, as the one who suffered for us will refine and purify us so that we might enter into his glory (1 Peter 1:6-7, 11). And so, we have every reason to hope, even though we wait a long time. We need to keep our eye on the prize and not lose sight of our reason for living and our ultimate hope. As the text reads: "Therefore, preparing your minds for action, and being sober-minded, set your hope fully on the grace that will be brought to you at the revelation of Jesus Christ" (1 Peter 1:13; ESV). We are to be holy as the one who called us is holy (1Peter 1:16-17). May he find us faithful when he returns.
It is quite easy to set our hopes on the wrong person or thing, only to have our hopes dashed and then give up on living. May this brief discussion of characteristic traits of biblical hope help us move forward with discernment as we embark on the beginning of the Christian year, which starts today. May we who belong to Jesus' kingdom of a different world order realize that our hope who is Jesus is alive and that our salvation is secure. May this confidence fill our hearts with longing rather than leave us half-hearted. May we be resilient rather than weak-kneed in the midst of suffering, as we get ready, adorning ourselves in holiness, preparing for his appearing. Come, Lord Jesus, come!
I wrote about this theme of hope for the Advent season in my new book on the church year titled Setting the Spiritual Clock: Sacred Time Breaking Through the Secular Eclipse. You can find the sampler providing an overview of the book, including the essay on this theme of hope for the first Sunday of Advent here at this link. Here you can also find a flyer with a discount code for the book. Please contact the publisher at the email address or phone number below and be sure to provide the discount code of ADVENT20 to receive a 40% discount good until Christmas.