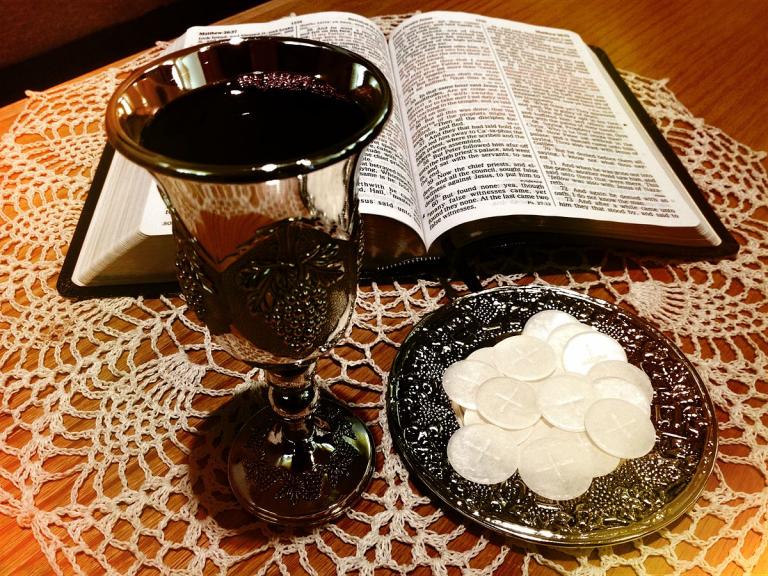 What liturgy shapes your church—a sacred liturgy or a secular one?
In asking this question, I call to mind a conversation years ago with noted Lutheran theologian Robert W. Jenson. We were talking about consumerism and secularism. He remarked in terse terms: "Secularism will either empty the church or secularize the church."
Here is what I believe Jenson had in mind. Churches that retained their traditional Christian symbolism and liturgy have often lost consumers to churches that celebrate such things as Super Bowl Sunday. Both forms of church lose: one loses members in a secular age and the other loses a vital sense of the sacred. In the latter form of church, there is more of a tendency to honor the secular calendar than the church calendar. Black Friday can easily replace Good Friday in terms of importance (as the free market often shapes the imaginations of Christians like me more than the freedom from bondage to sin), and churches will often close their doors on a Sunday if Christmas falls on the first day of the week. Moreover, the celebration of ascension out of debt (while certainly vitally important) through such helpful counsel as that found in Dave Ramsey's Financial Peace University can easily replace emphasis on Christ's Ascension that Sunday or any other Sunday throughout the year.
Several years ago I was interviewed by a local news station about why so many Evangelical churches were closing their doors on Christmas Sunday. I remember how he and his crew closed their coverage: the reporter was standing outside a church reading church closings almost as if he were announcing school closings due to inclement weather conditions. All the churches in question were Evangelical and Charismatic. None of those churches closing their doors were Mainline Protestant, Roman Catholic, or Orthodox, from what I could recall. It was striking that the reporter added while announcing one church closing that interested parties could obtain a DVD of the Christmas service by contacting the church office. They did not need to worry about being present together at church to receive the message and experience a service.
The rationale given to the reporter by one pastor of a very large church for his church closing their doors on Christmas Sunday was that the leadership wanted families to be together on Christmas Day. What about those singles and divorcees, elderly widows and widowers, whose only families were their local churches? What was available to them? The decision to close church doors on Christmas so that people can be with their immediate families may reveal that the nuclear family is seen as more sacred than the sacred family.
Of course, COVID complicates this reality for all of us. Church leaders and congregations differ as to the response to take in the face of the pandemic. May we all model discernment as to providing holistic care of soul, mind, and body for our congregations whether we meet remotely or in person. Churches that flow with the rhythm of the church calendar will more naturally keep their doors open physically or remotely over Zoom on Christmas Sunday than if they flow with the rhythm of the secular calendar. Thoughtful consideration of the church calendar—with its emphasis that Christmas leads from Good Friday to Easter to the Ascension to Pentecost—helps us see that God opens the door to people from every tribe and tongue to become children of God by faith in Christ through the Spirit, not by nuclear family lines (See John 1:12-13; Acts 10:24-48; 15:7-11). Of course, accounting for sacred church liturgy does not alone make a church truly inclusive. We need to be intentional and approach all people with the eye of inclusive faith, hope, and love. Still, Christian symbolism with its sacred rhythm of life matters, including the church calendar.
As a closing note, I have addressed themes set forth in this blog post in my new book, Setting the Spiritual Clock: Sacred Time Breaking Through the Secular Eclipse (Cascade, 2020). Various Christian traditions mark their calendars to reflect the biblical and ecclesial narrative and enhance public worship. Such efforts safeguard against secularization's encroachment in the church's life. Setting the Spiritual Clock serves as a guide and traveling companion for the liturgical year, which circles the glorious Son as he breaks through the secular eclipse. The following video provides information about this new volume.