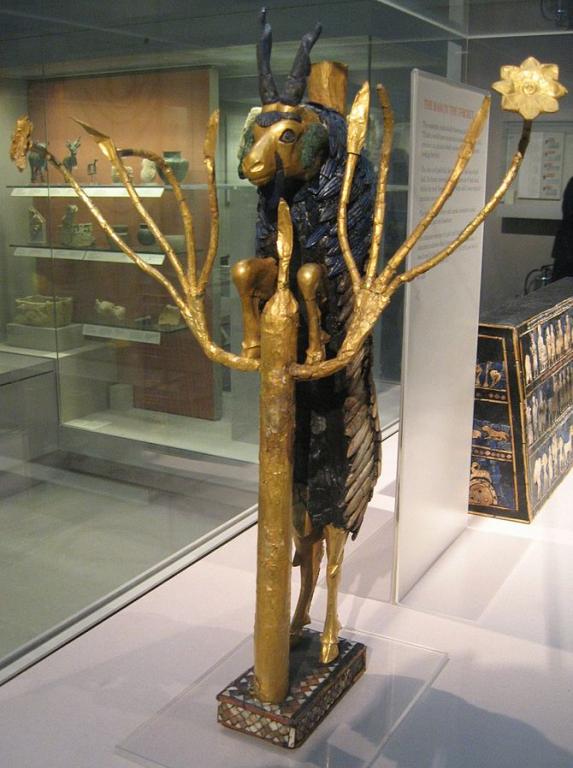 You may have heard the language of couples exchanging their marriage vows "at the altar". The altar is often taken to signify God's presence at the front of the church. There at the altar, couples pledge before God to love one another purely, unconditionally, and sacrificially until death parts them.
Today is Valentine's Day. People who are dating may be considering marriage. Those already married may be renewing their vows. No matter our marital or romantic state, those of us who are followers of Jesus need to take who and what we love and cherish to the altar and commit those loves and ourselves to the Lord. Jesus says to his followers:
Anyone who loves their father or mother more than me is not worthy of me; anyone who loves their son or daughter more than me is not worthy of me. Whoever does not take up their cross and follow me is not worthy of me. Whoever finds their life will lose it, and whoever loses their life for my sake will find it. (Matthew 10:37-39; NIV)
Jesus calls us to take who and what we love to the altar and dedicate them to the Lord. We must love our God with all our being, not allowing any other love to stand in Jesus' place. He is worthy of our unadulterated love.
The ironic thing in all this is that when you and I dedicate what we love to the Lord we end up loving our family members and friends more than when we love them more than the Lord. When God's love fills our hearts, we love more sacrificially and unconditionally. After all, that is how our God loves.
Here I am reminded of one of the most difficult passages to comprehend in Scripture. It is the account of God calling Abraham to sacrifice Isaac—his only son by his wife Sarah—on an altar on Mt. Moriah, which would later be called Jerusalem (2 Chronicles 3:1). No doubt, this command undid Abraham. No doubt, he was deeply troubled and confused. No doubt, we can identify with Abraham. After all, God had promised to give him Isaac as his son and would bless all people through him (See Genesis 12:1-3 and Genesis 21:12 for example). Moreover, as we find in the Hebrew Scriptures, God despised child sacrifices (Deuteronomy 12:31; Ezekiel 16:20-21). So, why would God command Abraham to do this unspeakable thing?
We soon find out that God spares Abraham from going through with the deed of killing his son. He tested Abraham to see if Abraham loved God unconditionally, just like God loved Abraham—and us. God intervenes and makes clear that God alone will provide the sacrifice on the mountain of the Lord. Yes, we find in Genesis 22 that God provided a ram that was caught in a thicket. Abraham offered up the ram as a sacrifice in place of his son. But still, if we look forward to Jesus, we see that the ultimate sacrifice for Isaac and for all of us took place on Mt. Jerusalem or Zion thousands of years later. God provided his Son as the ram or lamb of sacrifice for the world (John 1:29).
At this point, I wish to highlight a few verses in Genesis 22 and connect them to John 3:16:
Then God said, "Take your son, your only son, whom you love—Isaac—and go to the region of Moriah. Sacrifice him there as a burnt offering on a mountain I will show you." (Genesis 22:2; NIV)

When they reached the place God had told him about, Abraham built an altar there and arranged the wood on it. He bound his son Isaac and laid him on the altar, on top of the wood. Then he reached out his hand and took the knife to slay his son. But the angel of the Lord called out to him from heaven, "Abraham! Abraham!"

"Here I am," he replied.

"Do not lay a hand on the boy," he said. "Do not do anything to him. Now I know that you fear God, because you have not withheld from me your son, your only son."

Abraham looked up and there in a thicket he saw a ram caught by its horns. He went over and took the ram and sacrificed it as a burnt offering instead of his son. So Abraham called that place The Lord Will Provide. And to this day it is said, "On the mountain of the Lord it will be provided." Genesis 22:9-14; NIV)
Later we find in John 3, Jesus says to Nicodemus:
For God so loved the world that he gave his one and only Son, that whoever believes in him shall not perish but have eternal life. (John 3:16; NIV)
God would not have ever allowed Abraham to sacrifice his son. But God did want his precious friend Abraham to participate in God's own passion. God also invites us to take all our loves to the altar and dedicate them to the Lord. It may be a boyfriend or girlfriend, a spouse, or a child. It may be someone so dear to you who is lying in critical condition, like my only son. Do know that God cares for you and them so much that when we dedicate them to God, God purifies and expands our love for God and for them. As Jesus himself exhorts us,
My command is this: Love each other as I have loved you. Greater love has no one than this: to lay down one's life for one's friends. You are my friends if you do what I command. (John 15:12-14; NIV)
May we love God unconditionally, just as God unconditionally loves us in Jesus. Then we will love all other loves purely and will lay down our lives for them, too, just as God's Son laid down his life for us. We may even find that when we surrender our love to God at the altar, God may give back to us those who we love. If God has given us his Son, why would we ever doubt his care for us? As Paul writes: "He who did not spare his own Son, but gave him up for us all—how will he not also, along with him, graciously give us all things?" (Romans 8:32; NIV) So, let us take our love to the altar today, and every day. Remember that we can trust God who, in his undying, sacrificial love, has already provided for us the "ram in a thicket."