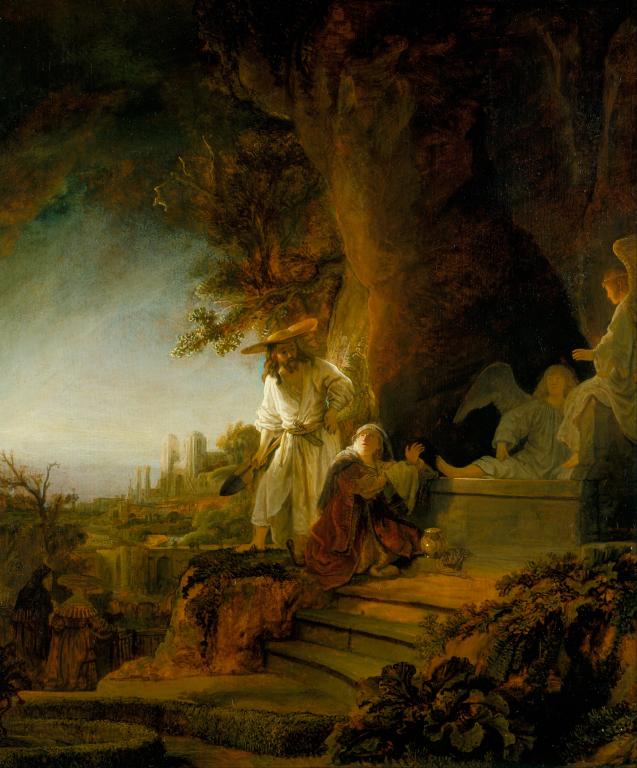 Have you ever stood spellbound and mesmerized before a masterpiece in an art gallery? This is what happened to me yesterday, though the painting wasn't in an art gallery. It was a scene being painted in living color involving a spectacular use of light, darkness, and shadow in a hospital room.
My friend Pastor Jim Sequeira went to visit my son Christopher yesterday in the hospital. He is in a coma following a traumatic brain injury suffered earlier this year. Several days ago, Jim had offered to visit my son and play Hawaiian music with his ukulele for Christopher. I've heard of doctors making house calls and pastors who do visitations—but a pastor who visits patients at the hospital and plays the ukulele for them? That I had never heard of, though I really wanted to hear. So, of course, I said yes. It's just the kind of medicine any soul doctor would order.
Near the end of his visit, Jim called and asked me to sing along with them to IZ's version of "Somewhere Over the Rainbow." There was so much joy coming through the phone connection. Jim has so much life and energy and good taste and humor, just as he played for Christopher. All of it reverberated through each chord Jim strummed and each word he sang.
I really developed the picture in my mind's eye over the phone that Christopher was up dancing to the music with Jim. Jim didn't make light of the matter. He brought light to the matter of Christopher's long-standing shadowy ordeal at his bedside. The scene was pure artistry.
Some of my favorite artists make beautiful contrasts between light and darkness. Rembrandt and Rouault come to mind. They do not trivialize or discount the presence of darkness or shadow, but they do not allow it to dominate either. Light penetrates the darkness—light has the last word.
John's Gospel paints a picture of Jesus as the light of the world who penetrates the darkness: "I am the light of the world. Whoever follows me will never walk in darkness, but will have the light of life." (John 8:12; NIV) His light has the last word. Drawing on Genesis 1 imagery, the eternal Word brings creaturely light into existence: "In the beginning was the Word, and the Word was with God, and the Word was God. He was with God in the beginning. Through him all things were made; without him nothing was made that has been made. In him was life, and that life was the light of all" humankind. "The light shines in the darkness, and the darkness has not overcome it." (John 1:1-5; NIV)
In John's Gospel, light dramatically breaks into the room, as in a Caravaggio painting. But there is more. "While clearly deriving from an external source," the light also irradiates "from the essence of the human subject," as in a Rembrandt. (Refer here) In Rembrandt's portrayal of one of the resurrection scenes in John's Gospel, we find a grieving Mary who was undone by the thought that Jesus' body had been stolen from the tomb (shown here with this blog post). Rembrandt seeks to capture the moment recorded in John 20 when Mary realizes the one she had mistaken for the gardener is the risen Jesus. Note how light breaks in upon the scene, as well as emanates from the right side of Mary's turned face as she recognizes Jesus.
I visualize this double dynamic in play as I reflect back on Jim's time with Christopher yesterday. I wish I could have been there with them to dance and sing. But at least I could sing with them over the phone and visualize the living painting unfolding there in the room.
I could sense a great light was penetrating the shadows of the room. I could also feel the light's warmth glowing from within their being and in Jim's and Christopher's faces. As in a Rembrandt, the light and shadow contrast suggested "deep human emotion and spiritual transcendence." (Refer here)
We all have a bit of the artist in us. How we portray the world round about us includes our handling of light and darkness or shadow. Will we allow darkness and shadow to dominate and distort the light so that the tragic side of existence has the last word? Will we trivialize shadow and darkness, conveying shallow human emotion and a lack of spiritual transcendence? Or will we masterfully contrast them? Mastering the art of life involves effectively contrasting light, darkness, and shadow, where light has the final word.
As I pray with longing and hope this day for Christopher's natural eyes to respond to light once again, I take great comfort from recollecting the artistry on display in his hospital room yesterday. A great light broke in upon the scene and radiated from within my son and Pastor Jim. What happened there–around, within, and between them–was and is a masterpiece.