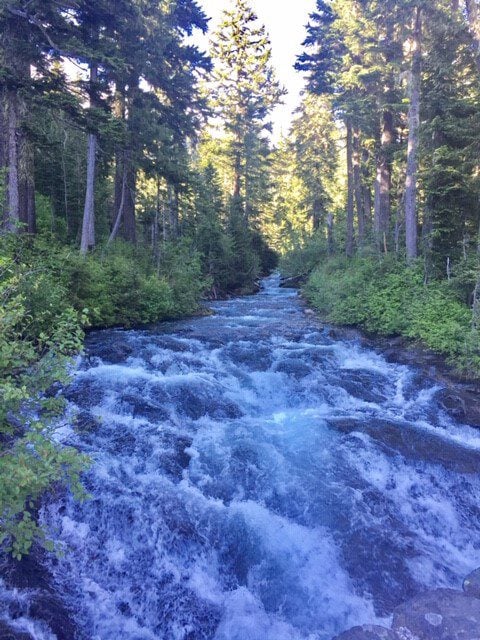 This weekend I recalled a homeless person saying his greatest fear was dying alone. Would there be anyone there when he departs? Would anyone remember him after he is gone? You don't have to be homeless in a physical sense to fear isolation. The dread of isolation is no respecter of persons. If you're a praying person, you may cry out to God to take away your anonymity and loneliness, even the fear of praying alone. But you are never alone in prayer. Just this week, Pope Francis spoke on this subject. In a meditation on "the connection between prayer and the communion of saints," Francis said, "when we pray, we never do so alone: even if we do not think about it, we are immersed in a majestic river of invocations that precedes us and proceeds after us. A majestic river." (For the Pope's full address, refer here.)
I am not praying alone when I am interceding for my son at his bedside in the hospital. And regardless of Christopher's level of cognizance in his comatose state, the majestic river of prayer involving countless others flows through his room and carries him and me along. I feel the prayers and meditations of multitudes so many times, like my cherished friend Ross who prayed at Christopher's bedside last night. I cannot explain it, or put it into words. How in the world are my family and I holding it all together? The crisis situation is relentless. But so, too, are the prayers, caring thoughts, and contemplations of so many people. I love how my esteemed friend and religion journalist of many years Nancy Haught puts it in her blog post on Pope Francis' meditation:
As the pandemic grinds on and ordinary human life proves relentless, my personal prayer list may be the longest I've ever wrestled with. I know and love so many people who are grieving right now. Each person exists in a separate world of loss, fear and very fragile hope. It is hard to know what to pray for. I know miracles sometimes happen. I know they don't always. And I know that what looks like a miracle may actually turn out to be another, often higher hurdle, one that causes us to stumble again. I often pray my own litany, reciting and reflecting on each person by name. I ask God to be with each of them and with those who love them, using their names if I know them, too. But I must be honest, sometimes even that simple prayer is hard to put into words.
Yes, the challenges of life are relentless. And so, it is reassuring to know that the prayers of the saints like Nancy are relentless, too. Yes, it is not always easy to articulate our prayers. And so, it is encouraging to know that we do not pray alone. God's Spirit intercedes for us in prayer! As the Apostle Paul writes, "…the Spirit helps us in our weakness. We do not know what we ought to pray for, but the Spirit himself intercedes for us through wordless groans. And he who searches our hearts knows the mind of the Spirit, because the Spirit intercedes for God's people in accordance with the will of God." (Romans 8:26-27; NIV)
My own prayers join the chorus, not simply for my son and the family, but also for those whose struggles I know—people in our increasing circle of care who await news of whether their loved ones have cancer or how advanced the cancer or some other critical condition is, and for those who have lost loved ones or who feel so alone. I am praying for my son's care givers at the hospital and for you who demonstrate such care in reading my words. I pray for the homeless and for others who feel so shut-in and isolated. You are not alone.
The Greek philosopher from Ephesus named Heraclitus remarked that we never step into the same river twice. We can debate the meaning of this image in his thought, namely, whether he thought concerning things that we could never "encounter them twice," or that "some things stay the same only by changing." (For the philosophically inclined, refer here for the discussion) Regardless of that debate, the river of life never ceases, nor does the majestic river of prayer. The prayers of the saints continue to flow with dynamic force, as the prayers of intercession and thanksgiving grow.
Pope Francis spoke of such prayers as expansive and interconnected:
Those prayers that are good are "expansive", like anything that is good; they propagate themselves continuously, with or without being posted on social networks: from hospital wards, from moments of festive gatherings to those in which we suffer silently… One person's pain is everyone's pain, and one person's happiness is transmitted to someone else's soul. Pain and happiness, all a story, stories that create the story of one's own life, this story is relived through one's own words, but the experience is the same.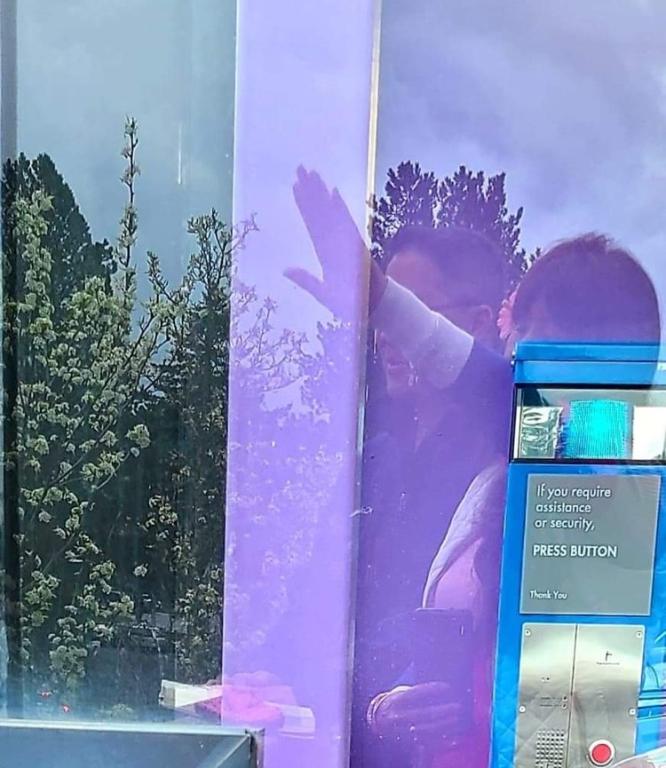 Prayers for healing and comfort are creative, expansive, and interconnected, leading to greater functionality and wholeness. The process and results of prayer are like "brain functions…made possible by circuits of spiking neurons, connected together by microscopic, but highly complex links called synapses." In view of what I have learned about prayer and the human brain, I pray that my son Christopher's traumatized and severely damaged brain can regrow new connections between cells: "When adult brain cells are injured, they revert to an embryonic state,… In their newly adopted immature state, the cells become capable of re-growing new connections that, under the right conditions, can help to restore lost function." Please join me in praying for new connections, right conditions, and restoration of lost function for my son's brain.
Also, please join me in praying for our damaged relationships and the feverish factions in the surrounding society here and across the globe. Prayer is the first step in making healing connections, as Pope Francis shares:
To pray for others is the first way to love them and it moves us toward concretely drawing near. Even in conflictual moments, a way of dissolving the conflict, of softening it, is to pray for the person with whom I am in conflict. And something changes with prayer. The first thing that changes is my heart and my attitude. The Lord changes it so it might be turned into an encounter, a new encounter so that that the conflict does not become a never-ending war.
Paul never met the Ephesian philosopher Heraclitus, when the Apostle visited Ephesus. Heraclitus lived several centuries before him. But we meet the Apostle in prayer every time we utter these words of intercession, which feature the force of God's abundant, relentless, and ever-flowing love. Let's join Paul in prayer, as recorded in his epistle to the Ephesians:
For this reason I kneel before the Father, from whom every family in heaven and on earth derives its name. I pray that out of his glorious riches he may strengthen you with power through his Spirit in your inner being, so that Christ may dwell in your hearts through faith. And I pray that you, being rooted and established in love, may have power, together with all the Lord's holy people, to grasp how wide and long and high and deep is the love of Christ, and to know this love that surpasses knowledge—that you may be filled to the measure of all the fullness of God. Now to him who is able to do immeasurably more than all we ask or imagine, according to his power that is at work within us, to him be glory in the church and in Christ Jesus throughout all generations, for ever and ever! Amen. (Ephesians 3:14-21; NIV)
God's abiding love for us, like this love-inspired prayer than runs through the ages, is a mighty and majestic river. We are not alone.