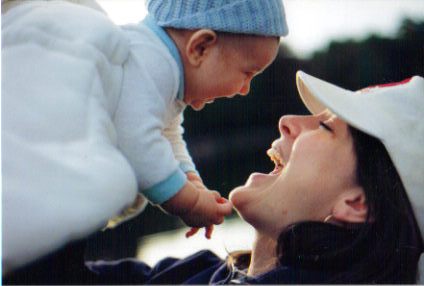 My wife Mariko went to the hospital last night to visit our son Christopher, who is in a comatose state after suffering a traumatic brain injury. Here's what my wife texted the family at the end of her visit:
When I walked into his hospital room and called his name, Christopher moved his head and upper body. I felt certain that he heard my voice. I talked to him in Japanese touching his hands and face, I felt in his facial expression that he was enjoying my attention. I felt it most obviously while moving his wrists and arms and counting the motions in Japanese. It is a sense that is in my gut and is hard to put into words. Christopher is here, the same sweet guy that loves and is loved by his family.
Mariko's reflection involving her mother's intuition deeply touched Christopher's wife Keyonna, his sister Julianne, and me. It also reminded me of what one of the hospitalists overseeing Christopher's care told me a few weeks ago: "Family members see things we often don't see." I think the hospital doctor had in mind our constancy of observations given that we are always visiting Christopher, whereas the medical staff tending to our son changes regularly.
Mariko thinks there is more to the matter than regular observations. She also thinks the familial connections, or what I would refer to as her "mother's intuition," has a role to play in the kind of observations she makes. Mariko accounts for the analytical and logical but does not dismiss the intuitive either. All too often, we neglect the intuitive because of societal pressures, anxieties, and certain forms of analysis. That is most unfortunate, since there is something about intuition that can help us analyze problems more adeptly.
In an article titled "A Mother's Intuition—A parent's Intuition is a very powerful force, but one we have lost," psychiatrist Shimi Kang (M.D.) argues that
…the subconscious human mind and body are found to intuitively know which option they should choose and which to avoid before the mind is even consciously aware of it, and long before the analytical left side of the brain can logically explain it. However, whether people act on those intuitions is something completely different and based on many different factors, such as: outside influence, fear, and simply not being out-of-tune with one's own mind and body.
In analyzing our son's situation, we do not discount neurological and physiological assessments, but we do not discount daily observations and intuitions either. According to our medical consultant, it is way too early to make a definitive prognosis and must account for a variety of factors when making assessments. We seek to account for clinical analysis as well as personal observations and connections. We must account for all the phenomenon.
It is also worth noting here that intuition has a biological basis. The hormone known as oxytocin fosters the intuitive bond between a mother and her child from the womb onward in life. Moreover, it is not only the case that birth mothers generate and release oxytocin in bonding with an infant. Others can as well. That said, a deficiency in oxytocin may prove challenging to parental care, including the possibility of neglect and abuse.
With this point in mind, my wife and I have been grieving over the recent news report claiming that a teenager with autism was starved to death by a parental figure in our community. How could this happen? But it's not simply physical starvation that comes into play. So many of us are starving for attention due to an increasing sense of isolation in society. Perhaps never before has it been more important for all of us to be intentional and ensure others that we see them and demonstrate to them that they are not alone.
I can assure you there is no such neglect on the part of Christopher's mom. Nor are there any concerns over her oxytocin and intuition. They are functioning at optimum levels. It is so important for our son's care that we account for them in each of us, as well as keen medical assessments.
It is also likely that intuition and oxytocin were functioning at high levels for the Apostle Paul in addressing the crisis involving disunity in the church at Philippi. Paul appears to have intuitively grasped that the problem with disunity was ultimately the result of a lack of relational bonding. And so, he encouraged the Philippian church to call to mind how much God cares for them so that they might care for others. It was a phenomenal diagnosis and prescription. Here's Paul:
Therefore if you have any encouragement from being united with Christ, if any comfort from his love, if any common sharing in the Spirit, if any tenderness and compassion, then make my joy complete by being like-minded, having the same love, being one in spirit and of one mind. Do nothing out of selfish ambition or vain conceit. Rather, in humility value others above yourselves, not looking to your own interests but each of you to the interests of the others (Philippians 2:1-4; NIV).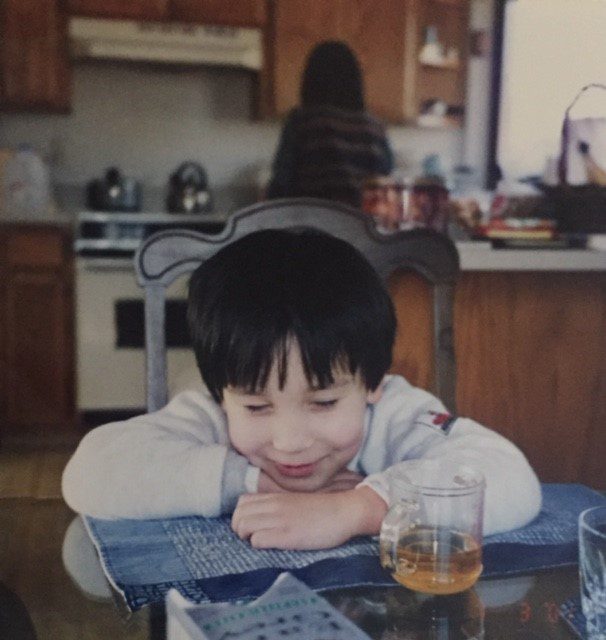 I wonder what bearing the cultivating of our intuition as well as the generating of oxytocin might mean for addressing problems in our communities and society today. How might consideration of these dimensions of life, as well as Paul's words about being relationally united or bonded with Christ and sharing in the Spirit, help us in analyzing and diagnosing cultural diseases involving indifference and hostility in so many quarters? We need to reduce fear and anxiety and cultivate secure attachments so that we can really sense what is going on around us and respond more effectively in prescribing solutions and making prognoses. Empathy is critically important in addressing the cultural disease of neglect.
Just as my wife believes our son enjoys her attention, may we be sure to guard against neglect and give attention to others around us so that they can enjoy life and experience emotional and relational healing.