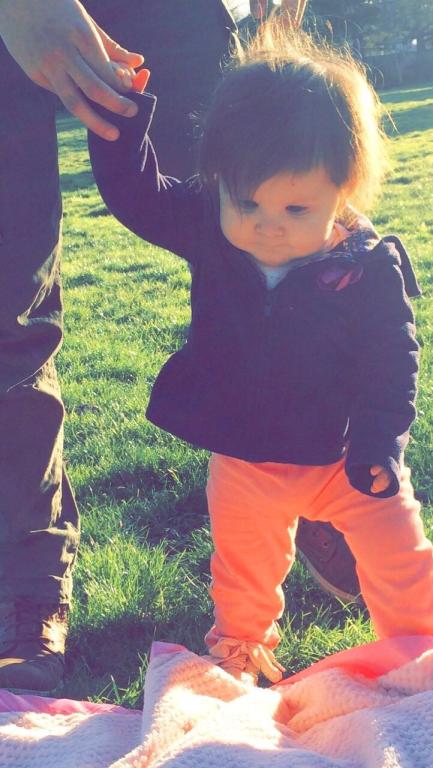 Some wise sage told us recently we should think "baby steps" in terms of approaching my son Christopher's hoped-for recovery from his traumatic brain injury. Oxford Learner's Dictionaries defines "baby step" as "a small act or measure, usually at the start of a long or difficult process." This definition does not go far enough, since the wording is in the singular. We are not looking at one small step, but a seemingly infinite number of such small, though exceptionally important movements in a certain direction. What we are pursuing is "continuous improvement," as one book on taking baby steps puts it (See One Small Step Can Change Your Life: the Kaizen Way, by Dr. Robert Mauer).
Another book (though fictional) is Baby Steps by Dr. Leo Marvin, as chronicled in the comedy What About Bob? (Check out this YouTube clip on "baby steps" in the movie). All I can say about this movie and this discussion of "baby steps" is that sometimes you have to laugh to keep from crying all the time. Laughter is good medicine for the weary soul. Although you can't read this fictional book by Marvin (played by Richard Dreyfuss), you can watch the movie starring him and Bob (played by Bill Murray). I plan on watching it again sometime soon simply to recharge my emotional battery for the next baby step in caring for my son.
Christopher and his wife Keyonna were so patient in helping their precious daughter Jaylah learn how to walk. Here's a precious picture Keyonna took of Christopher leading Jaylah by the hand. I hope and pray for the opportunity to help Christopher in taking baby steps literally or figuratively once again. Mariko and I taught him how to walk, how to ride his bike, and do all kinds of other things parents help their kids do. The time may come when we will be helping him with memory development, language acquisition, and more. We accept this challenge as an honor and a privilege. Right now, we are praying for the healing necessary to get him to that or some other point along the path of taking baby steps in life. In the meantime, we pray for the traumatic brain injury "posturing" and possibly related fevers to cease entirely, for his eyes to respond to light, for him to open his eyes and look around in a state of conscious awareness, and for him to respond to prompts like the request to squeeze our fingers with his hands. Please join us in prayer for him to take these gigantic baby steps.
It involves heroic effort to take baby steps. A CNA who has attended to Christopher from his early days in the hospital until now has painstakingly and patiently cared for Christopher. He has told us a few times recently how much better Christopher is doing and looking. He observes Christopher more than many nurses and doctors do because of the nature of his work on the floor. He told me that he and his colleagues would rejoice greatly, if someday after Christopher departs for the next stage of the journey, he were to return to the hospital, walk down the hall, and visit with them. Until that desired day, we will keep taking baby steps in support of Christopher, one foot after another.
God taught Israel how to walk, how to put one foot in front of the other, as they came out of four hundred years of trauma involving slavery in Egypt. God taught them how to walk while they went wandering through the wilderness on their way to the Promised Land. Like Israel, God has been teaching me to walk in new ways, as we move through our trauma in the wilderness of our son's critical health condition in search of the Promised Land. Also like Israel, I often fail to account for God teaching me how to walk early on in my faith journey:
It was I who taught Ephraim to walk,
taking them by the arms;
but they did not realize
it was I who healed them. (Hosea 11:3; NIV)
No doubt, as we seek to help and assist our son in whatever way possible, God will be looking to teach me how to walk in dependence and trust on God in new ways. God will be looking to heal me in my own faith journey, as we pray for our son's healing. May I realize it is God who is guiding me in the process, leading me by the hand, patiently helping me take giant-sized baby steps along the way.
No matter where you are in life, may we all proceed in pursuit of "continuous improvement" throughout the journey over the mountains and through the valleys and deserts of life. Let's keep taking those giant-sized baby steps.