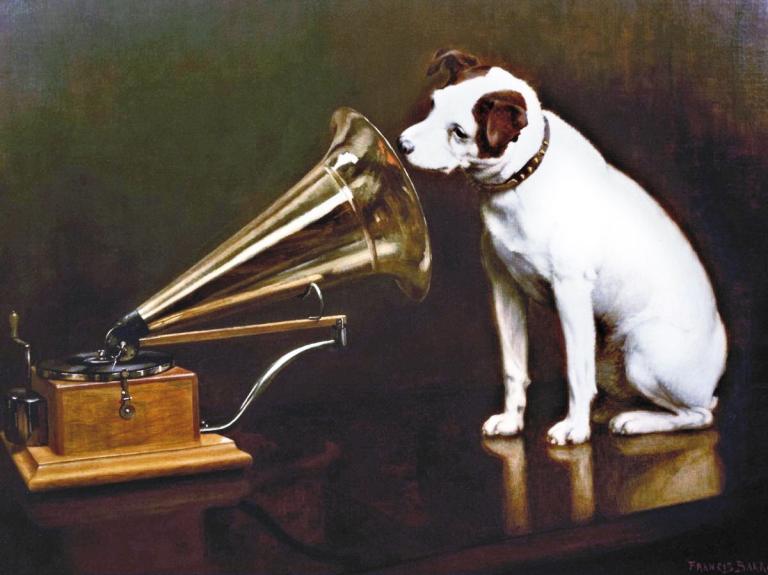 Sometimes you hear or read about voiceless people, like being a voice for the voiceless in advocacy work. I believe everyone has a voice, but are they using it? Are we listening well?
Everyone expresses themselves regardless of whether they use their vocal chords to do so. Are we paying attention? Do we help people train their voices, amplify those voices that are soft spoken, and assist those who need to find alternative or new ways to express themselves?
We have only heard my son Christopher make some sounds like sighs since he suffered a traumatic brain injury earlier this year. Still, a few staff members at his rehab center have claimed that they have heard him say "No" and that he laughs on occasion. Even so, my son speaks a great deal. His existence speaks. He is alive and present.
My son's being communicates life. His person evokes dignity, innocence, sweetness, vulnerability, peace, fortitude, and strength. How I long to listen to him share about life as he sees it now.
I mentioned in my last post that the therapists at the rehab center have now determined to use a speech valve. They place it on my son's tracheostomy tube. The hope is he will use his vocal chords to make speech. This is a good development.
We are accustomed to people using their vocal chords to speak. That said, we all speak, whether we utter words, use sign language, gesture with our facial mannerisms, write words, or draw symbols and pictures on paper, canvas, and walls. It goes even deeper. Our existence speaks. How well are we communicating and how well are we listening to one another express ourselves?
My wife, Christopher's mom, listens well to Christopher. She reads his facial gestures. She can tell when he is comfortable and uncomfortable and uses words to advocate to medical staff with and for him. She listens well to his body language and seeks to ensure others are listening, too. She's an incredible advocate for our precious young man. Her existence speaks.
Eyes and silent mouth movements speak. Facial configurations and range of arm and leg motion speak. Body temperature and blood pressure speak. Fevers and infections speak. Coughs and secretions speak. They tell us something is going on in a patient to which we must attend. Are we listening and taking action accordingly? Our bodies speak. Do we take action when our bodies talk? Do we listen to the signs they give us when we are under stress or at peace? Do we listen to ourselves talk? What do we talk about with words? Is it meaningful? What are we really saying with our words, body language, and deeds?
It's not just what people say that matters. What they don't say can speak as much, sometimes even more than what they say with words. Like a Japanese garden, the empty spaces can mean as much if not more than those spaces that are filled. I want to learn how to garden conversations, listening and tending to what is missing, what is hinted and suggested, what is breathed in and acted out in conjunction or in conflict with someone's words, and what is expressed in other ways than we expect?
Nature speaks. Shooting stars and rain clouds, heat waves and cold spells, wilted and wide open flowers, chirping birds and buzzing insects speak. Are we listening? We can learn a lot from nature if we are listening and observant.
God speaks. God speaks through nature. God speaks in human experience and circumstances. God speaks in words. God speaks in dreams and visions. God speaks loud and clear and in a still small and subtle voice. Are we listening?
Observant people are wise. They realize they have two ears and one mouth. So they listen more. They listen in order to first understand before trying to respond. Wise people take note that they have eyes that hear, as well as the sense of touch, smell, and taste. How well are we listening to understand with our five senses, our minds, our intuition, our souls?
Wise people are observant as to what to prioritize. We hear so much, but how much of it is static, just pure noise? We must ask ourselves: what sounds and noises, what gestures and words, should we take to heart and prioritize? What should we simply block out and ignore?
One word I would be foolish to ignore, especially during this trying time, is "Everyone should be quick to listen, slow to speak and slow to become angry" (James 1:19; NIV). This word of wisdom will help me stay on course.
My son's whole being speaks. He is present and I must account for how his existence speaks. I need to employ my entire being to listen well to Christopher, to good care givers, and to God. God, help me to be quick to listen, slow to speak, and slow to become angry. May I listen to understand before I respond. Grant me wisdom to discern and prioritize what's important in what others say in order to care well for him. Help me listen carefully to what my body tells me so I don't burn out in advocating with and for my son. Help me to listen attentively to nature, get in sync with the creaturely order, like the song bird that greets me this new day.