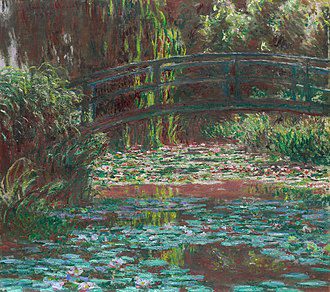 Thirty-one years ago today, Mariko and I were married. Those vows we made August 11, 1990 ring true today: "to have and to hold, from this day forward, for better, for worse, for richer, for poorer, in sickness and in health, to love and to cherish, till death do us part, according to God's holy ordinance."
How do those vows we made then ring true today? For one, as to "sickness and in health," I'm sick in bed today, writing this reflection on my iPhone on my side. Total exhaustion set in yesterday after months of caring for our beloved son Christopher, who is in stable condition after enduring a traumatic brain injury in January.
Again, how do those vows we made then ring true today? I cherish Mariko for how she cares unceasingly, cogently, and courageously for Christopher. How she loves him so. As I told our daughter Julianne the other day, Mom is such a warrior. She's a mother bear.
Thirty-one years ago, Mariko and I signed up for one another no matter what future events would befall us, including our son's traumatic brain injury that has literally turned our family's world upside down.
Don't let thirty-one years fool you. By no means are we a perfect couple. I spend a lot of time apologizing to Mariko for the crazy, stupid things I do. Speaking of crazy and stupid, Marge and Homer's lines in The Simpsons' episode, "She of Little Faith" apply well to me:
Marge: "That's the worst thing you've ever done."

Homer: "You say that so often it's lost all meaning."
No wonder my late father quipped as soon as Mariko and I tied the knot, "Now he's her problem!"
I don't simply cherish my wife for how she puts up with me, or how she cares for our children and Christopher's wife Keyonna and daughter Jaylah, or for how she brings a smile to Christopher's face as she pours out tender affection on him at his bedside, which is a sight to behold! I cherish her now for the same reason I cherished her before we had children. She is a pond of calming wisdom, mystery, and quiet depth, like Monet's painting of the water lily pond on his estate. We purchased a copy at the Art Instute of Chicago the day I proposed to her in 1990. It now hangs in our living room and appears here in this post.
I have and hold Mariko "…from this day forward, for better, for worse, for richer, for poorer, in sickness and in health, to love and to cherish, till death do us part, according to God's holy ordinance."