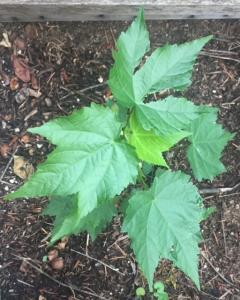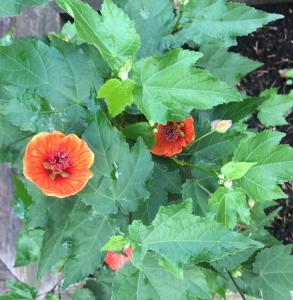 The inspiration to live never gets old. There's no expiration date on  the inspiration to live, no matter how much perspiration. Our son Christopher is battling to recover from his traumatic brain injury that he suffered over a year ago. He's an inspiration to me.
There's no getting around the fact that Christopher has a very long way to go in pursuit of what he might consider meaningful recovery. But one neurologist told us on two separate occasions that he will get there. One CNA told me yesterday, he's coming around.
Another CNA joined the chorus of encouragement yesterday, as did his nurse. The three caregivers tend to Christopher quite often. They are a phenomenal cheering section. They radiate keen affection for my son.
The care-giving chorus gave me an update yesterday. They reported that Christopher smiled and chuckled when they teased him this week. They found him smiling as they were bantering with his new roommate. Christopher responded to the one CNA's request to assist her as she dressed him. He demonstrated conscious awareness and cooperated with her. They often press the button on the paw of Christopher's teddy bear that Jaylah, my wife, and I built at "Build-a-Bear" for his 26th birthday in November. The staff said the recording of Jaylah's voice wishing Daddy "Happy Birthday" and telling him she loves him prompts Christopher to move his head and eyes around the room in search of his daughter. Christopher also follows the CNAs and nurse with his eyes when they move about the room, or when he is sitting in his wheelchair by the nurse's station. They agreed with me that Christopher is manifesting increasing regularity of conscious awareness. I look forward to sharing their report with a neurologist this Tuesday.
My wife likes to bring Christopher's clothes home to wash them. While the facility would do it, it gives her the opportunity to support our young man in one of many ways. She told me just last night, "Every time I bring his soiled clothes home to wash, I get encouraged. There's a battle going on. I see how hard he's working. I get charged about it." I get charged, too, no matter how much sweat and tears. The young man's a warrior with an indomitable will to live.
My wife mentioned yesterday that Christopher responds with a smile whenever she mentions and shares stories about Grandma Metzger to him. There is a special bond, a deep connection between the three of them, even though my mom passed away two years ago at the age of 93. Her memory lives on, as well as her fighting spirit to live. I still remember her shouting out years ago to caregivers: "I want to live. I want to read!" She had an insatiable appetite to read as well as live.
I'm about to get one year older this Wednesday. My wife recently reminded me that I was one year older than I thought. No doubt, she will remind me again this coming year when I subtract a few more years from my age. She never accepts my excuse that I often struggled with math at school. Doesn't she understand that willful ignorance is still bliss?
The past year has not been filled with bliss. As a result of the agony and stress, more gray hairs (better "silver hairs," as my dad used to say) cover my head. Still, my son's fight to live strengthens my own resolve and enhances my vitality. He recharges my life battery.
I am not alone in finding inspiration to live from people who battle long odds against superior foes–whether the fight with TBI, cancer, or tyranny.
Many things in life have expiration dates—food and beverages, baking soda, and even batteries. But not the inspiration to live. Christopher, keep coming around. We'll keep following you and your every move around each bend—no matter the amount of perspiration. You inspire us, Son, with your insatiable appetite. Live!
For the various updates over the past year as Christopher fights to live and experience meaningful recovery from TBI, please go to this link. Thank you for your prayers!