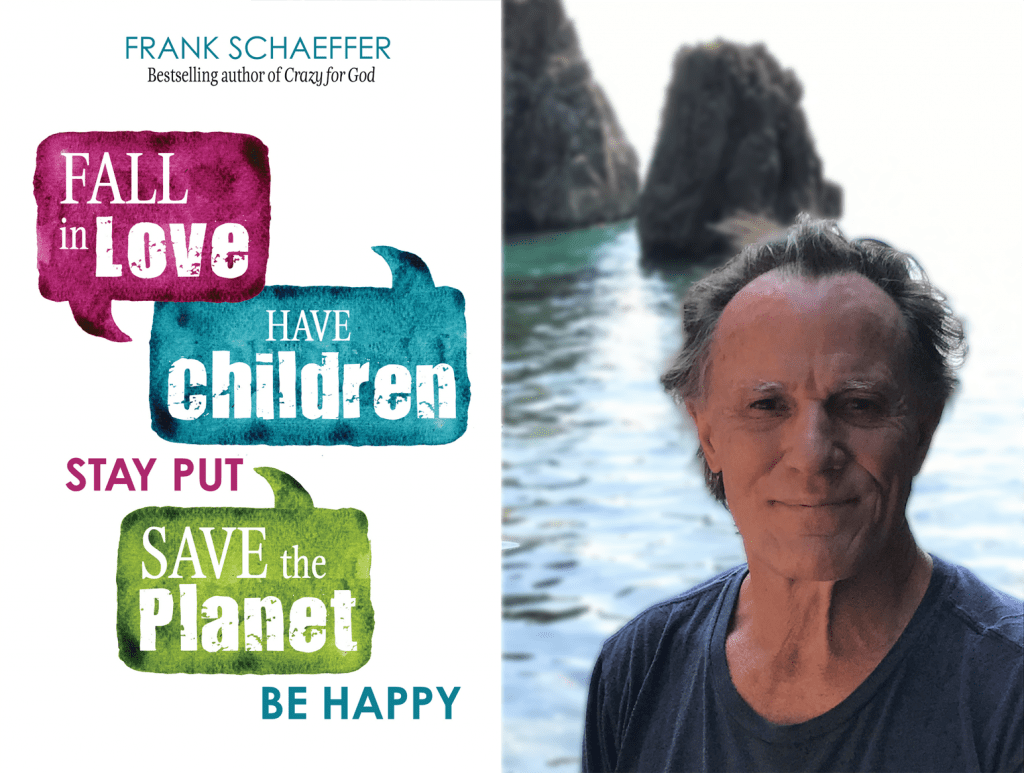 We are taught from a very young age that we have to grow up a certain way. That we do well in school so that we can get a college education – not because it's good for us to do well and be educated, but because it is something that will lead us to a good college. We are also taught that when we graduate from college that we should compete in the marketplace to attain the best paying job. We work long hours to impress someone whose job is simply to be impressed by those working ridiculous hours. Why do we do this – to make more money and ultimately be the next in line as one that people need to impress?
Meanwhile, our relationships suffer. Whatever few hours we have remaining in the day gets split between children and our partner. However, much of our energy has already been spent. Instead of prioritizing work, we must prioritize our relationships.
This is the thesis of Frank Schaeffer's new book: Fall in Love, Have Children, Stay Put, Save the Planet, Be Happy.
This is not just a pipe dream! The pandemic taught us a lot about corporate America. It taught us that we don't have to work long hours in an office. Instead, we can work those same hours around our family. In fact, a recent report states that 54% of people working from home during the pandemic were more productive than working from an office.
With all of the negative that the pandemic has brought us, we have a chance to build a better future because of it. A future with love and relationships. A future where the emphasis is not capitalism, but relationships. I recently had the opportunity to speak with the book's author, Frank Schaeffer. Frank is a New York Times best-selling author and the son of acclaimed evangelical theologian and philosopher Francis Schaeffer.
You can view our conversation below: