It's a dangerous time to be a progressive thinker in an Evangelical institution these days.
Within the span of a week, two professors have announced (or explained) their upcoming departures from the institutions they have served.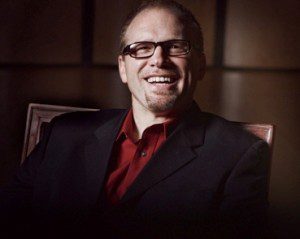 Thomas Oord is a highly accomplished theologian and professor at Northwest Nazarene University in Nampa, Idaho. He has an extensive C.V. of publications, awards, and grant procurements. His relationship with NNU
was initially terminated by the previous president of that institution (who has himself since resigned under pressure), but the termination was ultimately upheld by the trustee board (they have offered to keep him on as a part-professor for three years (and will pay him full-time next year).
For a detailed summary of Oord's situation go here 
For Oord's public response to the announcement by the trustees, go here
Then yesterday, J.R. Daniel Kirk, a professor of New Testament at Fuller Seminary and a prolific young scholar, accomplished both in academic research and in social media (blogging, podcasting, etc.) announced on his blog his upcoming separation from Fuller. In his case, it seems to be a result of direct pressure from his faculty colleagues who have let him know that he is not welcome at Fuller Seminary and who have warned him that his upcoming application for tenure would be denied. Next year will be his final year teaching at Fuller.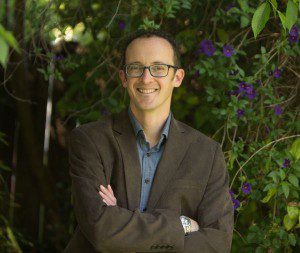 For Kirk's explanation of his upcoming departure go here.
I am not close to either situation, but what strikes me after reading both Oord's and Kirk's responses, both coming within the span of a week or so, is the tension seemingly always bubbling up within Evangelical institutions between two very different approaches to theology, pedagogy, and academic research: On the one hand, the open-handed search for truth motivated by serious, honest questions and–on the other hand–the desire to preserve (conserve) the traditions, doctrines, dogmatic beliefs represented by the history of these institutions.
The conserving approach is often also well-meaning and motivated by integrity (as Kirk points out in his blog); it's also often motivated by a sincere desire to "protect" students (and the churches they will serve). I will say, though, that in my experience teaching in an Evangelical seminary for nine years, students (most of whom are  pretty high-functioning, mature adults!) don't need or want that protection nearly as much as traditionalists think they do.
But then there is also the issue of money. Financial giving. Endowment support. And the ever-powerful word: constituency. Supporters of these institutions tend to be on land on the traditionalist/conserving side of the tension–and administrators tend to cater especially to these constituents (for understandable reasons).
The tension between the two approaches tends to create a lot of anxiety in these systems. And, as Edwin Friedman put it, the most anxious individuals in the system tend to set the agenda for the system.
It's always been dangerous to ask hard questions. Perhaps never more than now in these institutions, many of which face perilous, tense, precarious futures.
Those who pursue hard questions with an open-handedness toward the truth, letting the search for truth itself set the agenda, tend to be squeezed out of these institutions by the ever-present anxiety. This is highly unfortunate, in large part because this is the very purpose of academic theology. But such honest questioning is also necessary to facilitate environments hospitable for what James Fowler calls "conjunctive," or integrated, faith.
Stay in the Loop! Like/follow Unsystematic Theology on Facebook for more theology and culture posts and discussions.