When I posted about the move by two Mennonite universities to adopt a non-discrimination policy for LGBTQ employees, and the resulting conflict that might ensue in the Coalition of Christian Colleges and Universities (they are the first CCCU-member schools to adopt an inclusive policy), I had no idea how fast that conflict would happen.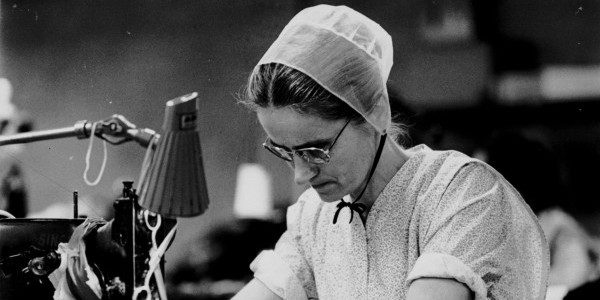 It was quick.
It was on the agenda of a CCCU presidents conference in late July, with some college presidents threatening to leave the CCCU if a clear decision regarding their posture toward Eastern Mennonite University and Goshen College is not made–sooner than later.
How is it that two Mennonite schools became such bold leaders on such a divisive (within conservative Christianity) issue?
Now when the average person thinks of "Mennonite," they might imagine bonnets and buggies, not bold policy changes or "early adapters." They might also think of Peter Weir's Witness, where Harrison Ford's character beats up the jerks that were taunting his meek Amish friends.
In fact, Google gives the same perception. Just look for "Mennonite images" and you'll see lots of bonnets (like the one above).
The problem is, this is to equate Mennonites with the Amish, whereas the two are actually distinct groups–both originating in the European Anabaptist movement.
But still, when it comes to Anabaptists in general or Mennonites in particular, many of us don't immediately think culturally or even theologically progressive. But in fact, there is a strong strain of both types of progressivism in the Mennonite heritage–and a strong tilt toward social justice concerns. (And what it means to be "culturally progressive" is itself an interesting and complex question).
Today on the Pietist Schoolman, guest blogger Devin Manzullo-Thomas gives us an excellent survey of the historical context behind the EMU/Goshen/CCCU conflict. In order to fully understand the past and present setting of American Evangelicalism, one also needs to understand the Anabaptist movement (and vice versa). In particular, this means the complex dynamics within neo-Evangelicalism, within neo-Anabaptism, and the dynamics of each in relation to the other.
Neither were (nor are currently) by any means monolithic movements and were constantly, it seems, negotiating their identities. This is still happening.
For the fuller story, read his post. But here's the money paragraph:
Yet on the whole, Anabaptists and evangelicals chose different paths in the late twentieth century. Progressives won the day within the major Mennonite denominations, concluding a decades-long theological move from nonresistance to justice and smoothing out the historic differences between Mennonites and the secular social-justice left. (When these denominations merged in 2002 to form Mennonite Church USA,   several conservative groups splintered off as alternatives to the perceivably progressive MCUSA.)

By contrast, the irenic, unity-driven project of neo-evangelicalism collapsed under the opposing pull of right- and left-wing factions, with the Jerry Falwell-led Religious Right emerging from the rubble to capture the national imagination and successfully shape Reagan-era politics.
What we are observing in the CCCU is a continuation, in some ways, of a dialectic of complementary and conflicting identities of what it means to be "evangelical," "Christian," "biblical," "faithful," and to be "church" in the midst of contemporary culture.
It will be fascinating to see how this all plays out in coming days.
Stay in the Loop! Like/follow Unsystematic Theology on Facebook for more discussions and posts of theology and society.