2015 was a fun year for me vocationally and theologically. Some of that was because of more consistent blogging.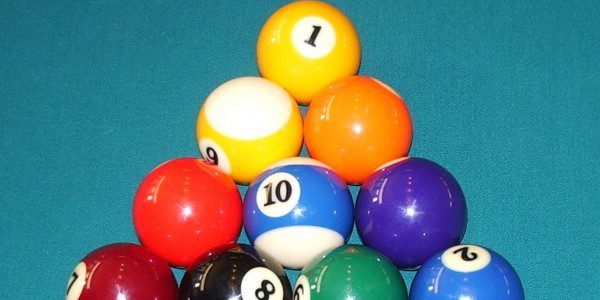 I began blogging on the Progressive Christian channel in the fall of 2014, I picked up the pace and consistency in 2015. I'm no big-time blogger. My real job (and the academic publishing expectations that go with it) limit and shape the style, content, and reach of my blog.
In other words, don't expect many viral posts from Unsystematic Theology.
Nonetheless, the experience has been really good for me. I've interacted with some very interesting people through my blog and have had a few cool opportunities open up as a result of it (more about some of those ops in future posts).
While blogging has felt like a chore at times, mostly it's been a helpful complement to my teaching and academic writing.
But enough of the preamble. Here's the top 10 viewed posts over this past year:
10. Why Do So Many Christians Still Deny Climate Change?
This post hit a nerve, because (amazingly enough) climate change is still a deeply contested issue. Christians even have theological and religious reasons for denying it, as Willis Jenkins, in The Future of Ethics (which I quote in the post) argues so well. This post netted 441 comments–with many commenters insisting that climate change is not "man-made."
9.What is a "Putsch"? Scalia's Dissent Just Taught Me a New Word
When the Obergefell Supreme Court decision was announced on June 26, bloggers everywhere scrambled to find their angle and get their post out. I was intrigued by a word Justice Scalia had used in his dissent, "putsch," which he used to characterize what he saw as the reprehensible decision of the Court: "putsch." I hadn't heard of it before and it turns out a lot of other people hadn't either.
8. Gethsemane: The Most Troubling Story in the Bible?
This post made something of an audacious claim to name–even with the question mark–the "most troubling story" in the Bible (there are plenty to choose from). It also gave me an opportunity to do a brief reflection on Jesus's humanity/divinity during the Lenten season.
7. "But Where Are All the Transitional Fossils?"
Opponents of evolution (by which I also mean "young earth creationists) like to argue that evolution has a major flaw: a lack of transitional fossils. That's actually something of a myth. There are transitional fossils, indeed. I reference Michael Shermer's Why Darwin Matters to explain this. I think the attention to this post was probably largely due to Shermer tweeting a link to his gazillion followers.
6. "Faith Sees Best in the Dark": Joe Biden and Kierkegaard
During his remarkable (and much talked-about) interview on Stephen Colbert's new show, Joe Biden famously referenced a brief phrase from Kierkegaard. No one speaks to the reality of suffering quite like Kierkegaard does. I tracked down the source of the phrase and put it in its larger context.
5. What's Up With Those Mennonites?
In the Christian College world, the big news of 2015 was the crisis that faced the Council for Christian Colleges and Universities (CCCU). Two Mennonite universities had changed their hiring policies to include a sexual orientation non-discrimination clause. This led to a near-rupture in the CCCU and to the eventual withdrawal of these Mennonite schools from the CCCU.
4. On the "Demonic Nature of Social Evil in Our Time"
In this post, I simply shared an intriguing quote from Ernest Becker's essay, The Structure of Evil. I've put way more time and effort into lots of other posts relating to Becker's thought than this one. I don't know why this got the attention that it did–except that it was shared on a widely read Reddit forum or something.
3. Seven Problems With Inerrancy (Leaving Evangelicalism #2)
This past spring/summer I worked through some of the reasons why I no longer felt comfortable identifying with contemporary Evangelicalism (the conservative/fundamentalist Angl0-American variety). One of the primary problems with American Evangelicailsm is its continued insistence on the doctrine of inerrancy. I lay out some of the problems here.
2. Why Every Pastor Should Spend an Hour on Ex-Christian.Net
This was my first post to make the "Popular at Patheos Progressive" list–which gives you a sense of where I stand in the page-view pecking order. It hit a nerve–I suspect in part because of the big community over at ex-christian.net. I'm sure it also has something to do with a recognition of (1) the importance of stories in understanding our faith–or loss of faith and (2) the growing realization that there is a real crisis in the American Christian church. It can no longer be ignored.
1. 10 Books Every Seminarian Should Read (Even After Graduation)
I guess it's fitting that my top post of 2015, in terms of page-views, was a "top 10"-type post. The blogosphere loves lists. This post connected I think, in part at least, because it's a somewhat eclectic reading list for seminary–with a combo of contemporary theo-giants and a few relative unknowns.
So that was the "best of" 2015–as determined by readership, anyway. We'll see what emerges in 2016.
I value your feedback and suggestions.
For more upcoming posts and discussions on theology and society, like/follow Unsystematic Theology on Facebook!
"
a secretly plotted and suddenly executed attempt to overthrow a government." 
– See more at: http://www.patheos.com/blogs/unsystematictheology/2015/06/what-is-a-putsch-scalias-dissent-just-taught-me-a-new-word/#sthash.KQWMcVaq.dpuf
What is a "Putsch"? Scalia's Dissent Just Taught Me a New Word – See more at: http://www.patheos.com/blogs/unsystematictheology/2015/06/what-is-a-putsch-scalias-dissent-just-taught-me-a-new-word/#sthash.KQWMcVaq.dpuf
What is a "Putsch"? Scalia's Dissent Just Taught Me a New Word – See more at: http://www.patheos.com/blogs/unsystematictheology/2015/06/what-is-a-putsch-scalias-dissent-just-taught-me-a-new-word/#sthash.KQWMcVaq.dpuf