Graduation is coming up quickly.
Seminarians all around the country are frantically finishing up papers, wondering how they will re-introduce themselves to their families, and asking where the past three, four (in some cases, seven) years went?
In my senior seminar the other day, we had a great conversation about the "best books" from seminary education. And that's one thing seminary provides, by the way, is an introduction to some of the best texts (new and old) in theology, biblical studies, church history, etc.
So I thought I'd post my "top ten" list of books every Christian seminarian should read. This is an admittedly eclectic list. It's not a list of the "greatest theology books ever written." Think of it as my answer to the question: "If a seminarian were to read only ten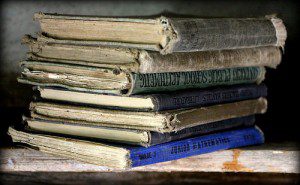 theology books very carefully and refer to them again and again, what would they be?" It's a kind of theological curriculum in miniature (I leave out biblical studies, leadership, etc.). I must say, ten is too short for such a list. It's a shame what must be left out.
If you haven't read these, or some of these, during seminary, you should do so afterward. You'll probably get more out of them by reading them afterward, anyway.
Here they are, though not in any particular order of importance:
The Crucified God by Jürgen Moltmann, The Crucified God.  Moltmann is one of the most important theologians of the twentieth-century–and certainly one of the most significant living theologians. He was one of the "theologians of hope" who pushed theology to consider the grounds of Christian hope in the promises of God and in the eschatological arrival of God's future in the present. Sure you could read Theology of Hope, but Crucified will take you right into the heart of Moltman's God of pathos, of suffering, of voluntary death, of empathy. And you probably will never see Jesus–or God–and the cross the same again.
God for Us by Catherine LaCugna. This is, in my opinion, the best critically-appreciative book-length reflection on the Trinity. LaCugna engages the historical tradition and the development of the doctrine of the Trinity with honesty, a respectful eye to detail, but also with appropriate criticism and creativity in her suggestions for appropriating trinitarian thought today (including constructive engagement with liberation and feminist theologies).
History of Christian Thought by Paul Tillich. Look, this isn't the best thing Tillich has written and it's not the most important thing he's written. But having used the book plenty of times as a textbook for seminarians, he does a fantastic job of telling a story of the unfolding narrative of the dynamic relation between theology and philosophy in Christianity. You get a little glimpse of his own theological ideas thrown in too, to spice it up.
Unclean by Richard Beck. This one you've likely not heard of before. Whenever I've used this text in seminary, I am reminded of my conviction that this text might be one of the most important books for future pastors, particularly those in evangelical settings. Beck pulls back the curtain on the innate psychology of human disgust, and suggests a theological and ritual based approach to confronting our own internal disgust mechanisms, so as to create a better environment within ourselves and within the church for genuine hospitality. He wants us to be people of the Eucharist, which is a good way to confront our judgmental impulses and embrace the way of hospitality.
Enfleshing Freedom, by M. Shawn Copeland. This profound book argues, through the lenses of womanist and queer theology, for a radical inclusion of all bodies and the affirmation of the equality of all flesh. There is no important time in our society's history to directly engage Christian theology with the problem of exclusion, hate, violence, and marginalizing the "other." Lots of books take this on, but this is one of the best.
Denial of Death by Ernest Becker. This one is probably actually read in very few seminaries. But if you've read my blog for the past several months, this one won't surprise you. Becker was an empirical psychologist who theorized that at the heart of humanity's greatest potential and problems lies our anxiety about our mortality. Becker takes you on a tour of some of history's great psychological thinkers and shows how deeply impacted we are by the paradox of our finitude and our drive to escape it. We can only really understand human conflict by taking a deep look into our nature. While the theology is only tangential in the text, the theological implications are numerous.
God of the Oppressed by James Cone. If you went to a mainline or progressive seminary of some sort, chances are you will have read this seminal African-American liberation theological work. I recall the discomfort I felt dealing with the hard-hitting truths and confronting my own white privilege through Cone's metaphorical discussion of "blackness" (oppressed) and "whiteness" (oppressor). There's no book that better shows the way that God-images connect to liberation and oppression.
She Who Is by Elizabeth Johnson. This is an important work in feminist theology and one that should be read by every seminarian who cares about facilitating an inclusive church and who cares about justice for all. It's a masterful example of rigorous theological method at work, as she unpacks the way God-language has functioned in the tradition and as she offers constructive ways to implement more gender inclusive language for God, Christ, and Spirit–language that can bring liberation, healing, and transformation, both for those on the margins and for those at the center.
Mirgration of the Holy by William Cavanaugh. I know there are other texts that could work just as well, but Cavanaugh's is a brilliant collection of political theology essays that illuminate the idols of the modern nation-state and unrestrained global capitalism. If we're going to do ministry, we have to understand the water in which we swim. We can't understand that water apart from these imposing features of late-modernity.
 Epistle to the Romans by Karl Barth. Love him or hate him, you should confront this "bomb" that burst upon the early twentieth-century liberal landscape. I love the Barth of the Romans commentary (and he's not so different from the Barth of the Reconciliation section of the Dogmatics, in my opinion. Barth will help you formulate your own critiques of established, institutional Christendom and will give you a view of an apocalyptic Christ who can burst through any stronghold in the name of justice and justification. He will help you put the church and the kingdom in their proper order and justify your own hope-filled restlessness about the current order of things.
I invite you to add your "top texts" to the list in the comments.
photo credit: <a href="http://www.flickr.com/photos/57702359@N07/14852480315″>Old School textbooks</a> via <a href="http://photopin.com">photopin</a> <a href="https://creativecommons.org/licenses/by-nd/2.0/">(license)</a>
photo credit: <a href="http://www.flickr.com/photos/57831477@N03/8433424917″>Books</a> via <a href="http://photopin.com">photopin</a> <a href="https://creativecommons.org/licenses/by-nd/2.0/">(license)</a>