I have participated in National Novel Writing Month three times now. I have never reached the goal of 50,000 words. Last year I came close, with 42,000. This year I'm not even close, having written only a bit over 10,000. The handy-dandy stats machine on the NaNoWriMo website tells me I'm averaging 760 words a day. The average needs to be more like 1500.
I could, if I chose, feel inadequate—I'm clearly failing at the goals. Yet, I intend to soldier on, in the very teeth of failure.
It occurs to me this has been my approach to life. And it's not a bad one, come to that. I'm a minister, and I do a lot of funerals. Few are the lives that have an onward and upward plot arch. As a matter of fact, I haven't seen any.
Each day, each week, people in my congregation work to bury the dead, comfort the grieving, visit the shut-ins, feed the hungry, house the homeless, and fix the systemic evils of our social system. Oh, and prepare for the next Sunday service, which comes along with surprising regularity. Each printed order of service is a victory over chaos.
As senior minister, I shake off all the mistakes we make along the way and try to figure out how we can manage to do better next time. My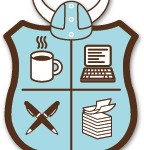 congregation never makes that 50,000 word count either. Sometimes we don't break 10,000. But we soldier on, in the teeth of failure.
Keepin' on keepin' on is not a glitzy sort of spiritual practice. There's no sizzle, as the cliche goes. Yet the mother with Alzheimer's, the brother with brain cancer, the child who refuses to get it, all those need love and support. And typhoon victims need cash. And the order of service left out several names last week that will need to be included this week, with apology. Life is a victory over chaos.
So, today, I intend to crack that 11,000 word mark on my novel, after the memorial service at one pm. At that rate, the handy-dandy stats machine tells me, I'll be done by January 3rd. How many orders of service will come and go by then? How many joys and sorrows?
January 3rd isn't such a bad day to finish the first draft of my novel. Keepin' on keepin' on isn't a sexy sort of spiritual practice, but it works. It works.