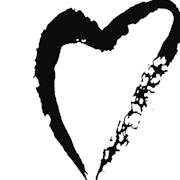 (Today, I preached at the ordination of a new minister in my denomination, Unitarian Universalism. Her name is Rev. Lara Campbell, and I shared the pulpit with Rev. Michael Tino. Here is my half of the sermon.)
"Do not demand immediate results but rejoice that we are worthy to be entrusted with this great message," wrote Olympia Brown, the first woman to be ordained by a denomination—the Universalists, in 1863. And we know that she did not demand immediate results, she who worked for women's right to vote from girlhood and finally was able to cast a ballot in 1920 at age 85.
I think of Olympia Brown, loving this faith despite the widespread discouragement she had to face in order to be ordained and the challenges she faced in ministry her whole life. I think of Egbert Ethelred Brown and Lewis McGee and so many other groundbreaking ministers of color who fought, against resistance and sabotage, for the right to lead Unitarian and Universalist congregations, who stood by this faith. And I think of all the people who still struggle to be able to devote their gifts to this faith, for a variety of reasons.
We do not demand immediate results but rejoice that we are worthy to be entrusted with this great message, their lives say. Their ministries say. Their legacies say. Their legacies are very much with me tonight as I preach, for the first time, wearing a stole given to me after the death of one of my mentors, Rev. Gordon McKeeman, who died in December. Gordon, a stalwart Universalist, who devoted his life to this faith, is now here with us, lending strength and companionship, reminding me that he has entrusted me with leadership, reminding us that he entrusted his life to Universalism and ministry.
I think of these people and I think of all the bold, visionary Unitarian Universalist ministers, ordained and not ordained, right now, some of you sitting right here, who have dreams of new applications for our faith, who believe that our faith calls us to stand with those lofty ideals of equity, justice, lovingkindness, in this miraculous yet devastating world. Who imagine ministries with unusual new shapes and contexts and methods, all of which seek to bring more love into the world.
I think of ministries beginning in coffee shops—Beloved Café, envisioned by seminarians at Starr King School for the Ministry—and yoga classes—Create Meaning, out in Denver—and in the streets—Faithful Fools, which has been inventing street ministry for decades now—and AWAKE ministry in Annapolis, and the Sanctuary in Washington DC—all bold, visionary new shapes for our future. And each week, with the Church of the Larger Fellowship, we live into these new shapes as we try new ways to find each other, to care for each other, to care for our word from all across the globe.
And deep within me, I say, yes! I am so grateful that you stand by this faith! All of you! All of us! I am grateful that so many work for it and sacrifice for it! I am grateful that all of us are here today, attesting to its value, when we could be doing so many other things on a Sunday afternoon!
But then, right there with the yes, something in me whispers, but…just a little whisper that says, but.. yes, but… but I wish you, and I, didn't have to dream our dreams alone so much of the time, wish some of our best and brightest lay and ordained ministers weren't still fighting for support the way that Olympia Brown and others have had to fight for support. I wish each vision could be surrounded by others who supported vision and faith, that we could find ways to reach out better beyond our individual enterprises and make common cause, collaborate with one another, build something bigger than our congregations.
In this era of union-busting, I am longing for a Spiritual Union. I want spiritual collective bargaining. I love Unitarian Universalism, and I love the way that our congregations are self-determining and unique, but I believe in those old songs that I was raised on, about how "The Union makes us strong." I take to heart those words in our hymnal from Dr. Martin Luther King, "We are caught in an inescapable network of mutuality, tied in a single garment of destiny." And I say, when do we realize that we are that garment, instead of behaving as if our purpose on the planet is to pull apart the threads?
What might we do if we embodied a place of spiritual union with one another? When I say we, I don't mean only Unitarian Universalists, I mean all of us who believe that people are worthy to be entrusted with carrying and sharing love so deep it will not let us go? What if that name that's been assigned to us when we wear bright yellow shirts that say Love on them, The Love People, was really our identity? What if we cast fear aside, if we dared to believe that humanity, collectively, is worthy to be entrusted with the message that there is power of love so big that it can't be held by any one set of religious metaphors and beliefs?
And who might we entrust with our faith? Who might we trust as prophetic voices in our wider faith, a faith not bound by traditional buildings or denominational stakes in the ground? How might we live into spiritual union with the people whose leadership we need in order to challenge and take down the notion of the saved and the damned, the chosen and the unchosen, the deserving and the undeserving, which dominates the US and so many other countries as much now as it did when John Calvin's concept of predestination, that some are born saved and some are born damned, was widely believed to be true?
Where might we find union and create more love with other people, of every faith and no faith, who dare to proclaim that all people have inherent worth and dignity? Where are the voices saying, YES, African American youth and other youth of color, you are worthy to be trusted! Youth of color, queer youth, youth in general—you are worthy to be trusted! You are the people we need to have as union stewards in our spiritual union.
Where are the voices insisting, YES, people on public assistance, you are worthy to be trusted! More spiritual union stewards, whose leadership we need. Where are those whose witness proclaims, YES, immigrants without all your legal documents in order, you are worthy to be trusted! We need you as leaders in our spiritual union.
What might we do? Who might we dare to be? We have seen some of this in our work for marriage equality, immigration rights, voting rights, in our anti-racism work, as we join other religions and organizations and people to work together, but what if we had real spiritual union?
Whatever configurations our ministries with one another and the world take, whatever architecture we use for buildings, whatever technologies we employ, our own sense of Unitarian Universalism's worthiness must be a part of the structure. But the time for clinging to small identities is over. The world is far too small now, we are too closely connected to even imagine that we do not have neighbors on every side who care about what we care about.
It's scary. It means letting go of so many structures and identities that we have confused with worthiness—structures of privilege, or comfort. It means swimming in the ocean rather than in the small pond which our relational faith can become. But love will save us, again and again, when we are afraid, when we are confused, when we make mistakes, when we can't get our bearings.
We are worthy to be trusted, not because Unitarian Universalists are the chosen people. Worthy, instead, because we have devoted ourselves to faith in a force–call it truth or God, life or love–a force much bigger than we are ourselves—which will not let us go, and which will not be confined or defined.
We have been entrusted with a great faith, and that faith whispers, shouts and sings, You are worthy! Worthy to wear the mantle of this great faith.