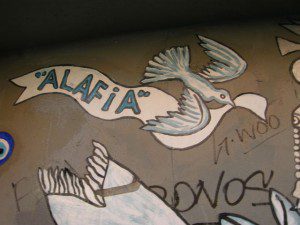 It is the time of year when practitioners of La Regla Lucumi, Ifa, and traditions referred to as Santeria receive their reading or letter of the year. Last year 2014, saw many houses in agreement an almost unprecedented event that brought much discussion. This year, as always, it is important to follow the reading of the year for your own spiritual house. The teachings of your godparents are always the most important instructions for an individual to follow. That said, the Letter of the year from the renowned Yoruba Association of Cuba has been published.
The year is marked by the prophecy Ire Oyale Lese Orunla and governed by  the Orisha Obatala. Obatala is the ruler of the white cloth and the utmost cleanliness in all that you do is paramount.  As always history, respect and responsibility should be driving factors in all that you do. To read the entire reading you can follow the link
here
.
The audience here on Voodoo Universe is quite diverse, and I am grateful for each one of you. It occurs to me that many of us come for different and varied spiritual houses, the reading of the year for my own house also emphasized several of the points in the Cuban reading. Do you belong to a Lucumi or Santo house with a reading of the year? What was emphasized for you? I'd love to hear your experiences in the comments below.
Many Blessings and Happy New Year !!!