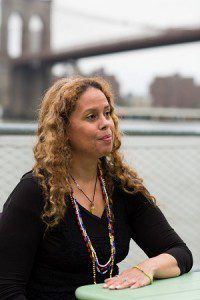 There are exactly 493 posts on this blog, as the Lilith Dorsey Blogiversary approaches and I write this. When I started I wasn't sure I could finish 100 posts, let alone almost 500. Please continue to send your comments, questions, likes, and shares … blogging is an uphill task most times, and I always appreciate your support. In addition, it seems to me a blogiversary is a good time to rant about things, rave about things, and answer any lingering questions.
What to do if you disagree with me ?
First, message me, email me, send a pigeon with a note, … contact me somehow. I recently got included in an online thread about "Beckys" who were culturally appropriating and disrespectful to the tradition. In a USA Today article they explain this term as"The name Becky has become a stand-in for a generic woman, generally white, who is familiar with sexual acts." Based on William Makepeace Thackeray's classic Vanity Fair, this is certainly not a nice name to call someone.
Fortunately, someone else contacted me personally and let me know what was happening, (otherwise I never would have been able to defend myself.) I explained in the thread who I was, what my training was, and that including Lilith Dorsey in a list of culturally appropriating Beckys was unnecessary. It didn't go any further, but honestly I wonder if we don't have better things to focus our attention on within the community. If this person had a question, I would hope they find a way to contact me before opening things up to public social media. There is a lot of misinformation out there. It's the internet – duh. We must be mindful of sources, and do our best to find out what is really going on.
Why did you choose the name Lilith?
I didn't my parents named me Lilith. If there an issue take it up with them. But one is dead, and the other just had an argument with my niece about the origins of Harley Quinn, so good luck talking to them. Given the chance I probably wouldn't name someone this, but what's done is done. But since I'm on the topic, I'm a little offended by the reaction to my name. The goddess Lilith has been demonized for centuries. Like most things feminine she was falsely represented, and aligned with negativity. Fear and ignorance about herstory only help to increase the problems. I am reminded of one of my favorite quotes –
The most effective way to destroy people is to deny and obliterate their own understanding of their history.
― George Orwell
The legacy of Lilith is powerful, and something we can and should be proud of to learn more about. Therefore please see my post – Lilith the Dark Goddess of our Dreams.
What's Next?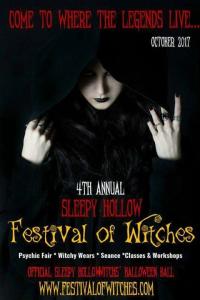 There have been many amazing events so far this year. Fortunately I'm blessed to be taking part in many more exciting events this fall. Firstly, Please come out and find me at NYC Pagan Pride on Saturday, September 30th in Battery Park. I will be giving a workshop. And I am also proud to officially announce that we will be doing a ritual .
I'm also excited and honored to be part of this year's 4th Annual Festival of Witches in Sleepy Hollow, NY. The event takes place on October 21st and 22nd, 2017. Please go to www.festivalofwitches.com to purchase tickets and schedule readings.
What Have You Done For Me Lately?
I know a lot of my readers gain benefit and knowledge from this blog. I would like to be bold for a minute and ask for some help. The world runs on social media these days so if you have a second please take the time to celebrate the Lilith Dorsey Blogiversary and follow me on youtube, twitter, instagram, and facebook. Give me a thumbs up, a heart, or a hand, I am sincerely thankful for this. If you can buy me a cup of coffee, I could really use it. This little black chick is fueled by caffeine and spiritual fortitude and that's not cheap. Many thanks.
How do you get in touch ?
People looking to contact me (Lilith Dorsey) for:
-Psychic Readings
-Magick Spells
-Booking Events
-Scheduling interviews ( about me or if you want to be featured on the blog)
Please email me at voodoouniverse@yahoo.com and check out the new website www.lilithdorsey.com