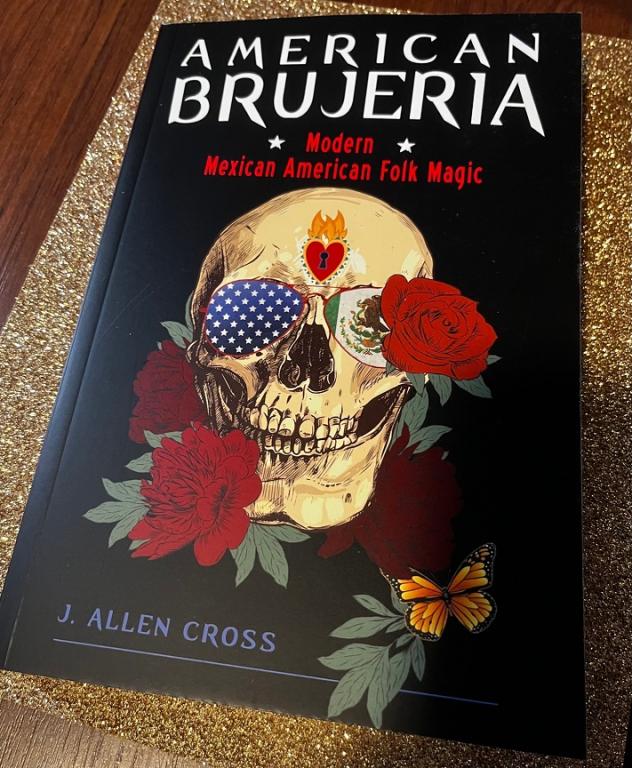 J. Allen Cross is one of my favorite people, and let me start by saying this review of American Brujeria is long overdue. This book says everything it is supposed to say and so much more. Through it's artful pages I can actually see and hear the wisdom of Cross' Abuela (grandmother,) layered with practical and experiential knowledge to create a fabulous book.
I was very pleased to see the frank and informed discussion about cultural appropriation, and cross blending of traditions that begin the work. He makes it clear that outsiders should not sell or teach these practices, and that spaces occupied by these cultures should always be respected. These are such important points, they can not be emphasized enough.
There are a wealth of fantastic spells and I urge you to check them all out. One thing that stood out to me is how similar many of the practices are to those to New Orleans Voodoo and Hoodoo, which isn't that surprising if you look at a map.
Published by Weiser Books, this work is a must read for anyone looking to understand more about Mexican magick. Cross' biography tell us that he "is a practicing witch of Mexican, Native American, and European descent whose craft was shaped by his Catholic upbringing and mixed family culture. Living in his home state of Oregon, he works as a psychic medium and occult specialist for a well-known paranormal investigation team out of the Portland metro area. When he's not investigating, he enjoys providing spells and potions to his local community, exploring haunted and abandoned places, working as a consultant for other workers and investigators, and of course writing about witchcraft."
I can't finish this off without linking to this amazing interview done by Britton Boyd, & J. Allen Cross, and myself. You can listen here.
As always if you have enjoyed what you read here please remember to like, comment, and share !