As a resident of Rhode Island's Second Congressional District – "The Fightin' Second!" – I'm facing a classic election year dilemma.  I'm interested in the process our Catholic readers would use to evaluate my choices for US Representative.  You can assume that I desire to make a choice that is most consonant with the moral and social teaching of the Church. You can also assume that the three candidates are decent people (which they are) and fully qualified for the office. Aside from answering direct questions about the candidates, I don't intend to comment in the thread (well, maybe just a little).
Note: If I seem to focus on abortion in my brief descriptions of the candidates, below, that's because it really is at the heart of my dilemma. If all three held the same view on the issue – as they do on gay marriage, for instance – the choice would be much easier.
Jim Langevin, a Catholic, is the Democratic incumbent. I disagree with Langevin on most issues – he is a reliable vote for the American defense, insurance and banking industries, for instance – but he has a moderately pro-life voting record (NRLC, 76% lifetime).
Abel Collins, a Quaker friend of mine, is running as an independent, which is also my formal affiliation. I agree with Abel on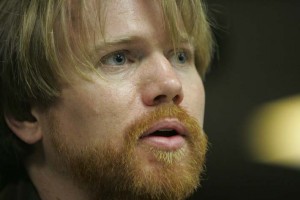 most things – especially war/peace, the environment and regulation of the banks – but he is thoroughly pro-choice on abortion, although he firmly places the issue in the category of "secondary concerns."
The Republican is a hedge fund manager named Michael Riley. He is vague on policy, but says his model in Congress would be Paul Ryan, of whom I am not a big fan (to put it mildly). Riley claims to be pro-life, but quickly dismisses any talk of overturning current law and promises that the issue is "way down the list" of his priorities.
If you were me, who would you support? More importantly, why?