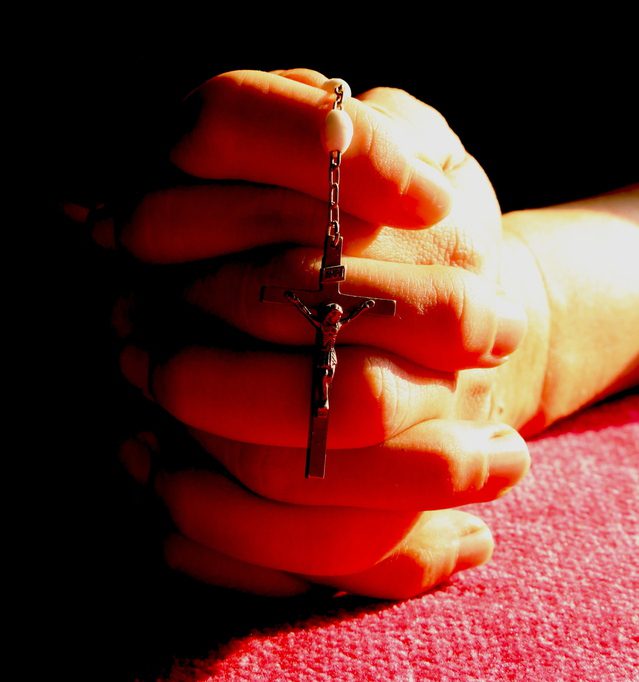 His name is Mike and I've known him for over a decade. While we work for the same company, we're now in different offices and I hadn't seen him for a while. So it was through the grapevine that, about six months ago, I learned Mike has Stage 4 cancer.
I visited his office recently and had the chance to sit down and talk with him. Mike still goes to work every day. Some mornings he has chemo and is at his desk in the afternoon. He does this because he loves his job and his co-workers. (And, while not big in stature, he does it because Mike is one tough dude.)
He has now had a total of 26 sessions of chemo. At best, Mike is fighting this thing to a draw. But it's not like a ref will step in and call the fight over. The cancer is still there, so the battle continues each day. Mike tells me it's a grind, it's not so much the cancer but the treatments that wear on him. He gets tired more easily. He has obviously lost some weight.
Mike believes in Jesus and prays to him each day. He gives thanks for all the good in his life, what's known as a prayer of gratitude. And yes, he even gives thanks for the cancer. Mike mentioned something that a friend who had cancer told him once, and it's a saying that he takes to heart:
Cancer brings hardships, but it also brings gifts.
Mike has found these gifts. It has brought him closer to his three college-age children and to his friends. It has rekindled his relationship with his kids' mother, his ex-wife. It has caused him to stop and think about how fortunate he is, because life has given him so much.
We discussed Mike's prognosis, and he told me he had "a 3% chance of making it 5 years". I don't know what that means if broken down to a year or two. But his answer told me that Mike is taking the long view, looking at the best possible scenario. At the same time, he tells me he has led a good life, and if it happens sooner he will be ready.
In a week, Mike is going to Lourdes. While there, he will bathe in the holy waters and pray to the Virgin Mary. It was not his idea, a friend told him he was going, the trip had been bought and paid for without Mike's consent. His reaction: "I'll go, and that way I can help all the people sick with cancer." You see, even with Stage 4, Mike considers himself "healthy with cancer."
Not by his choice, Mike will be ushered to and from Lourdes by the Order of Malta, a religious order that serves the sick. He will be watched over at all times by eight uniformed members of the group who will accompany him, carry him actually, to each prayer session at the Sanctuary of our Lady Of Lourdes and each visit to the healing waters of the nearby spring.
Will this cure Mike? I don't know. But even if the cancer does eventually take Mike from this earth, it has lost. The cancer may break down his body, but it has not defeated his spirit or damaged his soul.
To paraphrase the words of Rudyard Kipling, Mike is one of those rare individuals who can meet triumph and disaster and treat those two imposters just the same. He has looked cancer squarely in the eye and seen it for what it is, one more phase in what amounts to a long and happy life.
I will write a follow-up to this story in a few weeks about Mike's experiences at Lourdes.
Want "Wake Up Call" delivered to your inbox? Subscribe by e-mail in the right hand column, just under the first ad, to receive a new story each week.