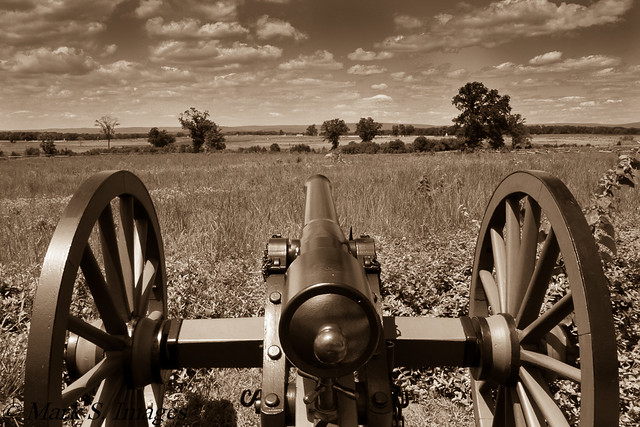 Today's blog is something that has been bubbling in my reflective consciousness. I've decided to toss it out for you to think about and critique. The question I'm wrestling with has to do with change that is birthed in violence. The main question is this: should we be surprised when change that is birthed in violence fails to fulfill our hopes?
In part, this is on my mind because I am currently preaching a series on Genesis 1-11. This week we'll begin looking at the flood narrative. Genesis makes the problem that precipitated the flood quite clear: violence.
The flood narrative begins in chapter 6. The first thing mentioned is the origins of the Nephilim. The text says that these people were "heroes of old, warriors of renown." In other words, they were men of violence. A few verses later, the assessment of the world's condition is stated succinctly. "The earth was corrupt in God's sight, and the earth was filled with violence."
Seeing this condition, God is grieved that he made mankind. Violence has corrupted God's good creation. Therefore, God decides to scrub the earth clean and, well, we know the rest of the story.
Contemporary entertainment makes it pretty obvious that we still make heroes of warriors. Action movie stars are men and women who accomplish their goals through violence. The superhero genre celebrates justice and the abolition of evil by means of violence. Of course, we don't even need to get into the gaming world.
Not much has changed since Noah's time. There is still a basic human impulse that remains the same. It's the belief that violence, performed by the right people for the right cause, can bring good results.
I wonder…
I'm going to ask a really tough question. It might offend some of you. Nevertheless, I believe it must be asked. Here it goes. Is it possible that the ongoing race problems that persist in our country are the result of the violence that was used to end slavery?
Make no mistake. I am happy that slavery was abolished. However, it was accomplished through violent means. The post-slavery era emerged bathed in blood. Former slave owners and others who supported the policy did not embrace the new era. They were not persuaded by the abolitionist argument. Their hearts were not changed. They merely yielded to coercive forces that threatened further violence. Since their hearts weren't changed, bitterness and resentment found a foothold and the effects continue to resonate. Violence characterizes race relations to this day.
I'm not a fatalist. I'm not arguing that the violent origins of the post-slavery era means that racial peace is not achievable. However, it may be necessary for all sides to address and repent of this origin before true reconciliation can be achieved. I'm sorry to say, I'm not holding my breath.
The Means Determines the End
I expect the world to continue to embrace violence in the name of whatever end it thinks justifies the violence. My word here is for my fellow Christians. If I'm right in my assessment, violent means bring about violent ends. You can't separate them. Therefore, we must reject them. Scripture is clear that this is not God's way.
God's kingdom suffers violence enacted against it, but it does not employ it. It doesn't look for superficial change in behavior. Rather, God's kingdom begins with the heart and works out from there. Hearts can only change through persuasion. True heart change can only happen if there is freedom, real freedom, to not embrace change. There must be choice. The threat of violence suppresses choice.
The world seems content to live with the broken system. It will exchange one set of brokenness for another.  It doesn't seem to realize that the peace it craves cannot emerge out of bloodshed. In fact, it seems surprised by this very fact. There is only one act of bloodshed that brings peace. That is the blood of Jesus Christ. All other blood shed will corrupt the results those who shed the blood hope to achieve. Violence breeds violence. Bloodshed breeds bloodshed.
God's kingdom works differently. We can only be God's Kingdom if we embrace and display its methods. Violence is not one of them.