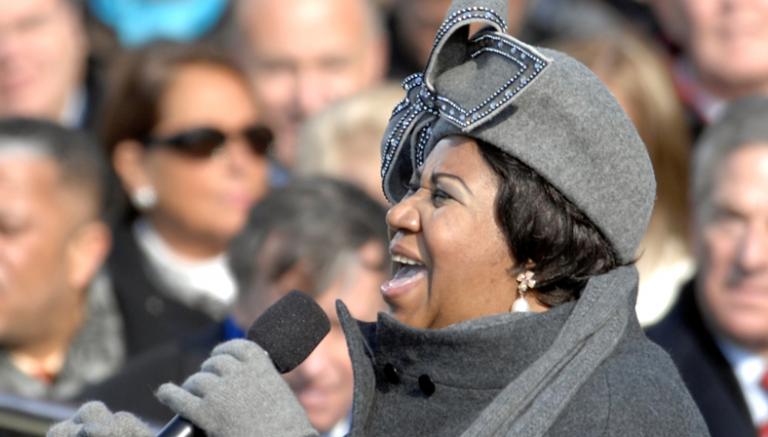 Aretha Franklin may be gone, but her voice lives on.
And what a voice. In the wake of her death from pancreatic cancer this morning at the age of 76, much has rightly been made of her influence on music and culture. She was the unquestioned Queen of Soul, and she made her mark on pop, rock and even country. With her exuberant, fierce hit "Respect," she became an icon for both women and the Civil Rights movement, which she believed in passionately. And when Rolling Stone listed its "100 Greatest Singers of All Time," it listed Franklin at No. 1.
"You know a force from heaven," Mary J. Blige wrote for the magazine. "You know something that God made. And Aretha is a gift from God. When it comes to expressing yourself through song, there is no one who can touch her. She is the reason why women want to sing."
She was a gift from God, I believe. And she understood it, too.
"Being a singer is a natural gift," Franklin once said. "It means I'm using to the highest degree possible the gift that God gave me to use. I'm happy with that."
Franklin's father was a pastor, and she grew up singing gospel music at her father's New Bethel Baptist Church in Detroit. And throughout a career, even as she explored almost every musical genre under the sun, she never left the roots she set down in church. Her 1972 album Amazing Grace is considered by many to be the greatest gospel album of all time. But even as she sang "Wholy Holy," she never came across as holier-than-thou.
"I sing to the realists,"
she said
. "People who accept it like it is." Her music never shied away from the hard, messy realities of life. And yet, anchored by that incredible voice of hers, the message was transcendent, beautiful even in the mess.
It never lost its beauty, even in six decades of singing. While her voice changed and grew lower over time, the years never robbed it of its power and heart and incredible, unmistakable flavor. Take a look at this 2014 performance of "Amazing Grace."
I'm a fan. Aretha Franklin's got several spots on several playlists of mine. How lucky we are, I think, to have the ability to listen to her voice. To marvel at her talent and to be inspired and lifted higher through her song.
So on this rather sad day, let's remember that it's a happy day, too. For Aretha, who's going home and beyond all pain. For us, who still get to keep a piece of her talent and grace with us. Here's a duet with her and Mavis Staples: