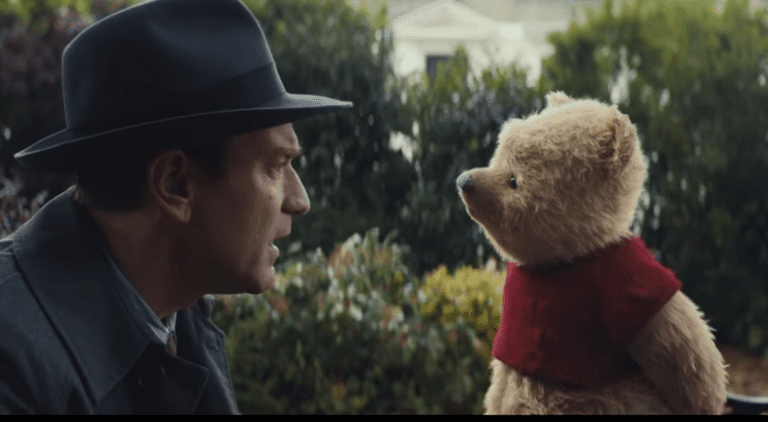 When Christopher Robin was a child, he knew everything. Or, at least, that's what his friends in the Hundred-Acre Wood thought. "You'll be quite safe with him," Piglet tells Pooh when they're on the trail of some vicious heffalumps in A.A. Milne's original Winnie-the-Pooh book.
But a funny thing happens when you get older. You don't know everything anymore. As you get bigger and stronger, the world around you gets bigger and stronger and scarier around you. As you learn more answers, the world asks trickier questions.
And so it is with Disney's Christopher Robin, a lovely (if uneven) film featuring a good (but lost) man. The world of Milne's Hundred-Acre Wood is beautifully rendered. Christopher Robin's childhood pals (stuffed-but-lively critters named Piglet and Tigger, Eeyore and Owl and most of all Winnie-the-Pooh) look both surprisingly squishable while holding true to both Milne's and Disney's original 2-D depictions of them. Oh, and they're a hoot, too. Eeyore (voiced by Everybody Loves Raymond's Brad Garrett) is particularly delightful.
But this is
Christopher Robin'
s story, and Ewan McGregor proves to be a perfect bit of casting. He's boyish and gleeful enough to remind us of the Christopher that Pooh and Piglet once knew, but his face is creased and worn, and his eyes are heavy with worry. When Pooh shows up unexpectedly in London, Christopher (once he's recovered from the shock) admits to his old bear that he feels broken.
"I don't see any cracks," Pooh tells him. "A few wrinkles, maybe."
But Christopher Robin needs more than a little anti-aging cream to become more of his old self. He learns some valuable lessons along his hero's journey, and here I want to concentrate on four of them. (Some light spoilers lie ahead.)