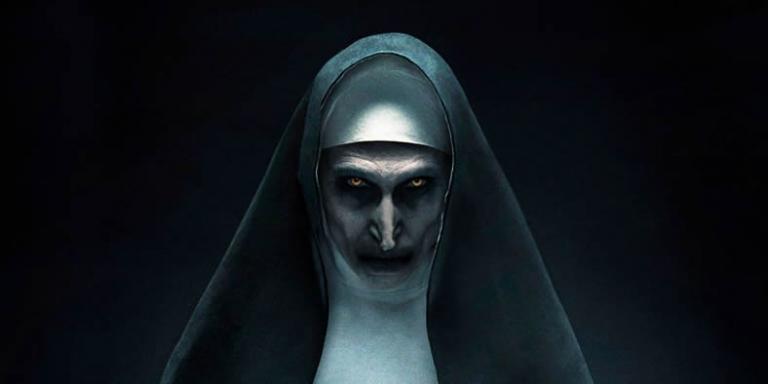 I'm a sucker for old-fashioned horror stories. I even love all the clichés—the misty graveyards, the dank subterranean chambers, the creaking floors, all of it. And that's one of the reasons I appreciate Warner Bros.' Conjuring movies.
The Nun, the fifth film in Warner Bros.' Conjuring Universe, is admittedly a weaker entrant. The Conjuring was a minor haunted house masterpiece—an R-rated frightfest that really could've been PG-13 had it not been so dang scary. The Nun is darker, sillier and way gorier than its forebear, and admittedly not nearly as effective. But because it was so saturated in all the trappings of that traditional gothic horror story—it's set in an ancient castle in Romania, for cryin' out loud—it worked for me better than it did for some others.
But I also appreciated what the film was trying to do underneath all the jump scenes and hanging crosses, too. Let me offer a few observations (with some light spoilers).