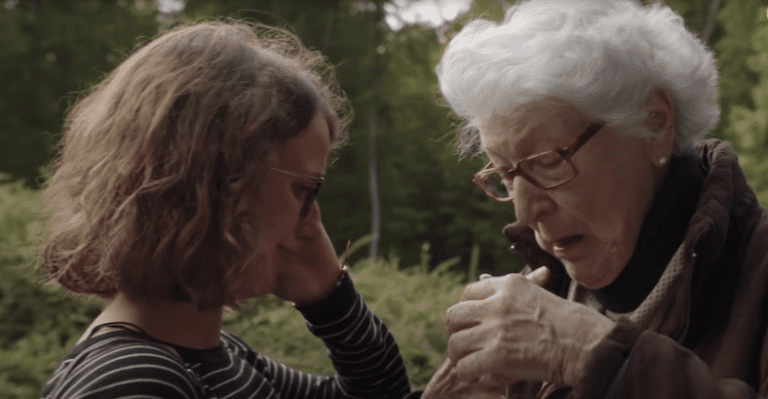 I'm pretty up on my movies. When the Oscars roll around (as they will April 25), I can sit down and feel comfortable that I've seen most of what's been nominated.
That is, until the Best Documentary (Short Subject) pops up. And then I—like most of America—run to the kitchen to grab another cookie or two.
Not this year. I saw all the short docs nominated this year, and I have to say, they were well worth my time. So for those who'd like to watch them, too—or who just want to have something to say about the nominees—here's a quick guide.
A Concerto is a Conversation is, according to Variety, is the favorite to win this year's Oscar. And it does indeed take the form of a conversation—between composer Kris Bowers (who, along with Ben Proudfoot, directed the piece) and his grandfather, Horace. Though it deals with a serious issue (Horace was subjected to racism both in the Deep South where he was raised and in California, where he became a successful businessman), the doc is honestly more about family than anything else—and the difference that a good family can make. It's the most heartwarming doc on the docket, and a lovely, lyrical watch.
Concerto might be Oscar's fave, but mine is probably Colette. The documentary chronicles 90-year-old Colette Catherine's trip from France to Germany to visit the concentration camp where her brother died nearly 80 years ago. Accompanied by historian and researcher Lucie Fouble, Colette is a delight—at turns prickly and gentle and ever-so-honest. And the documentary crew does something unusual, too: It gives her space. The camera doesn't follow Colette and Lucie into the most painful locale at the camp, but watches the two women enter from afar. That act of gentility made, oddly, the trip even more powerful to me—reminding me that Colette wasn't just a character in a movie, but a real person undergoing an incredibly painful journey. We don't need to see every tear to have that basic truth cut right to the heart.
A Love Song for Latasha may be the most artful of this year's crop of short docs. The film introduces us to Latasha Harlins—a young girl who lived in Los Angeles who wanted to be a lawyer and was fiercely protective of her friends. She was killed in 1992 at the age of 15—shot in the back of the head by a store owner who feared she was going to steal an orange juice. (Two dollars was found in Latasha's hand—the money she had gotten out to pay.) It's a grim story, but the film is surprisingly beautiful, with the camera taking us through the color-splashed streets of L.A. (sometimes backwards, as if taking viewers back in time) and visually introducing us to a bevy of modern girls living their lives, just as Latasha did. The film's oddly lovely rhythm makes its central tragedy both more digestible and yet feel all the more tragic. (You can't watch the full film on YouTube, but you can on Netflix. Here's the trailer.)
Field of Vision: Do Not Split whisks us halfway around the globe and into the streets of Hong Kong, circa 2019 and 2020, when young protesters clashed with police over China's usurpation of traditional Hong Kong freedoms. It follows the protesters through several months of demonstrations, which often are punctuated by tear gas, water cannons and violence. (Oh, and if you choose to watch, be warned: It's not just violent, but can be pretty profane as well. You'll even have to prove to YouTube that you're old enough to watch.)
As difficult as that violence is to witness, it wasn't nearly as hard for me to watch as Hunger Ward was. This MTV-made doc travels to Yemen and examines what most experts call the worst humanitarian crisis of our time—the civil war there that has left millions of citizens hungry and homeless. And like all good docs, it takes that potentially overwhelming tragedy and humanizes it—making it more intimate and all the more heartbreaking. The setting is, as the title suggests, a hunger ward, where Yemen's youngest victims are treated, and the female doctors who do the treating. We see these kids weighed in buckets, injected with syringes almost as thick as their arms, smile, cry. Sometimes, they die, and their mothers collapse in wailing agony. You can't watch this on YouTube, but it is available for free, through the film's website, on Paramount+ and Pluto TV. Here's the trailer.
Since this blog is titled Watching God, I'd be remiss if I didn't mention that I made a biblical connection I'd never really made before while watching this film.
In the Bible, I'd always puzzled over the Four Horsemen of the Apocalypse. The final three—representing, most would agree, war, famine and death—always made sense to me as bad things. The first, though, has always been an odd fit. Some say that the white horse and its represents conquest, or the antichrist, or even Christ himself. But after seeing Hunger Ward, and learning just a bit about the civil war that helped trigger the starvation at its center, I came away with another potential understanding.
Most every war is started for a reason. Sometimes it is conquest or a quest for power. Sometimes it's a greater sense of right, or justice. Certainly, both of the forces involved in the Yemeni civil war feel that their cause is somehow justified.
But yet, when that quest for whatever leads to war, those horsemen almost always follow. War brings about famine. And famine brings death. In my readings before, the horsemen were always related, but until Hunger Ward, I'd never seen the A-to-B-to-C-to-D connections that Revelations implies.
There you have it—a quick rundown of some quick, worthy docs. Check them out if you have time. Only one of them will walk away with the Oscar, but all five have stories to tell.