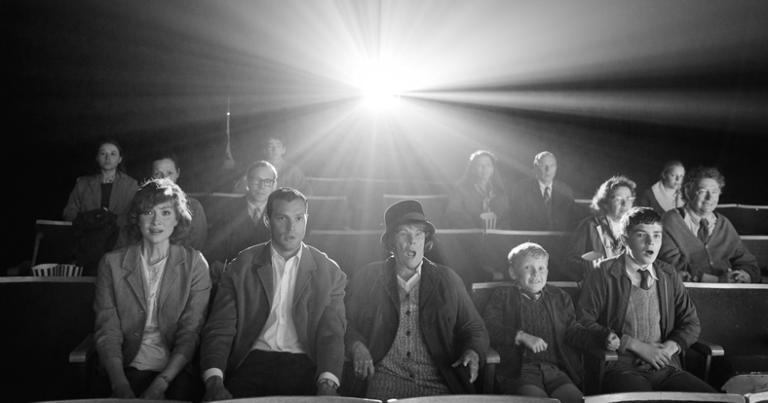 The movie industry didn't return to "normal" in 2021, but it at least looked a little more familiar. Theaters started opening their doors again after being shuttered for most of 2020. People started buying tickets again—especially for Spider-Man: No Way Home. And it felt like moviemakers gave us a nice assortment of films to choose from—traditional blockbusters, artsy indie fare, thrillers, musicals and some dynamite animated flicks.
And a lot of those movies ruminate quite a bit about faith, too.
You'll see a lot of "best movies" lists this time of year. Here at Watching God, I compile movies using slightly different criteria.
Sure, the films that land on this list are, I think, pretty good films. They're artistically sound and aesthetically pleasing. They tend to be movies that moved me, too—movies that I liked or said something that I feel is worth saying. But because this is Watching God, after all, these movies also have some spiritual heft to them, too: They might be deeply religious or just have a kernel of faith. Or, in some cases, they just make me think about my own beliefs in my own off-kilter way. I've linked to those that I've written about in a little more depth than a top 10 list allows, too.
So that said, let's take a look at Watching God's top movies from the year.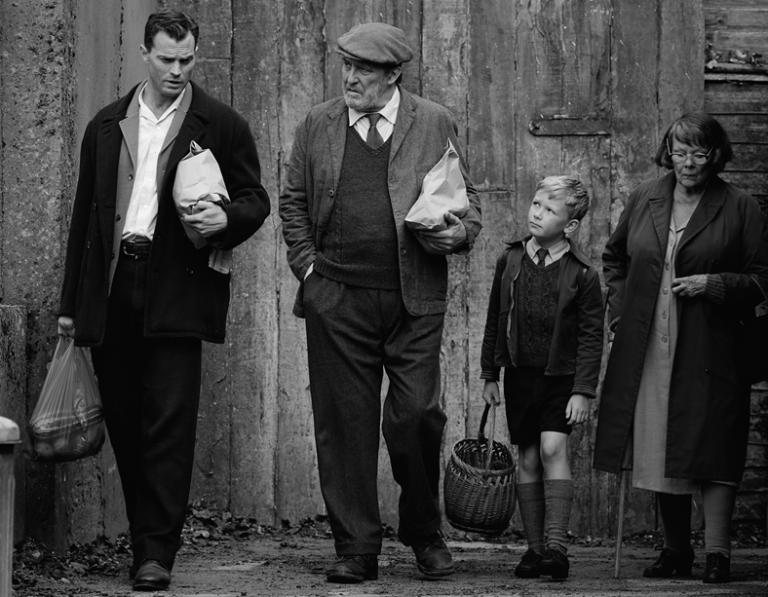 Belfast
Nine-year-old Buddy (Jude Hill) couldn't ask for a better place to grow up than Belfast, Northern Ireland. The streets are teeming with kids to play with and grown-ups to keep an eye on him. But that was before the troubles began—when Protestants turned on Catholics. And his own even-keel Protestant family is caught in the middle.
Belfast—a beautiful black-and-white memoir written and directed by Kenneth Branagh—is, of course, predicated on religion in some ways, given the Protestant/Catholic conflict at its core. But it doubly earns its place because of Buddy's own navigation through issues of faith and morality. He hears a sermon that impacts him mightily on two spiritual roads open to him—one that leads to heaven, one that winds down to the other place. Only problem is, Buddy forgets which is which. It's a powerful echo of the moral conundrums that face his parents, as well: Should they bow to the violent forces in the streets to protect their family? Should they leave the city, the neighborhood and the people they love so dearly for a fresh, safer start?
Sights and sounds from the classic High Noon help frame Belfast as not just a bittersweet, funny reminiscence, but a moral crucible, where character is both formed and tested. And perhaps as Buddy's thundering preacher would say, the best road can be the toughest.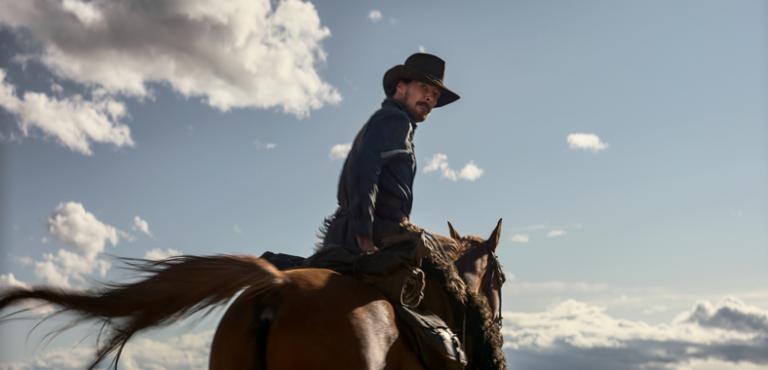 For nearly two decades, two brothers have raised and ranched cattle on the windswept hills of Montana. And for Phil (Benedict Cumberbatch), that's the way it could go for decades more. But then brother George (Jesse Lemons) brings home a wife—a woman named Rose (Kirsten Dunst) with her effeminate son, Peter (Kodi Smit-McPhee) in tow. Phil can be cruel even in the best of times, and he sees these newcomers as interlopers. And he seems determined to make them pay—not for what they've done, but for who they are.
I write for  a site that is deeply concerned with how family friendly movies might be. And certainly, The Power of the Dog has lots of issues. (Read my review for more.) It's also an incredibly well-constructed movie that pokes at sin and yearning, at temptation and twisted salvation. And it takes its title straight from Scripture: "Deliver my soul from the sword; my darling from the power of the dog," reads Psalm 22. You could see that verse—quoted at the very end of the movie—as a sort of spoiler of sorts. But if you dig even deeper, perhaps other characters here are running from the dog's power: The dog just looks different for each.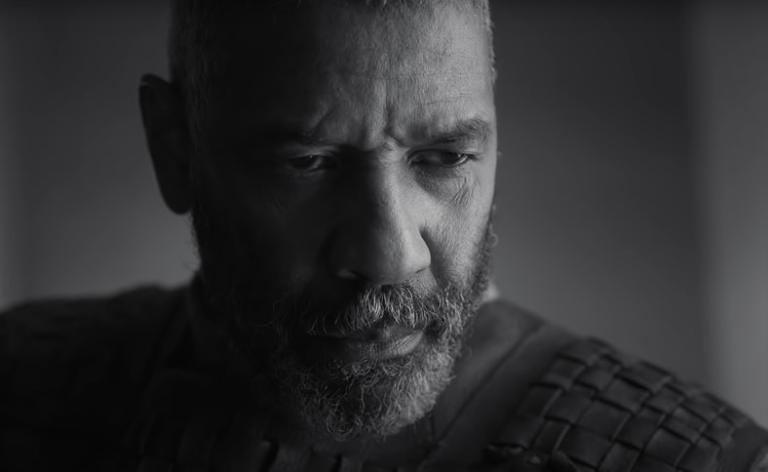 Denzel Washington and Frances McDormand offer this new, jagged take on one of Shakespeare's greatest plays. It documents the corruption and fall of the titular Scottish Thane and King—brought down by the ambitions of his wife, his own paranoia and the prophecy of a witch (or three).
Supernatural elements undergird this drama. The witches here—played by a contorting, Gollum-like Kathryn Hunter—offer their pronouncements as prime catalysts for Macbeth's downfall: Perhaps had he not known what the future held for him, the Thane might've still become king, but with a much happier ending. But by knowing, Macbeth and his wife dive into the worst sorts of acts to make those prophecies come true. "Pride goeth before destruction," Proverbs tells us. Macbeth is perhaps literature's best illustration of that sad truth. And this version of Macbeth—filmed in stark black-and-white, filled with hard edges and inky shadows—tells Shakespeare's story powerfully.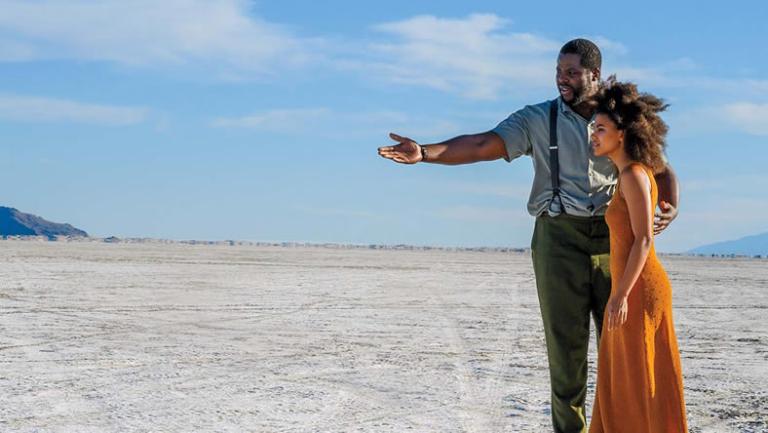 Somewhere in existence, in the middle of a stark, barren landscape, sits a cabin. And in that cabin, Will (Winston Duke) decides who's worthy to begin.
"You are being considered for the amazing opportunity of life," he tells applicants for the position of soul. He weighs their personalities, their abilities, tries to determine if they're strong enough to withstand all the terrible things that life itself can throw. He knows all too well the challenges they might face. For, once upon a time, Will faced them himself.
Writer/director Edson Oda's metaphysical movie is almost as much a poem as a picture—a profound, often beautiful and occasionally difficult look at that gift. A gift that sometimes can feel, to some, like a curse. Released way back in July, Nine Days hasn't been the recipient of a ton of awards-season buzz. In my opinion, that's a shame. Not sure if another single movie has impacted me quite as deeply this year.
The still-grieving parents of a school-shooting victim meet with the parents of the shooter.
Just that setup would make many a moviegoer turn away and look for something a little more fun, a little more entertaining. Too hard, they might say. To that, I say, too bad.
Anchored by four tremendous performances (Martha Plimpton, Jason Isaacs, Reed Birney and Ann Dowd) Mass is a superlative demonstration of what four talented actors can do if locked in a room together and given a dynamite screenplay. Yes, it's hard to watch at times. But it's cleansing, too. These deeply hurting parents dig into the horrific truth of what happened and, at the end of it, find grace. Healing. Maybe even a hint of God.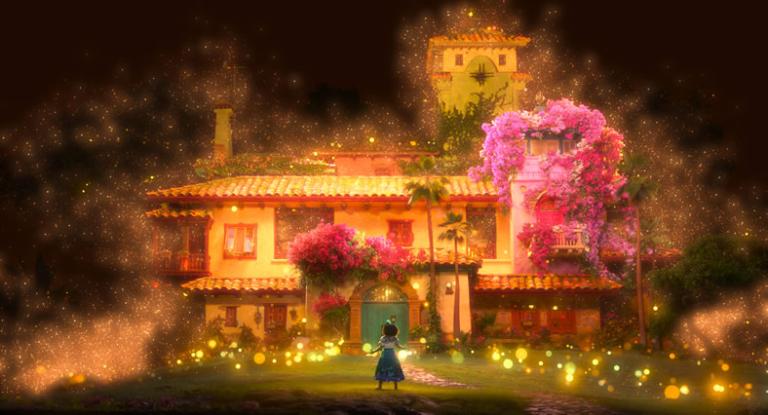 Mirabel lives in a magical house with her magical family. Only one problem: She's not magical herself. And while she tries to take that lack of pixie dust in stride, it gets to her sometimes. But when it looks like the family's magic itself might be coming to an end, Mirabel—magic or no—might be the only one who can save it. Or destroy it forever.
Disney's latest animated musical is, first of all, a flat-out delight—the best musical of the year (sorry, West Side Story). But it also talks honestly about some familiar, often familial, dynamics. We all love our families. We want to do what's right by them—to make them proud. And that's great. But sometimes, the pressure to live up to those expectations can grind us down. You don't need to walk far to find some powerful connections to biblical themes: While God asks us to sacrifice for others, He also wants us to be true to the person He made us to be. And while the magic we see here is nice and all, love is stronger yet.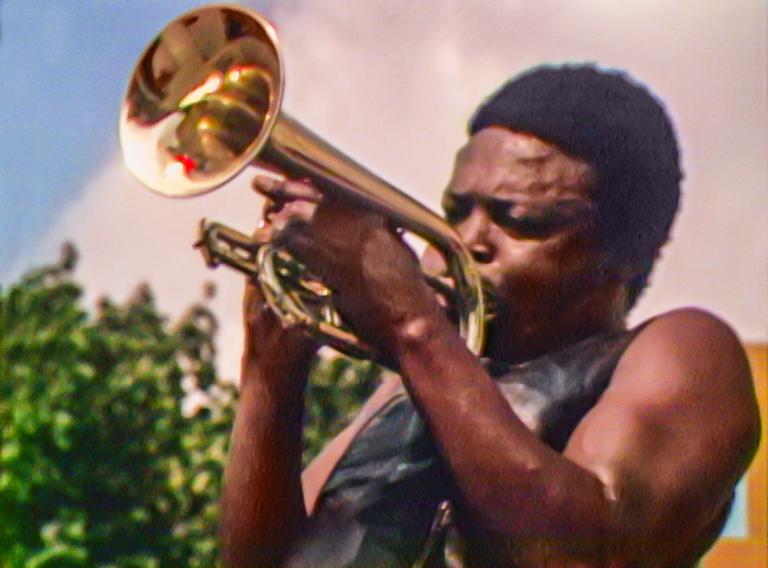 About the same time Woodstock was going on, another musical extravaganza—The Harlem Cultural Festival—was taking place, only to be almost totally forgotten.
Ahmir Thompson, better known as Questlove, rectifies that with this stunning, fascinating documentary that showcases some of the festival's biggest stars. The doc (which was just shortlisted for Oscar consideration) also pays strong homage to the faith many of its performers brought to the party. While the festival (and doc) showcase pop, rock, funk, blues, jazz and Latin stars, gospel—as in gospel music—undergirds it all, both musically and spiritually.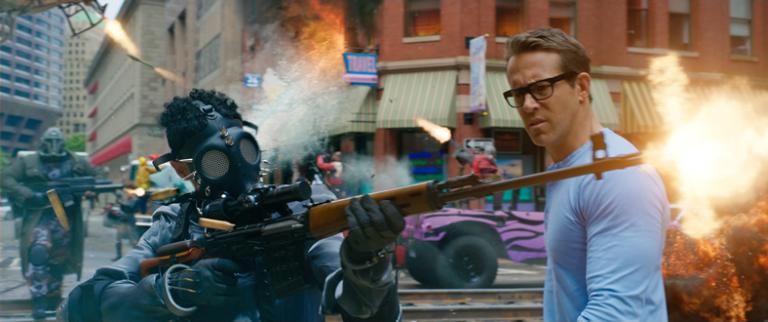 Guy is like us. He gets up every morning, gets a cup of coffee, goes to work, dies horribly—OK, so maybe Guy does differ from us in one critical way: He's an NPC (non-player character) in a videogame, a bit of programmed flotsam that actual humans can interact with, thus making the game feel more real to them. But what if that world was becoming more real to Guy, too?
Unlike most of the other entries on this list, Free Guy doesn't ever explicitly point to religion or faith or even spirituality in its wacky confines. And yet the movie's construct inevitably deals with some massive questions that underpin almost every faith system, including (and I think especially) Christianity: Why were we made? What is free will? Why be good when evil is easier? It gives us a taste of a fallen world that was originally designed to be better.
Sure, it might not namecheck God or Jesus. But squint just a bit, and Free Guy just might be the most spiritual movie on this whole list.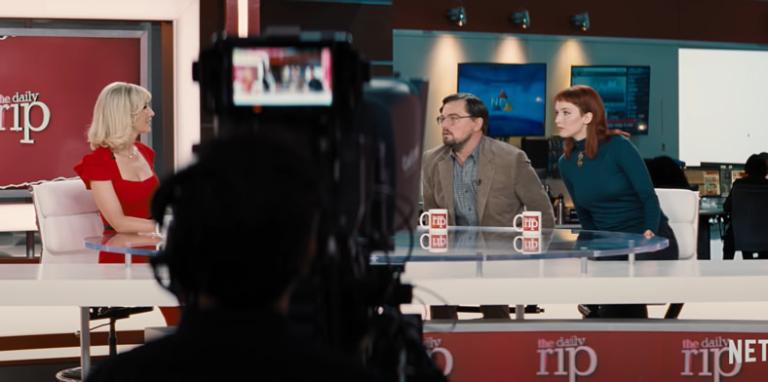 The world is ending. But astronomers Kate Dibiasky and Randall Mindy are having a really difficult time making anyone care. Written and directed by the ever-witty Adam McKay, Don't Look Up is a vicious, satirical indictment of American culture in the early 21st-century, from its cynical politics to its vacuous news shows. And yes, it takes a pretty hard jab at American evangelicalism, too. When a red-hatted president tells her listeners, "May Jesus Christ bless every single one of you—especially the members of my own party," it's hard not to miss the targets.
But Don't Look Up contains some pretty poignant faith content, too, including a beautiful prayer from a guy raised as an evangelical and returns to faith as the world's end seems to speed ever closer. And the movie culminates in a prayer to "Father God," asking for grace, mercy and love, even when we so obviously don't deserve it.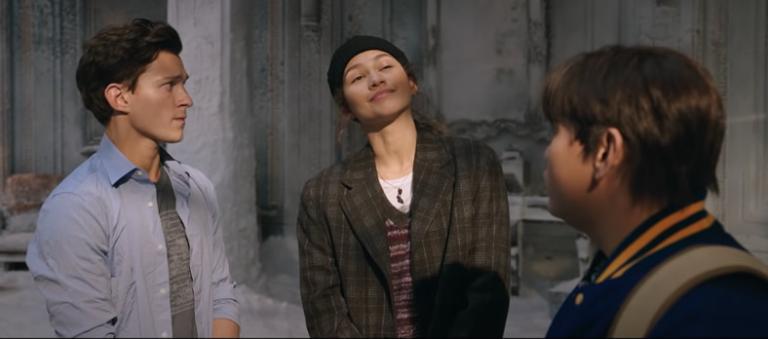 Tom Holland's third stand-alone Spider-Man movie begins where the second  left off: With his secret identity revealed to the world. Superheroes have a tough time of it if everyone knows who they are, and their friends and family suffer, too. In an effort to protect those closest to him, Peter Parker goes to his old pal, Doctor Strange, and asks for a big favor: A quick reversal of time or, barring that, a Spider-Man-specific mind-wipe of everyone in the world. Strange acquiesces, but things go quickly awry. Soon, Spider-Man villains from other universes come trickling into this one. And it's up to this Spider-Man to fix everything.
Another movie without much explicit faith content, Spider-Man: No Way Home owes its place on this list to two elements. One, it's a pretty good movie, showing the Marvel Cinematic Universe still has plenty of juice in its post-Thanos run. Two, it's how Peter handles these unexpected villains. Instead of defeating them, he's encouraged by his Aunt May to save them. And in that superhero conceit, we find a deeply spiritual, and rather Christian, element: Offering grace and salvation to those who don't deserve it.
That's it—Watching God's top 10 spiritually tinged movies of the year. If you're looking for others, take a gander at these honorable mentions: The Eyes of Tammy Faye, Respect, King Richard, The Last Duel, Shang-Chi and the Legend of the Ten Rings