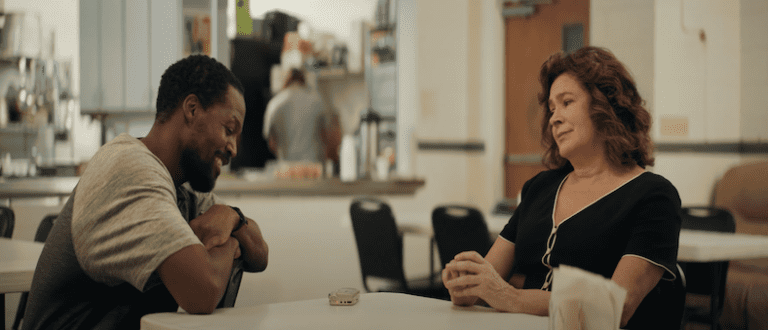 Doctor Strange in the Multiverse of Madness gobbled up a whole multiverse of money this weekend. It earned $185 million and shows little signs of slowing.
Too bad it wasn't really that great.
You can read my Plugged In review of the Multiverse of Madness here, and I may have more to say about Doctor Strange et al in this space later. But for now, I wanted to mention a movie that just might be the ultimate in counter-programming.
No Vacancy, a Christian movie being released today courtesy Fathom Events, doesn't take place in a multiverse of madness. It's based on a true story, in fact. You won't find any superheroes, but you will find heroes. You won't find magic, but you might find a miracle or two. It's about how, in the middle of the Great Recession, a church tried to buy a motel and turn it into a homeless shelter. And it's about how three unlikely characters–a jaded reporter, a former cocaine addict and the church's down-to-earth pastor–helped make it happen.
No Vacancy is a Christian flick, and proudly so. It can feel a little stilted at times. And, as I said in my review, I'd find the sequel perhaps more compelling, just as I'm sure it'd be more challenging. This film is a little like your typical romcom, which crescendos to a wedding. But as any married man or woman will tell you, that's where the story begins, not where it ends.
Still, the film has a solid, recognizable cast (Blade Runner's Sean Young, Lois and Clark's Dean Cain, War Room's T.C. Stallings), some resonant messages and shows, I think, Christians do what Christians should do: Reaching out to help when help is sorely needed. And while Doctor Strange can feel dark and even bleak at times, No Vacancy is all about hope and help. I like that.
So if you're in the market for a movie but feel like the latest Doctor Strange might just be a little too strange, you just might want to give No Vacancy a try.