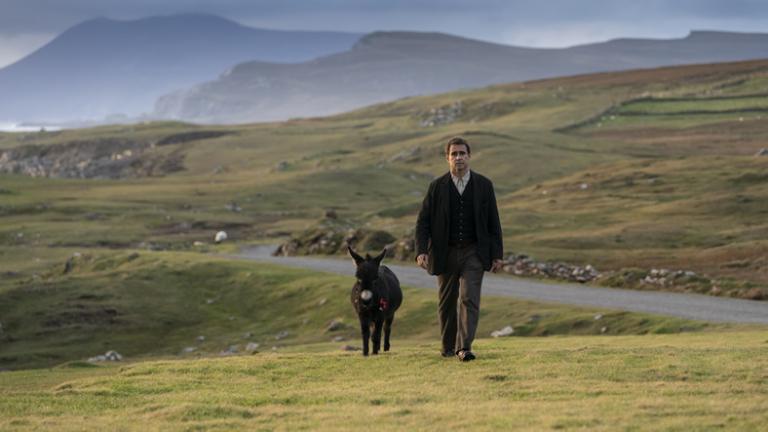 What makes a good movie?
It's a hard question, and one I ask myself right about now every year.
Certainly, the skill and artistry play a huge role, and we've seen plenty of films in 2022 showcasing top-notch craft. But it's not enough. A film's cinematography might be incredible. It might have rock-solid actors playing memorable characters. But for a film to stick with me, it must move me. Its narrative needs to resonate with where I am and what I think and feel—even if it makes me feel uneasy.
Plenty of really good movies didn't make this list. Sure, The Fabelmans was a great movie aesthetically, filled with all the qualities that Oscar voters look for. But it wasn't the sort of film I thought much about afterward. Avatar: The Way of Water was a visual delight, but its story left me a little cold.
The following films meant something to me. I think most are a blend of good art and good story. And naturally, a lot have some sort of spiritual component to them—a tendril of faith that sometimes bolsters, sometimes challenges my own. (This blog is, after all, called Watching God.) And while some of my choices have already started to take home some awards-season hardware, others might leave you scratching your heads. "This is one of the year's best movies?" you might say. "Is this guy insane?"
Yeah, I get that. But sometimes it just comes down to just what I like.
What makes a good movie? It's a hard question. But choosing my favorite films of 2022? That's a little easier.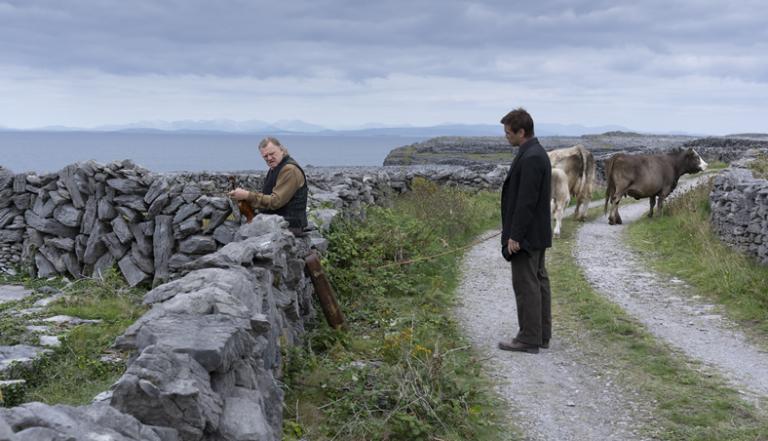 1. The Banshees of Inisherin
This quietly apocalyptic story of a friendship gone wrong is a flat-out masterpiece. Director Martin McDonagh deftly balances humor and horror, eccentricity and tragedy. The story takes place on a remote Irish island in the early 1920s as the Irish Civil War begins to wind down. But the war's barely a backdrop for what really concerns this small community: The sudden, severe rift between decent-but-dim Pádraic (Colin Farrell) and his more aspirational frienemy, Colm (Brendan Gleeson). There's so much about this movie to appreciate, even when it takes some grotesque and terrible turns. But what stood out to me was the film's tension between a desire to be good and a desire to be great—and, apparently, how difficult it is to be both. That gives the story a certain spiritual potency beyond its superficial nods to faith and its sometimes ghostly tang. While it certainly has some content issues (which I note in my Plugged In review of Banshees of Inisherin), the film works, and works well.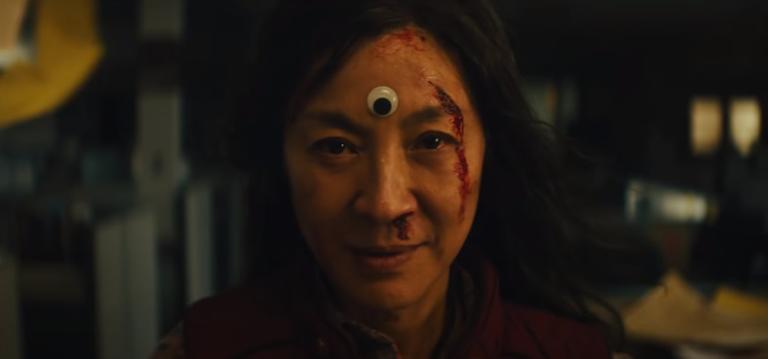 2. Everything Everywhere All at Once
I don't know if I've ever been so moved by a film featuring hot-dog-fingered characters, and where and an everything bagel is humankind's biggest threat. But that's what this absurdist comedy gives us. Everything Everywhere All at Once introduces us to a grouchy laundromat owner (played by the dazzling Michelle Yeoh) and sends her headlong into a dizzying multiverse where she has to become—against all odds—a hero. And not only must she figure out a way to save this cornucopia of worlds, but to salvage her relationship with her own hurting daughter. Again, this R-rated film has plenty of content concerns, but I appreciated the movie's heart, and the difficult challenges that come with dealing with kids who sometimes disappoint (and parents who sometimes exasperate). Rarely has an Oscar frontrunner been so zany, or so entertaining.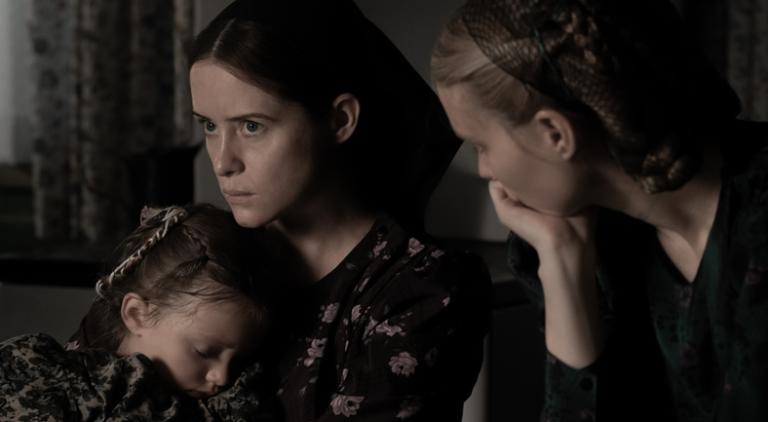 3. Women Talking
Moving from the sprawling ridiculousness of Everything Everywhere All at Once to the quiet, lyrical power of Women Talking, I'm not sure if you could find a sharper tonal contrast. Most of the film takes place in a barn where—you guessed it—women talk. But these women are members of a reclusive Christian colony, and their conversations deal with a topic unimaginable for most of us: The regular, habitual abuse that they and their daughters have suffered at the hands of the colony's men. The movie, based on a 2018 novel by Miram Toews, is powered by poetic dialogue and some incredible, award-worthy performances (Claire Foy and Jessie Buckley are particularly fantastic). And even as it reminds us how religion can be horrifically abused, it tells us that faith can be a beautiful bedrock, too. Women Talking is a hard film, but few are more worthwhile.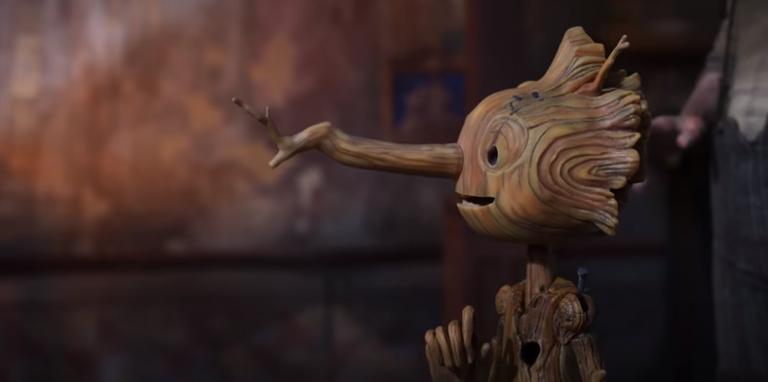 Guillermo del Toro has always been known for the worlds he creates and the monsters he populates them with. But in some ways, the director was always at least partly tethered to, y'know, reality. Not so with the animated Pinocchio, which gives del Toro a sprawling new canvas to work with. He does not disappoint. Even though the story of Pinocchio has been told countless times before (including a forgettable Disney+ movie earlier this year), del Toro gives it not just new life, but depth. And it's as spiritual a story as del Toro might've ever told—in both good ways and bad. Regardless, Pinocchio, streaming on Netflix, is a stunning achievement, and by far the best animated film of the year in my opinion. And while I'm doling out opinions, I think it's better than The Shape of Water (del Toro's Best Picture winner) too.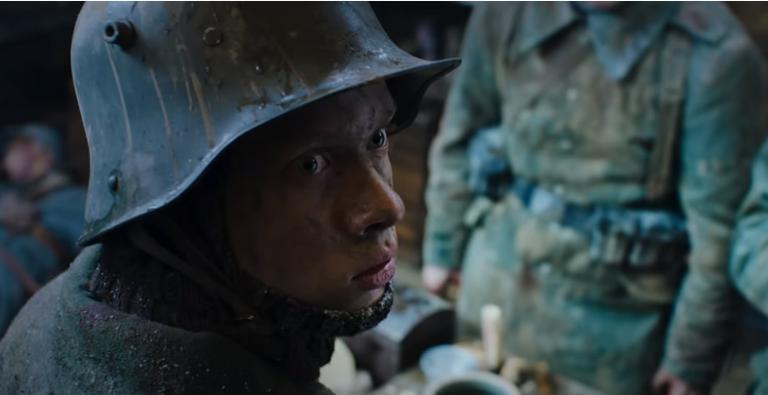 5. All Quiet on the Western Front
When 17-year-old German Paul Bäumer marches off to war in 1917, he's full of pomp and patriotism. It takes just one day at the front to have all those ideals stripped away, and all that's left is a desperate bid to survive. Erich Maria Remarque's original 1929 novel is one of literature's most devastating books. This German-language adaptation (now on Netflix) brings all of its horror and futility to the screen. It's a powerful, difficult movie to watch, and the blood and gore we see (as I note in my Plugged In review of All Quiet on the Western Front) is not to be overlooked. Its few allusions to Christianity are not always that positive, either—even if one of the film's political heroes (Matthias Erzberger) was motivated at least in part by his own faith. But painful as the film can be, it's unforgettable as well. And the movie's central message is one we should remember.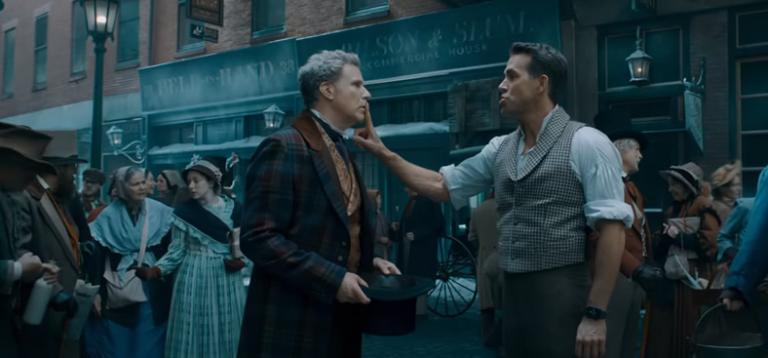 Just how does a silly, holiday comedy-musical starring Will Ferrell and Ryan Reynolds land on my top 10? Because it's really good, that's why. Apple TV+'s Spirited is a wacky little take on Charles Dickens' much-beloved, exhaustively retold A Christmas Carol: Turns out, the ghosts of Christmases Past, Present and Yet-to-Come work every Christmas Eve, and this year they have their sights locked on Clint Briggs (Reynolds), a smarmy publicity expert that Christmas Present (Ferrell) describes as a cross between "Mussolini and Seacrest." Sure, it's silly. And no, the movie's A-list cast (including Octavia Spencer) isn't exactly at home in this elaborate dance-heavy musical. But for me it worked. And come next Christmas? It'll likely have a chance to work on me again, too.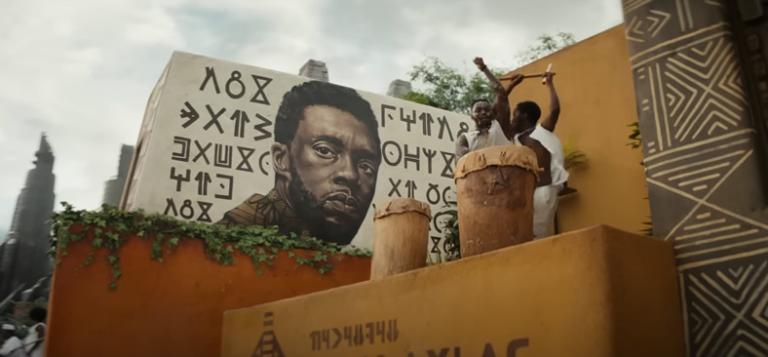 The Marvel Cinematic Universe had a bit of an off year. Doctor Strange in the Multiverse of Madness disappointed me. Thor: Love and Thunder was just too silly. But Black Panther: Wakanda Forever brought Marvel's A game. And it did so not just in spite of the tragic loss of the franchise's star, but in part because of it. When actor Chadwick Boseman died, Black Panther was without its titular hero. Wakanda Forever not just acknowledged that loss but focused on it—lending the film a gravity and poignancy often lacking in superhero movies. Here, death was real, not just a temporary setback. And you felt not just Wakanda's loss in every frame, but the real-life cast's grief, as well. And in its own way, that grief pointed back to hope—to an insistence that this life is not the end. This Black Panther worked best in its quietest moments. And as an aside, I'd love to see Angela Bassett snag an Oscar nom.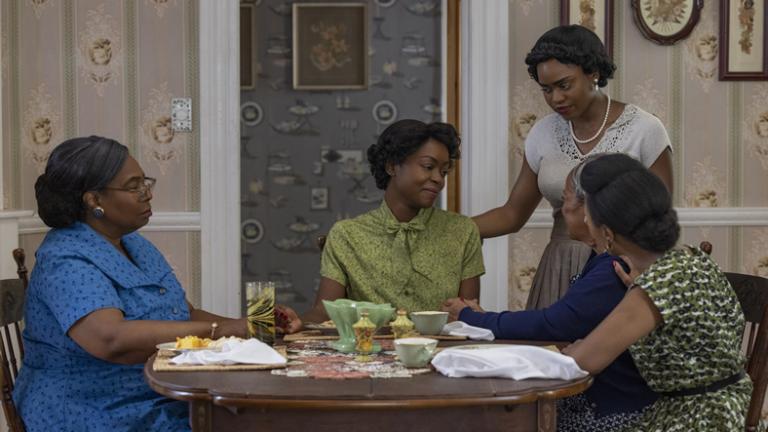 The movie revolves around the real-life lynching of 14-year-old Emmett Till near Money, Mississippi—a lynching that still reverberates to this day. Why was Emmett's tragic death so impactful? It had a lot to do with his mother's courageous decisions in the aftermath. Till is really the story of Mamie Till-Mobley, whose grief morphs into an unquenchable, inspiring drive for justice. Played powerfully by Danielle Deadwyler, Mamie becomes one of the early Civil Rights movement's most passionate, articulate figures. And her own faith becomes the bedrock on which she rebuilds her life and shapes her cause.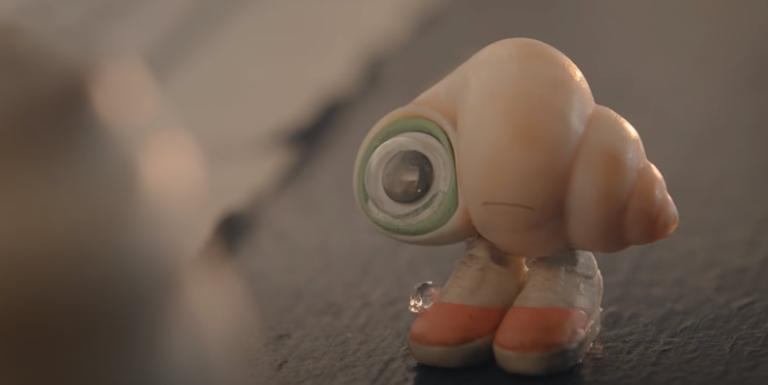 9. Marcel the Shell with Shoes On
Marcel doesn't mind being labeled. He is, indeed, a shell. "I also have shoes," he tells us. "But I have a lot of other great qualities as well." And so he does. As Marcel's quiet life is documented—his pet piece of lint, his knack for gathering fruit, his interactions with his aging grandmother, Nanna Connie—we get to see that this shell has more than shoes. He has a big ol' heart as well. Based on a series of YouTube shorts, Marcel the Shell with Shoes On just might be the sweetest movie of the year. It's loaded with innocent laughs and a surprising dollop of poignancy. And while this film isn't getting any Oscar buzz, perhaps it should. Its Rotten Tomatoes "freshness" rating stands at 99%, higher than any other film on this list.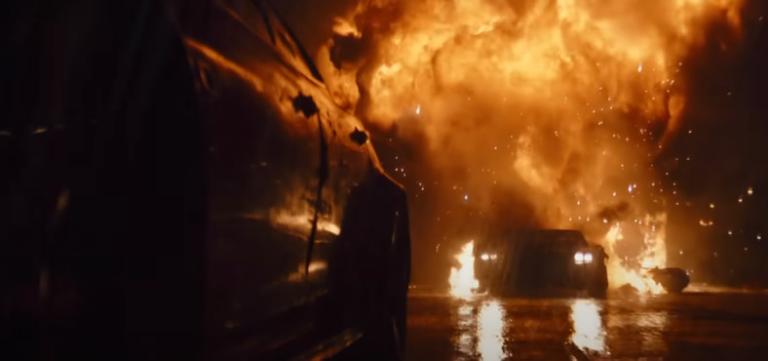 Movies have been made about America's favorite Caped Crusader since the 1960s (or earlier, if you count a couple of really terrible serials). And the guy always seems to bring something new to the party. This time, Batman is as dark and as brooding as we've seen him—a man clearly haunted by his past and his own dark desire for justice. "I am vengeance," he tells a ne'er-do-well in the film's opening minutes. But Batman (played by a surprisingly effective Robert Pattinson) doesn't stay in that dark place. He makes a turn toward the end and pushes toward something better. And that turn makes this Batman flick one of the best.