by Melinda Selmys
Copyright: September 3, 2017
Publisher: Vulgata
Summary: Once upon a time there was a girl named Octavia and a boy named William. They were looking for roman ruins in the woods but they never found any because they were nowhere near Rome. What they did find was a sunken well. For over a year it was their secret place and they played there every day. They never showed it to anyone else. William told all of his secrets to Octavia near that well, and when they were told he would take a stone and they would each put it in their mouths. William said that now the secret was held in the stone. William would throw the stone down the well. One day, when the well was full of secrets, William fell in.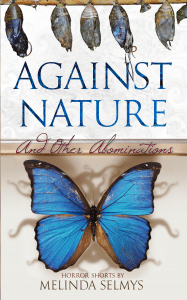 Against Nature: and Other Abominations
by Melinda Selmys
Summary:'It was an object of catastrophic beauty. A little lopsided, perhaps, but the asymmetry somehow added to its wretched charm. It was the moment that every artist fears, when he steps back from his work and sees for the first time what he has wrought.' 16 Horror shorts by Melinda Selmys.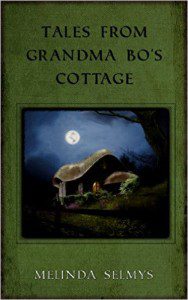 Tales from Grandma Bo's Cottage
by Melinda Selmys
Copyright: December 6, 2015
Publisher: Vulgata
Summary: In a ruined cottage, in the backwoods of Suo, the ghost of an old woman sits by the fireside stirring a cauldron of Suese fat-pot. Her grandson kneels nearby in the shadows, nursing a cup of tea. It is a long time now since he asked her to tell him the story about death, and his dark hair is streaked with silver. He has traveled a long way, across his world, collecting the stories of the peoples who live there. Stories of magic and sacrifice, wars and idols, horror and love. 14 dark fantasy shorts.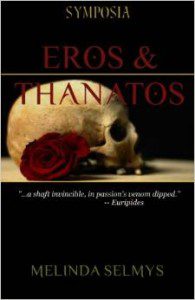 Eros & Thanatos
by Melinda Selmys
Copyright: August 3, 2014
Publisher: Vulgata
Summary: In these philosophical dialogues, questions of love, sex, death and retribution are explored by a group of characters representing a wide diversity and experience. Unlike many books with a dialogue format, this one doesn't have a Socrates character who is always right. Each character brings some aspect of truth to the table and it is only through a clash of ideas and insights that they approach a solution to the problems they confront.