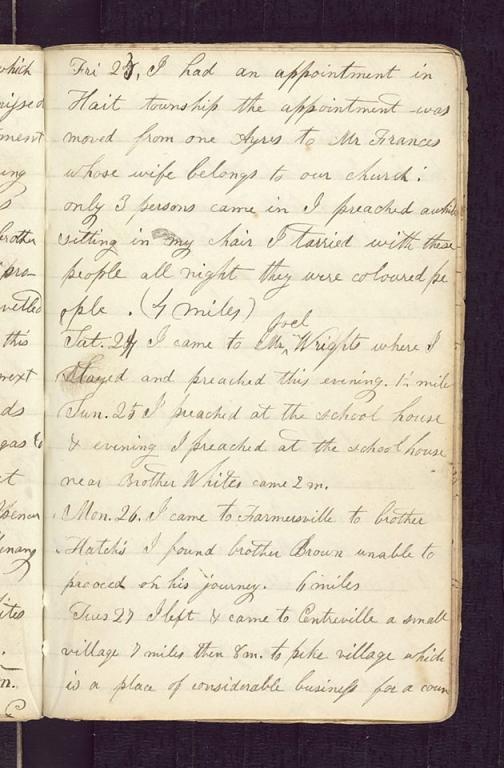 I read historians' work, and sometimes I go through microfilm to find answers to my questions. I am not the kind of historian Connell O'Donovan is, though. He is relentless and generous. I am posting his discovery with his permission, since he won't be writing about this woman yet. For historians, this might present new research possibilities.
From Connell: "I don't know her name yet but she was the wife of (non-Mormon) Samuel Francis/Frances of Haight (now New Hudson), Allegany Co. NY – just south of Buffalo. Last night I was reading Stephen Post's missionary journal for 1836 (attached) and found a passage in which he referred to spending the night at the home of Mr. Francis, "whose wife belongs to our church" and then adds "they were coloured people." I then found Samuel Francis, a free man of color, listed in the 1820, 1830, and 1840 censuses of Allegany Co. NY, along with their large family of at least 7 children. Since Stephen Post's journal entry is dated September 23, 1836, Mrs. Francis was baptized prior to that date. I think that makes her the earliest known African American Mormon woman!"
Merry Christmas, historian friends. Have at it!