Faith Conversations with Our Young Adult Children
We raised our little ones with Faith. But as our daughters have grown up and embarked on their own adult lives in other states, I  miss having more opportunities to casually talk with them about God. Adulting is hard, and keeps twentysomethings so jam-packed, that they rarely have a moment to even ponder God.
I never want to be that mother who seems proselytizing, forceful, or judgmental about my children's faith practice, or lack thereof. Their relationship with God is intensely personal, and, frankly, none of my business.
But as my husband and I have experienced, especially growing older, God is the most important thing, ever! We want our children to feel the treasures we get from our faith! We want them to know that God is with them 24/7, and they are never alone.
Attraction Not Promotion
I love the 12-Step Programs' slogan of "Attraction Not Promotion". Humans will always glean more from what they watch, than what they hear. 
When our girls have any issue, I like to pray with them on the phone. They are super cool, and allow "Momma" to ramble on and on with my prayers, whenever I want! Even if they might not suggest we pray, they feel comforted when I suggest it.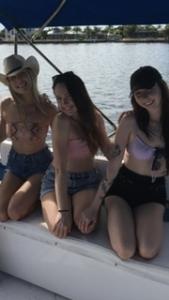 Some millennials, especially in the Catholic Faith, have moved away from regular practice. My husband and I have had frequent moves around the country, and everywhere we go, we see a dearth of young adults who attend Mass.
The good news is, many of those seem to make their way back to church, when they have a family. Yay! Because, why should anyone live this challenging life all alone, without the mighty power of God to help?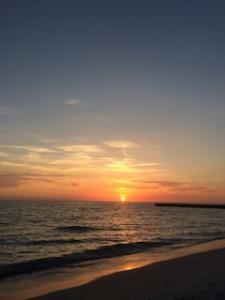 Be An Example of Steadfast Trust in God
I laugh as I type this, because when I get anxious, my faith takes a nosedive! I want to show my daughters that their Momma puts her money where her mouth is! I want to not freak out when there are crises going on! I'll usually pray a Rosary to God alone, or pray with others holding hands, but still physically, I'm freaking out –can't eat or sleep! Then I get light-headed. (Wow. That's helpful –NOT).
My goal is to show a calm and peaceful demeanor, despite the mayhem around me, and for our grown kids to witness this. I want to show them what a strong and faithful woman looks like.
"I have told you these things, so that in me you may have peace. In this world, you will have trouble. But take heart! I have overcome the world." John 16:33 (NIV) "There is no fear in love, but perfect love casts out fear." 1 John 4:18
Freely Discuss Things About Faith That Are Hard to Swallow
There are certainly sticking points in the Bible. I try to talk to our girls about these challenges. As a parent, no matter how old they get, we need to listen. Open talks about what bothers them in the Bible, or in the Catholic Faith of their upbringing, lead to a closer relationship with us, in a safe space. God, Jesus, and the Holy Spirit would never shut anyone down!
The Trinity Team, as I like to call them, with Queen Mary, appreciates that humans struggle to figure out Jesus' teachings. After all, Mary and Joseph sometimes did not understand what Jesus said to them. But they kept the faith, no matter what. Whatever time we devote to thinking and debating about our Creator and His Team is spiritual time well-spent!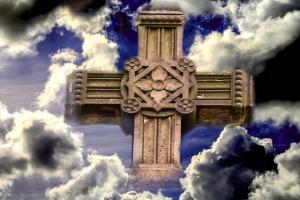 We Do God's Work in This World, But Not His Job
Attraction, not Promotion, Tenacious Trust, and Freedom to have Faith Discussions, all help keep open the lines of communication with our adult children.
We are God's hands and feet in this world, but we cannot control when an adult person decides to leave their Church. We can only pray hard that God will bring them back to regular church attendance. We love our adult children; they are our greatest gifts.