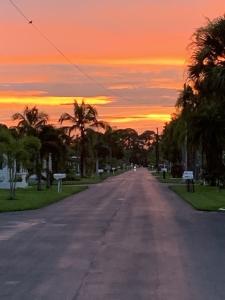 The midlife crisis. It's definitely not for sissies. I am in a transition from 37 years of teaching into a new career at age 59. And no, I'm not returning to college. First, I could never afford it. And second, it already took me 8 years –3 majors and 2 colleges – to finally earn my degree, back in the day.
My dream job is to be a successful writer. I'm grateful to be writing for multiple publications, but no one would ever accuse me of being successful!
What is my purpose now? My children are all adults, out of the house. My caregiving for my mother ended when the Lord recently took her home. As Sister Marie David bellowed in high school: "You are all just lazy masses of protoplasm!" Whew. At least my protoplasm is still in one piece…
Am I doing enough for the world? Who holds the measuring stick for this? I support 2 kids through Compassion International– Karen in Guatemala and Brandoly in the Dominican Republic. I keep in weekly touch with a wonderful friend who has struggled with addiction. We tithe monthly to Lifeline Center for young women with babies, Ronald McDonald House, and Wounded Warrior Project. I still wish I had the resources to do more.
What does God say about all this old-fart angst? Maybe I need to think of St. Therese of Liseux, who said, "In this life we cannot do great things. We can only do small things with great love."
     The First Comfort for Limbo Living-Increased Faith in God's Timing
The 12-Step Programs all remind us that, We do enough. We have enough. We are enough. If I had strong faith and patience, I'd realize that God has me here in this months-long, pivoting place, for a reason. I just don't know what it is yet.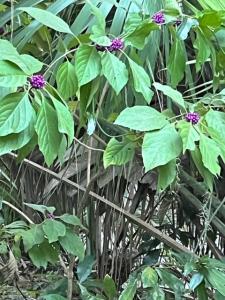 The unknown spreads out before us–a yawning mystery. I don't like it. Let Go and Let God is an important slogan–I often parrot this, but do I follow it?
God is not some nutty professor. If God is all-knowing, and all-powerful, couldn't I trust His direction for me? I know in my brain that His will is far superior to my own will, but can I truly, deeply believe?
"Take delight in the Lord, and He will give you the desires of your heart." Psalm 37:4
The Second Comfort For Limbo Living-Seek His Face, Not His Hand
I want my next chapter to be revealed TODAY. I want God to spell it all out for me and make it happen nowwwww. Dr. Tony Evans says, "Don't go looking for the plan, look for God. When you seek God with all your heart, you will discover His plan for your life."
I try to talk to God any chance I get during the day, especially to kneel the minute I get out of bed. It's just too easy to launch into the day's demands, otherwise, and ignore Him. I'm striving to prioritize God more in my daily routine, through spiritual reading, saying Rosaries, and doing a daily devotional plus journaling. I'm trying to listen more than yak when I pray.
My own prayers are super eloquent (not)– "Lord, tell me what to do!" Probably the most important thing is just to "Be still and know that I am God." I am still an infant in this.
Practice makes progress. One day, I hope, I'll learn to be still. Quit ruminating. Quit feeling so inadequate. Quit trying to control and fix everything. God never said we need to figure it all out! He just wants us to rely on Him, our loving Creator.
Be Like Mother Angelica-Just say, "Jesus"
 Mother Angelica was a spitfire. That lady did amazinggg feats in the world, for the betterment of many, having a monastery built and the Eternal Word Television Network-EWTN. I am astounded, reading her biography, that oftentimes when she gave a talk, she would not even write an outline, because she trusted Jesus would tell her what to say! Now that's major-league trust. I aspire to this level of just letting God do His thing.
Mother wanted the world to know of Jesus' love. She was single-minded in her pursuit of knowledge of Him. She would reverently chant, "Jesus, Jesus" when hardship befell her grand plans. Jesus always helped her and her fellow sisters to figure things out, ie. their own printing press for Mother Angelica's mini-books, and how to raise money for the Monastery and the T.V. studio. Between generous donors who showed up at the right time and the nuns' fishing lure and peanut businesses, God eventually brought enough money!
We cannot doubt. We must act like God has already taken care of it.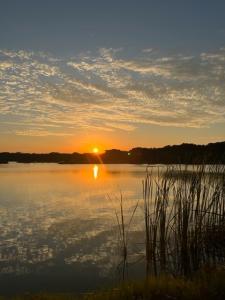 Faith in God's sovereign timing, seeking His face and simply uttering Jesus, are all tools to help us get in the mindset of letting God lead our lives. We have to get out of His way.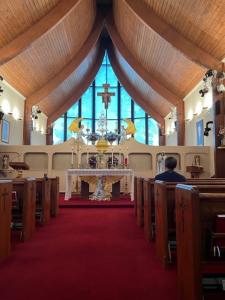 "Whatever you do, do all to the glory of God." 1 Corinthians 10:31