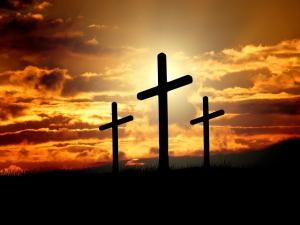 My Misguided Thought Process
There are few things we can absolutely count on in this life, but the most definite three are, death, taxes and suffering.
I have been the immature-in-faith person who rails at the universe for my frustrations in life. Why me? I wish with all my heart for things to be different –couldn't my previous joy remain? Why did it have to change for the worse? What did I do to deserve this scourge? I'm throwing confetti at my own pity party. I could stay in this mindset for way too long.
My Trifecta of Agonizing Thorns in my Side
Dad's Early Death
My top three lifetime sadnesses began at age 14. The first shattering event was losing my dad, at age 49, when he suffered a massive stroke.
https://www.stroke.org/en/about-stroke/stroke-symptoms
I remember the disbelief and numbness overtaking my mind. I stood there, my body stiff as a robot, and my face as blank as a sheet of paper. Someone led me to a chair where I sunk, immobile.
No more taking a sip of Dad's wine with dinner and chatting about our days. No more coaching on how to handle bullies. No more of him showing up at my dance studio to watch and clap heartily. No more smiles across the room, just for me.
At my high school,  someone, without my permission, announced Dad's death over the PA system. Hundreds of fellow students who were strangers came up to me in the hallways, "I'm sorry." I wanted to escape through a trap door. My only solace was my cousin, Lisa, approached with a hug and said, "Wow, this SUCKS." It was so validating to have a soul-connection to her in that moment. Unfortunately, though, I did not take the time to properly grieve, so I had panic attacks later on.
https://www.google.com/search?client=safari&rls=en&q=panic+attack+symptoms&ie=UTF-8&oe=UTF-8
I did not have a strong faith at all in my teenage years, but looking back, God helped me be resilient and somehow keep going in my life.
Blown-Out Knee and Ankles
The second huge loss for me was my lifetime profession being ripped away from me. I have been a ballet dancer for 54 years, professionally in my 20s, and 37 of those years were spent teaching hundreds of students of all ages. A few years ago I broke both ankles and tore both ACLs. I cannot do ballet at all now, nor even demonstrate adequately for my students. My lifetime of labor in this field is irreparably over. It is shattering. My friend, a psychologist, told me, "You are grieving a non-death loss."
https://iacp.ie/files/UserFiles/IJCP-Articles/2020/Non-Death%20Loss%20and%20Grief%20Amy%20Sweetman%20Dr%20Siobhan%20ODonnell.pdf
Stomach Issues
My third lifetime Big Suffering is a temperamental gut. I won't put too many details here (gross)! I've tried all the probiotics/enzymes/careful diets. I've spoken with multiple doctors. I can't enjoy most of the foods I love. I have to eat simply and plainly in order to feel well. And, even then, attacks can arrive. Sometimes I get frustrated and wish I could eat freely, as I watch others do so, with envy.
One of the greatest pleasures in life is food. I wouldn't say there's a symphony on my tongue when I eat white rice. And yep, with nothing on it.
https://www.scripps.org/news_items/5225-six-tips-to-prevent-digestive-problems
How to Counteract Feeling Sorry For Myself
When I feel the anger coming on, and the woe-is-me, I console myself with my Gratitude List. Some people go through the alphabet and think of one good thing for each letter! This also helps sleep to finally arrive.
https://www.chriswinfield.com/gratitude-lists/
I am grateful for my organs all working –I am not on any organ list waiting for a donation.
I have three healthy daughters and a son-in-law whom we truly enjoy.
The hubby and I are together now for 34 years-'tis a MIRACLE!
After Hurricane Ian, we so appreciate a safe, strong roof over our heads.
I have good friends and a cousin, Colleen, whom I can laugh with and share all the vagaries of life. I guffaw so hard while on the phone with her I can hardly breathe. Pure happiness.


Relating to Jesus' Agony Changes Everything

There is a fantastic article about the benefits of hardship in life. Pain, both physical and emotional, has a divine purpose.https://www.desiringgod.org/articles/five-truths-about-christian-suffering  Jesus is truly our brother, and can relate to our afflictions. He gets us. He felt it all. We are in Communion with Him when we are in torment.

I cannot count all the times someone has asked me how I got through a harrowing experience, now that they are experiencing the same thing. My misery gave comfort to another. What a consolation prize! 2 Corinthians 1:4 (NIV) says, "…who comforts us in all our trouble, so we can comfort those in any trouble…"https://biblehub.com/2_corinthians/1-4.html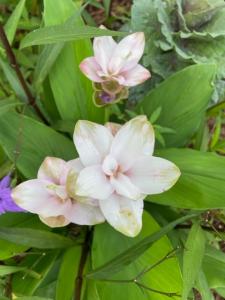 As it states in Romans 8, "All things work for good, for those who love God." (NIV) So hard to imagine, and the good outcome might not happen instantly, but I must exercise my flabby trust muscle and BELIEVE. A lifelong challenge and quest!
"For our light and momentary troubles are achieving for us an eternal glory that far outweighs them all. So we fix our eyes, not on what is seen, but on what is unseen. For what is seen is temporary, and what is unseen is eternal." 2 Cor. 4:17-18 (NIV)  https://www.biblegateway.com/passage/?search=2+Corinthians+5%3A17&version=NIV
God is good all the time, and all the time God is good. No. Matter. What.