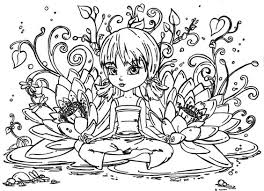 Forty years ago today, I walked into the Minnesota Zen Center building (pictured), met Katagiri Roshi, and started this Zen journey. It was windy and cold. I was twenty-one and nervous as hell.
I had dropped out of college because it no longer made any sense and instead spent my days working in a K-Mart warehouse, hauling boxes of plastic products from one trailer to another – stuff that people didn't really need.
I was looking for meaning. I was to find out that it was up to me.
Here's how I describe the encounter in Keep Me In Your Heart A While: The Haunting Zen of Dainin Katagiri:
"…At my introduction to Zen with Katagiri Roshi, I was the only student.Roshi ushered me into a small room and we sat face-to-face a few feet apart. He then simply and joyfully did what he was there to do. "There are three aspects of zazen," Roshi began, "which really aren't three things: body, breath, and mind."
Away Roshi went as if he were speaking to a group of thirty instead of just one young, ragged hippie wanna-be in tight, holey blue jeans. My body was not well suited to sitting on a cushion on the floor for more than five minutes. After ten minutes, both legs were dead asleep. Katagiri Roshi said not to worry about sleepy legs. "Your legs also need a nap sometimes."
After fifteen minutes my legs woke up with the most intense, throbbing knees (and then too often for the next ten years, I was in physical, emotional, and/or existential agony during zazen, especially during sesshin).Roshi didn't seem to mind that I was in pain:
In zazen, the body is upright, like a Bodhidharma doll. You know the Bodhidharma doll? Bodhidharma doll is like this [then he hit himself sharply in the chest, rolled way back on his cushion and sprang back up, laughing]. Zen monk sits so that whatever comes up, he bounces back, just like doll. Even if you hit the floor, you bounce back. Seven times down, eight times up. Whatever happens, you spring back. Do you understand? Anyway, someday maybe you will understand. Seven times down, eight times up—one more time up than down, so we must start on the floor, probably face down in dookie.
That session with Roshi was [forty] hitting-the-floor years ago. Writing about my old master now, my heart laments. He was extraordinarily kind to me.
"You will have lots of spiritual experiences but they are just scenery," he told me in our first meeting. "You must be long-distance train, anyway. Do you understand? Long-distance train. Most important point is to reach final goal."
__________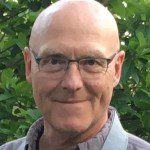 Dōshō Port began practicing Zen in 1977 and now co-teaches at the Nebraska Zen Center with his wife, Tetsugan Zummach Osho. Dōshō also teaches with the Vine of Obstacles: Online Support for Zen Training, an internet-based Zen community. Dōshō received dharma transmission from Dainin Katagiri Roshi and inka shomei from James Myoun Ford Roshi in the Harada-Yasutani lineage. He is the author of Keep Me In Your Heart a While: The Haunting Zen of Dainin Katagiri.