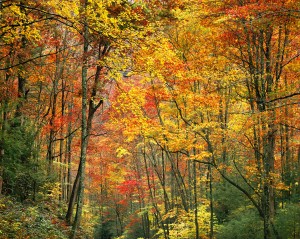 While I'm having a quiet day at home this Thanksgiving, I'm feeling the deep settled-in peace of gratitude. Made it through surgery last month, made it through 2 days of fasting and an unpleasant medical procedure, made it most of the way through a difficult work project, family and friends are all relatively well. Life's not perfect, but it sure is an adventure, one I'll happily take. It's tempting to comment today on such recent firestorms as the riots in Ferguson, the continuing atrocities by ISIL in Syria, the many hungry and oppressed throughout the world. But here in the U.S., we have set aside this one national holiday in order to at least give lip service to thankfulness. My mindfulness exercise for today, then, is to ponder the words of others who have found that it is enough, sometimes, to simply give thanks, no matter what else is happening.
Gratitude is not only the greatest of virtues, but the parent of all the others. –Cicero
If you concentrate on finding whatever is good in every situation, you will discover that your life will suddenly be filled with gratitude, a feeling that nurtures the soul. –Harold Kushner
Give thanks for a little and you will find a lot. –The Hausa of Nigeria
Every day we are engaged in a miracle which we don't even recognize: a blue sky, white clouds, green leaves, the black, curious eyes of a child– our own two eyes. All is a miracle. –Thich Nhat Hanh
Do not indulge in dreams of having what you have not, but reckon up the chief of the blessings you do possess, and then thankfully remember how you would crave for them if they were not yours.
–Marcus Aurelius
Make it a habit to tell people thank you. To express your appreciation, sincerely and without the expectation of anything in return. Truly appreciate those around you, and you'll soon find many others around you. Truly appreciate life, and you'll find that you have more of it. –Ralph Marston
Gratitude unlocks the fullness of life. It turns what we have into enough, and more. It turns denial into acceptance, chaos to order, confusion to clarity. It can turn a meal into a feast, a house into a home, a stranger into a friend. Gratitude makes sense of our past, brings peace for today and creates a vision for tomorrow. –Melody Beattie
'Thank you' is the best prayer that anyone could say. I say that one a lot. Thank you expresses extreme gratitude, humility, understanding. –Alice Walker
and from my favorite comedienne:
I don't need a holiday or a feast to feel grateful for my children, the sun, the moon, the roof over my head, music, and laughter, but I like to take this time to take the path of thanks less traveled. –Paula Poundstone