Y'all, I made vegan braised radishes for the first time tonight, and I gotta say that I've had a religious experience!  I will also admit that this is the first time in my life a radish has passed these lips. My mother, rest her soul, is somewhere in the great beyond, rolling her eyes and saying "I knew you would like them if you tried them!"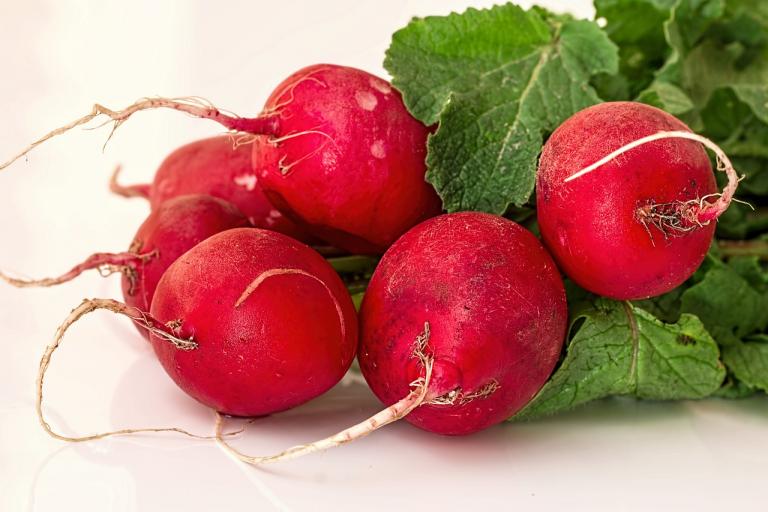 Because this is a Witchcraft blog, I did a little research to discover that radishes are used in witchcraft for protection and fire magick because of associations with the planet Mars. But here is my favorite part: according to Scott Cunningham, radishes increase lust when eaten! (1)
Lust, huh? I didn't know about that before I devoured this huge bowl of braised radishes…and served them to my sweetheart! Boom chica wowow!
I started with an on-line recipe that was all buttery and meaty. But, I vegan-ized it so he could enjoy them with me, and in light of this new information, I think I made the right call. <winks>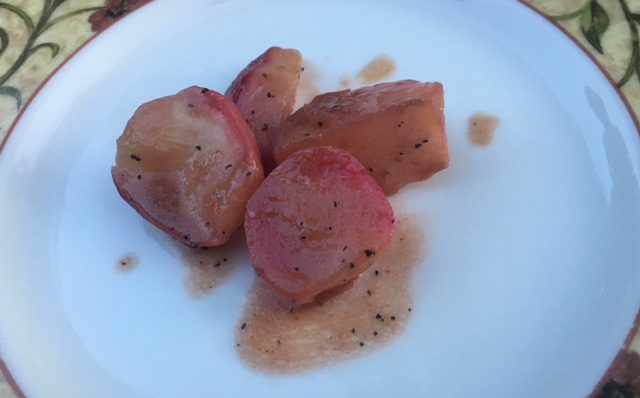 Lusty Miso Braised Radishes (Vegan)
Ingredients:
2 pounds fresh radishes, tops and roots trimmed, halved.
2 tablespoons white miso paste dissolved into…
1 1/2 cups boiling water
2 tablespoons Bragg's Amino Acids (or tamari soy sauce)
2 tablespoons Rice Wine Vinegar
1/2 cup finely minced white onion
1 teaspoon agave nectar
1/4 teaspoon black pepper
Directions:
In a wide, shallow saute pan, add all ingredients, cover and bring to a boil.
Uncover, stir, lower heat to medium and let simmer for 10-12 minutes. The liquid should reduce by half.
If at 12 minutes, the sauce is still too thin, remove the radishes with a slotted spoon, and allow the liquid to simmer until it becomes a thick glaze.
Pour glaze over the radishes, and try not to eat them all in one sitting.
Bring on the lusty powers of the radish!
~Heron
Encyclopedia of Magical Herbs (2nd Ed.), Scott Cunningham, Llewellyn, 1984