As of this week my metaphysical shop, has been open for an entire decade. Just as the economy tanked in 2009-09, I opened The Sojourner Whole Earth Provisions' in the Uptown area of Greenville, North Carolina. Just two blocks from ECU, and nestled in the armpit of the conservative, republican-gerrymandered, Bible Belt. I first toured the building we would eventually call our brick-and-mortar home when it was the Obama for President headquarters, the day after he won. I can honestly say I opened my small business in his offices, because President Obama gave me great hope for the future, and I wanted to be part of that change.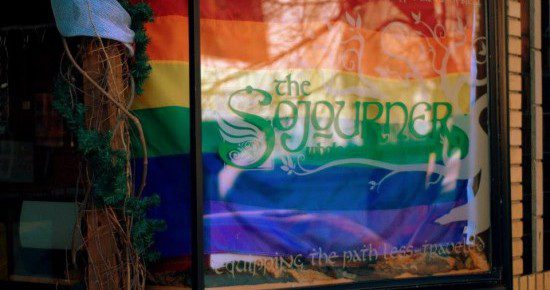 During those first eight relatively confident Obama years our Witchy business quietly grew, yet still struggled financially. Then suddenly these last two Trump years our sales have tripled!  So, what changed? I think it is because of the anxiety bred by the Trump Administration, the boldness of the local Evangelicals, and the availability of CBD products from hemp…among other things.
The anxiety and desperation created by the Trump administration.
The day after the 2016 election of Trump and Pence, my community awoke to a nightmare of vulnerability. Our primarily progressive and non-republican, non-Abrahamic or non-religious, scientific and highly-educated, GLBTQ and their allies, feminists, minority and immigrant working class customer base, were left reeling and scared. We sold more of this bumper sticker that November than at any time in the previous 8 years: Frodo Failed The Republicans Have the Ring.

Suddenly, it wasn't enough to quietly hold your minority opinions, we had to activate and start banging the drums of our otherness much more loudly. There was no more time to waste before we tended to our Spiritual selves. Maybe some felt a sudden desperate need to appeal to the old gods, or to our ancestors for protection. Political activism feels so much more urgent. Folks sought out a safe haven like ours where we could talk about our concerns, and find moral support if nothing else.
In all our friends and customers, we see that anxiety and depression is an ever-present concern, but access to medicine and mental health care are beyond the reach of many of us, so folks turn to metaphysics, magick and holistic healing methods to cope and create some change. Our classes filled up. Spiritual supplies flew off the shelves. Bookings for healing services and guidance readings increased. The trickle of new folks turned into a flood of seekers needing advice, commiseration, and that something that American society no longer seemed to provide: supportive community.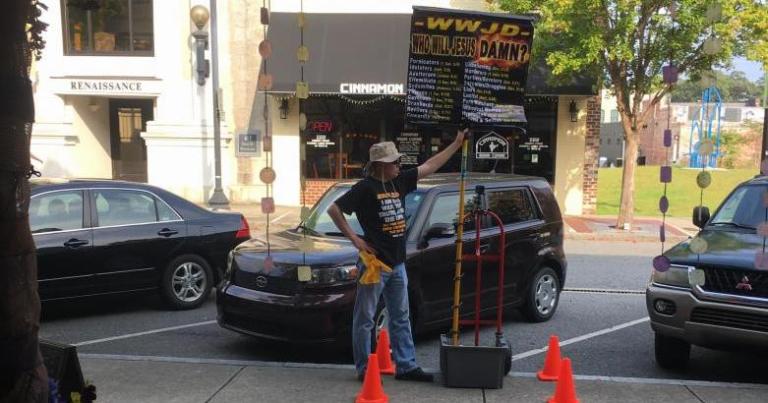 A harassing visit from an evangelical street preacher.
Then in August of 2017, we had a visit from EC Street Preacher. This pitiable fellow showed up one Saturday afternoon with a gigantic sign and a video camera to harass us because of the Witchcraft merchandise, and tell us all why Jesus will damn us to the fires of hell. For at least an hour, several of our staff and family engaged him in peaceful religious debate out on the sidewalk…which he posted to his YouTube Channel. Then I blogged about it. Then the Wild Hunt wrote an article about it. Then it went kinda viral.
From that day on, our financial woe days were behind us. People still mention seeing that video on the weekly. I get stopped in town, and at Pagan events in other states by folks who loved how we handled him.  Messages still come to my email from supportive folks of all religions thanking me for things I said on that video, and pledging their continued patronage. I've invited EC Street Preacher to return with his camera so we can continue the conversation, but so far he has declined. I owe him SO.MUCH. <cackle>
My ongoing message: No matter how the Evangelicals scream in protest about our progress toward a more compassionate, scientifically-wise, and inclusive society, we will not be intimidated. We will stand up to your hateful bigotry on whatever sidewalk or political field of battle necessary.
This we know: in all ways, Love trumps Hate.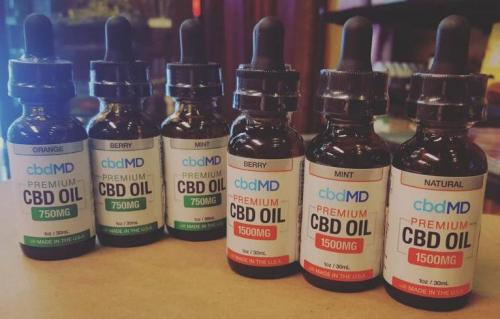 CBD oil products from Hemp.
Or maybe we can thank our recent success to adding the new Hemp CBD product line to our Apothecary offerings that September 2017. North Carolina legalized industrial hemp here a long while back, but one good thing 45 did for the nation was legalizing it Federally.
December 20th, 2018, "President Donald Trump signed the 2018 Farm Bill… signaling the official nationwide legalization of industrial hemp—a moment long-awaited by the cannabis industry." Source
Regardless of anyone's religion or politics, we can serve everyone by providing access to this natural herbal supplement. Studies have proven CBD from Hemp to reduce pain, anxiety and depression, among many other healthful benefits. We choose to stick with producers local to North Carolina, and now carry Hemp Symmetry brand from Founders Hemp, and CBDmd. The miraculous Hemp flower is legit my Plant Spirit ally and business partner! I can hardly keep it stocked, but I know it is helping our many satisfied, returning customers.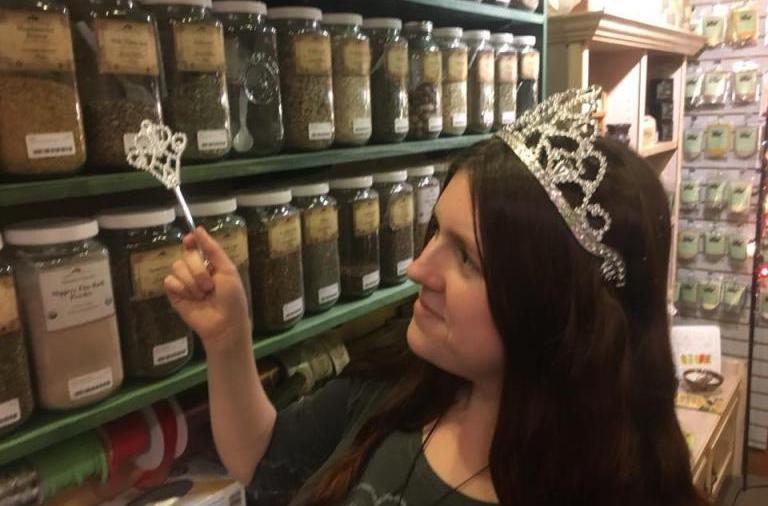 Diversity and expertise of our staff.
More than anything we've built these last 10 years, I'm most proud of the excellent service provided by our staff. Especially our apothecary manager, Courtney, who has dedicated 9 years of her career to building our shop and educating the public. Through thick and thin, she brings her signature style of aesthetically gorgeous, holistically sensitive, sustainable alternatives to our healthy little haven in the midst of this toxic society.
Nor can I ignore that around the same time that sales picked up, we brought onto staff a fabulous astrologer, Hoodoo root worker, yogi, and witch named Jupiter Melchizedek. That's right, folks! When you want bounty and opportunity to expand, evoke JUPITER! Kidding aside, having his expertise in the shop brought much depth and authenticity to our offerings. This is especially necessary considering at least half of our customers tend to be African Americans seeking root work supplies! Having a diverse staff that mirrors our customers, daily proves to be a powerful healer and bridge-builder for everyone.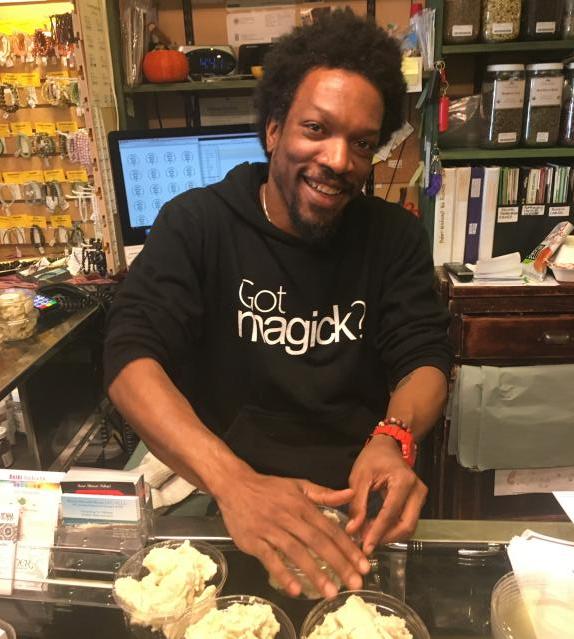 Witchcraft and New Agey Healing are Trending
I hate to say it, but Witchy and New Age-y things are seriously trending right now. Thanks to Gwyneth Paltrow's Goop Modern Lifestyle Brand, and hip witches talking about what they do all over YouTube, and posting as the Witches of Instagram, it becomes the edgy, hip thing to do. Witchcraft does have an undeniable aesthetic appeal, and always has. Barnes and Noble has lots of pretty little witch lifestyle books and crystal kits with wee smudge bundles.
I really wish giant corporations and big-box stores would stay in their lane, and stop hype-pricing endangered spiritual materials for soulless mega-profit. However, I also recognize that these products may become the gateway exposure to the real spirituality that folks need. <Le Sigh> We all come to this path somehow, and the authentic witches will eventually seek out the authentic stuff from other authentic witches. We'll be here ready for them.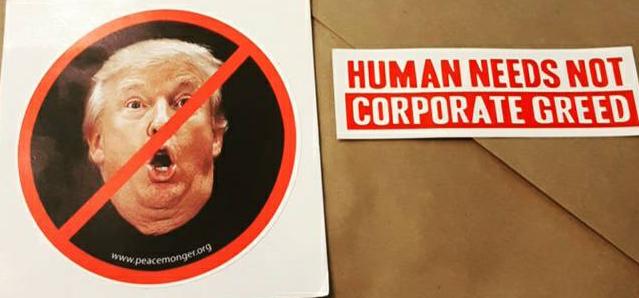 The moral of the story:
In this age of ignorance and division, our goals have been inclusion and education. The policies of the Trump administration have so far done NOTHING to help my small business directly – in fact, all my taxes and fees have gone WAY up under Republican control. However, we thrive DESPITE the terror he breeds. We continue to tear down walls, and celebrate the richness of our diversity.
We may have started with the "paths less-traveled" spiritual community, but the beacon of light shining from our wee lighthouse shines far and wide, illuminating the darkness through the acts of every person we supply. Unlike the big-box capitalist corporations, we try to empower and heal our community, rather than merely profiting off of their fears.
No matter how hot the dumpster fire of America burns, we witchy wyrdoes who took that other fork in the road can "make all the difference," just like the poem by Robert Frost suggested. We just have to stick together and keep striving for something better, together. At the Sojourner, we re-commit our efforts to spreading Divine Love for at least another decade. We'll do that with authenticity, responsibility and respect. Because we know that bounty will continue to return to us in the same fashion. Thanks to all of you who help build up your local community shops like ours.
~Heron Michelle