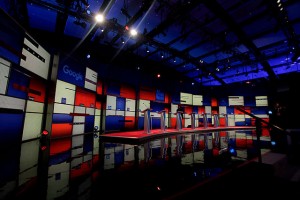 The Bridge initiative at Georgetown University's Prince Alwaleed bin Talal Center for Muslim-Christian Understanding chronicles public instances of Islamopohobia. It's website defines Islamophobia and publishes infographics about it. For example, you can see one here that maps attacks on Muslims.
But the accounts of Islmamophobia in the 2016 presidential campaign are the most interesting part of Bridge's website. The authors compile public statements that exhibit some form of anti-Muslim rhetoric. Put together, these statements, mostly from Donald Trump, paint a disturbing picture.
Here, for example, is a summary list of those statements which I copied from Bridge:
Trump calls for ban on Muslim immigration
Trump refuses to challenge anti-Muslim supporter
Trump says US is at war with Islam (later changes his mind)
On O'Reilly show, Trump says "there is a Muslim problem worldwide"
In 2011, Trump told Fox News that he supports Representative Peter King's hearings on the radicalization of American Muslims
Trumps says that he would close some Muslim mosques to fight ISIS
In November, Trump told MSNBC that it's a good idea to spy on and watch American mosques
Trump suggests that databases and "other systems" are necessary to fight terrorism
Congressman Mike Honda explains the Bridge Initiative in this congratulatory message to the group.