How did the role of women change over time?
That's the question that historian Amanda Forman tries to answer in this terrific documentary series from BBC. It's available now for streaming on Netflix.
Forman's tries to answer three questions throughout the series: why did civilization become almost exclusively male, why have almost all civilizations put limits on women's sexuality, movement and liberty, and what makes the status of women so susceptible to the dictates of politics and economics.
The first episode called Civilization begins about 8000 years ago in central Anatolia in the early neolithic settlement of Çatalhöyük. Archeologists believe that this early society had no social hierarchy and that women were equal to men. They see no evidence of a ceremonial center or "chiefly house." Indeed all the houses are similar in size and height signifying no one enjoyed a special status. In addition, burial sites show that women ate the same diet as men and did similar labor as men because of the wear and tear on their bones. They also show communal ties, but not blood ties, suggesting that the idea of family might have been very different.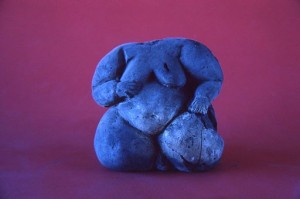 In addition figurines, particularly the so-called seated woman of Çatalhöyük, suggest that some women might have served as deities. Forman wonders if a woman, rather than a man, might have been god in early society.
This evident gender equality disappears in later millennia, especially in Mesopotamia where women became increasingly more invisible. Veiling, for example, became prominent, almost 1000 years before Islam. Law codes, like Hammurabi's Code, cemented the new hierarchy.
But nowhere did the role of change so much as it did in Greece. Here, according to one historian, women were restricted as much as the Taliban restricts women today.
This first episode is ideal for students. It's a great review of classical history and clearly demonstrates the graphic changes in the status and role of women over time.
The three other episodes in the series includes Separation, Power, and Revolution. Here's the trailer for the series and below that a two minute clip from Civilization.