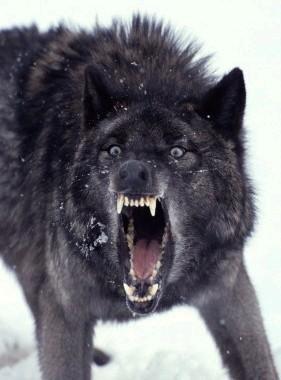 Grief causes many reactions. Sometimes violence, usually denial, and when something takes the wind out of your sails, sometimes, nay, oftentimes, a sense of humor saves the day. In fact, it's been proven that laughter often performs miracles, pulling folks out of depressions, helping them find hope, even stimulating physical recovery from injuries.
Fr. James Martin, SJ wrote a great book about the role humor plays in our faith lives in his Between Heaven and Mirth. He even shares an example of how humor helped him turn the corner during an untimely illness just before his ordination.
Channeling Senator Lloyd Bentsen for a moment then, here's what I have to say about the video you are about to watch.
I served in Kuala Lumpur. I knew Kuala Lumpur. Kuala Lumpur was a friend of mine. Sir, you have never been to Kuala Lumpur.
WARNING! Please move any liquids away from your keyboard.
'Cause there ain't no quick-sand there! What else have you got?
Scary and uncanny! Anything more?
I hope you had your little yellow booties on!
What's that, dear readers? You want to know who this is and what his backstory is? I'm glad to oblige. Meet Michael DellaVecchia, and why he made these videos, in his own words,
My intention is to build a new and better Corapi. Because I cannot use his name lest he sue my pants off and take my house and cars and maybe even my five children, I must perform as "John Jalopy." It is my vow to bring silliness to the hearts of Christianity, and to make sure we all slip on banana peels, and jump around hitting ourselves on our heads with wiffle ball bats and carry rubber chickens to board meetings—all because none of us should take ourselves too seriously, because there is a lot of humor in dying to the self.

Thank you for liking my impression. Believe it or not, the first comments I ever got on these videos happened during the last 24 hours. I actually posted all of these in August! My wife Lisa (who wrote a lot of these) and I needed the praise! God bless you. And may the Lord make every mistake we make in life a glaring, glorious broken-down jalopy so that we can never our pride cause us a great big Cadillac of denial! 🙂
(Hello) everybody. When I found out that John Corapi was silenced it was a few days after it happened and it was also one day after his first written "defense" appeared on his old Facebook page. My wife and I had been avid enjoyers of his sermons from radio and TV appearances. Fortunately for us, we never bought any of his media. His words reached me like no other priest's did. That is why his failure, arrogance and denial hit me so hard. I had to do something with my suffering. So I got creative.
Amen, Brother Mike, Amen. How about an encore video? How about "Cooking with the Big Bad Wolf?"
Emm, emm, good! I can't wait for the recipe book to follow.
OK, the spoof of the Schwarz-Schäferhund is over. You may now return to whatever it is you were doing this evening.
UPDATE: Thoughts on Religious Vocations: Love God and Do What You Will: Avoiding Over-Devotion to Our Lady of Perpetual Discernment